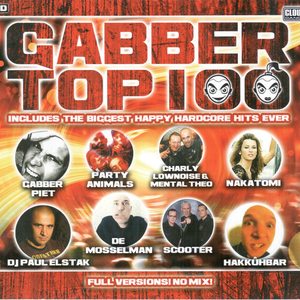 There is more than one artist with this name:

1) One of the most expressive prog bands of the Polish scene, ABRAXAS is active since 1985. Their main influences are MARILLION and VAN DER GRAAF GENERATOR (VDGG), and sometimes with a gothic rock influence. The keyboard work and vocals (mainly in Polish) are the band's trademarks. One of their CDs has an English vocals version. After their first album was released in 1996, "Centurie" was recorded two years later, as well as under the name "Prophecies" with lyrics in English.
Read Full Bio
There is more than one artist with this name:

1) One of the most expressive prog bands of the Polish scene, ABRAXAS is active since 1985. Their main influences are MARILLION and VAN DER GRAAF GENERATOR (VDGG), and sometimes with a gothic rock influence. The keyboard work and vocals (mainly in Polish) are the band's trademarks. One of their CDs has an English vocals version. After their first album was released in 1996, "Centurie" was recorded two years later, as well as under the name "Prophecies" with lyrics in English.

The band was established the 29 Oct. in 1987. Lassa & Lukasz Swiech lead the band at that time. ABRAXAS came from a story by H. Hessenamed "Demian" in which a specific dualism appeared between the good and the evil that pervade each other, this is called ABRAXAS and is turned out to be the major caracteristic of the band. With gusto atmospheres, unusual beats, controversial songwriting, impressive arrangements and with dominated harmony, here is the major features of the ABRAXAS music.

At the end of the 80's, the polish scene was marked by the Punk Rock waves. Although ABRAXAS received prestigious awards, their music wasn't been treated seriously. At that time, they gave important concerts supporting bands like ZIYO and RESERWAT and they also had hope in the recording of their music because their fans and popularity had grow. But the band deep crisis made them split and they wouldn't perform for a period of two years.

In 1991, somebody who cherished and enjoyed their music made the band restart with Adam and Lukasz. They were helped by Krysztof Pacholski(keyboards), Mikolaj Matyska (drums), Rafal Ratajczak (bass) and Radek Kaminski (guitar). They gave two majestic concerts in Bydgoszcz at the break of March and April 1992, in the Hall of Youth Palace and the Beanus Club. Gathered was an amazing number of people who saw this mysterious band. They also performed at the Festival in Wegorzewo and a live concert for the PIK Radio before splitting for the second time. This successful period ended up with a witty live concert and radio apparances even after they had split and with Radek's injuries in a car accident. Sometimes misfortune can turn in a better way...

Then the band went to Gniezno where they met the musicians of AYLOE which shared the same passion for music. This move turned out to be the third revival of the band. They are now with a completely new line-up than the one in '95 and '96. Their most important period, they started to work on their first album and performed their first show in a progressive festival in Warsaw and were acclaimed as a stars.

In 1996 ABRAXAS' first album saw the light on the Ars Mundi label and was warmly reviewed. We have to admit that the band performed lots of concerts along with many stars such as FISH, ARENA, COLIN BASS, PORCUPINE TREE, ROBERT PLANT and JYMMY PAGE in the Spodek Arena, Katowice. In 1998 their released their second album, searching for a new sound owing to the sigificative contribution of Szymon Brzezinski, which became the best album of the year for the listeners of the Polish Radio 3 music station. At the same time, Szymon and Marcin started to collaborate with Colin Bass (CAMEL) who decided to produced their solo album, which resulted in a European tour. In 1999, the third ABRAXAS album "99" saw the light. They have now 5 albums,
"Century" and "Prophecies" is the same album, the later being the English version, and a live album in 2000 recorded during a Polish Radio concert on January 3/29, 2000.
See also Swiech, Lukasz solo album.

2) Abraxas is a Czech rock band.
Abraxas is a Czech rock band founded from a small Prague band Abraam in February 1976. The band leader is guitarist and writer Slávek Janda (brother of Petr Janda from band Olympic).This band recorded famous album Box in 1980 which was one of the best czech rock album in 80´s.Group played progressive rock mostly in clubs,´cause they was taken as a undergroud band against communist regime.

Founding member Ivan Sekyra died in June 2012 at age 59

3) AbraXas is a five-piece, metalcore / melo / groove / thrash - metal band from Pune, India formed in November 2008. It rose from the ashes of 'Rigor Mortis', which was formed in November 2007 and from which AbraXas derived its 3 founding members.

AbraXas, the term, is derived from the Egyptian words 'abrak' and 'sax', meaning "the honorable and hallowed word," or "the word is adorable". It is a reference to both God and Satan as a single, unified deity in the Gnostic faith. Apparently, it is also the name of Santana's second album released in 1970 and is the name of the symbolic godhead in the novel 'Demian' by Hermann Hesse.

Sonically, AbraXas is mesh of genres molten together to create a sound that is damagingly aggressive, intense, caressing and original at the same time.

The foundation for the formation of AbraXas was laid by Kenneth Mascarenhas in February 2007 when he witnessed Saurav Chopra and Karan Pote's performance in the Campus Rock Idols qualifiers and got them to jam with him working towards a nu-metal/metalcore sound in Rigor Mortis. Abhimanyu Singh Negi joined the band in November 2007 as lead guitarist after seeing an ad for a guitarist who could play Lamb of God. Rigor Mortis carried on as a four-piece for the next 9 months playing gigs and competitions in Pune and ended up with numerous achievements as a result of their electrifying live performances and compositions.

Vinay Joseph from UAE joined in August 2008 and thus completed the lineup, making it a twin-lead 5 piece metal outfit. Four months from then, the final (and present) lineup came to form when Saurav Chopra left the band and was, in a spate of true luck, replaced by the prodigal Naman Sachdev, 18 years old at the time, resulting in a set of members that exists as AbraXas today - the one that went on win the National Finals of Campus Rock Idols 2009, opening for heavy metal giants IRON MAIDEN, merely 2 months after their formation.

http://www.reverbnation.com/abraxasindia

4) ABRAXAS (death metal) formed in May 2009 and was created by mastermind Makoto Mizoguchi (Pyrexia, Ex-Internal Suffering and Ex-Hate Eternal). Intent on playing brutal and crushing old school Death Metal, Makoto recruited Mike Hrubovcak on Vocals (Monstrosity, Vile, etc) and Lance Wright on drums (Vile, Quinta Essentia, etc).

In June/July 2009 a 4 song promo CD was recorded, which will soon be released as an official EP on Relapse Records entitled "Wretched Existence".

A full length album is currently in the works, which promises to be even more crushing! Be prepared for the new upcoming onslaught from ABRAXAS!

http://www.myspace.com/officialabraxas

5) Abraxas is a Turkish heavy metal band.

6) Abraxas is an American black metal band.

7) Abraxas is a British thrash metal band.

8) Abraxas was a Mexican heavy metal band.

9) Abraxas is an American indie rock band from Red Hill, PA.

10) Abraxas was a Spanish punk rock band.

11) AbRAXAS was the dark ritual pre-Endura project of Stephen Pennick & Christopher Walton.

12) Abraxas is a French rap band with a recording titled "Bête curieuse".

13) Abraxas is a Carlos Santana tribute band based in Reno, NV/Salt Lake City, UT

14) Abraxas A power metal band from southern Germany which was founded at the end of 1985 by Jan Müller (bass) and Heiko Burst (drums). Following several gigs and after our first demo called "Vampire" which was recorded in early 1988, we gained considerable success. With line-up changes in Joachim Hittinger (vocals) and Oliver Mindner (guitar) we found two appropriate musicians for our band. Back then, we recorded our second demo "Shattered By A Terrible Prediction" (1989) with Oliver, who was 15 at that time. The demo received excellent reviews by our fans and in the press. With this production and some great live gigs (along with U.D.O., Zed Yago, Sinner, Kruiz) bigger magazines such as Metal Hammer, Break Out and Rock Hard as well as some reputable record companies paid attention to us. This led to Multimedia Publishing taking notice of us and releasing the demo as an EP in the spring of 1989. However, despite producing 1.000 copies they didn"t manage to deliver them to the stores and we were obliged to distribute them ourselves. After this, Stephan Rohner (guitar) and Andreas Hittinger (keyboards) joined us in summer 1989. Joachim Hittinger left and in June 1990 the ex-MANIA shouter Chris Klauke (vocals) joined us. With this line-up we produced the demo "Gates To Eden" in December 1990. This demo was well received by the national and international press and got pretty awesome reviews by our fans, as well. Due to this fact we were able to sell quite a lot of tapes and even some record companies took notice and made us various offers. Unfortunately, these offers proved to be unacceptable for us after we had taken a closer look. Therefore, we recorded our follow-up demo "Signs" in December 1991. This demo got fantastic reviews and a lot of airplay all over the World. During the newcomer festival in Reutlingen in March 1992 we clearly left 17 other bands behind and ranked in first place. In December "92 we reached the 3rd place of the biggest German newcomer band-contest at Rockfabrik in Ludwigsburg. After that we decided to record the self-financed full length album "The Liaison". The album was recorded and mixed at the excellent Marquee-Studios in Reutlingen. Everybody who had already listened to it was totally impressed without any exception. Without doubt, with this album we surely will move a big step forward on the national and international market. Mid September "93 "The Liaison" was released in Japan. Due to circumstances beyond the bands power the album was not released in Europe right after its Japanese release. The label which were supposed to release it in 1994 in Europe were sold to another company which completely changed the concept of the label. No more heavy metal releases. A few months later the label disappeared from the scene. A guy who worked for the label joined another company and took Abraxas over there. But the negotiations didn"t led to a final result for both parties. A short time later the label went bankrupt. The same person who took the band to this label founded his own company Milecrest Music and could finally conclude a contract with the band. He always believed in the band and didn"t give it up. To make the album more attractive the packaging was improved with new cover artwork, new layout, three bonus tracks and a new remastered sequence. The album title changed to "Tomorrows World" and will be definitely released through A2Z records, a label of Milecrest Music, in October 1997. Since (mid 1994) the Japanese pressing was never repressed, there are always lots of requests for this album from all over the World. It"s a true power metal classic in old German Metal tradition. Now something about our name. ABRAXAS is a magic word stemming from the Alexandrinical Gnossis (= revelation). The value of the Greek letters equals 365. ABRAXAS, therefore, is something like a God of the year. This God was displayed on the so-called ABRAXAS-gemstones as a being with human body, snake feet and a cock"s head. (Source: Limb Music)
Genre not found
Artist not found
Album not found
Search results not found
Song not found
I'll Be Your Only Friend
Abraxas Lyrics
We have lyrics for 'I'll Be Your Only Friend' by these artists:



Flamman Abraxas I can make you cry for me I can make you…
Flamman & Abraxas I can make you cry for me I can make you…
Flamman & Abraxas feat. Mc lynx I can make you cry for me I can make you…



We have lyrics for these tracks by Abraxas:



14.06.1999 Wszystko zaczęło się we mnie. Niektórzy nazywają to bólem i…
Ajudah Matka zabita przez syna Zbrodnia przed światem ukryta Gdyb…
Alhambra (utwór poświęcony pamięci tragicznie zmarłemu Radkowi Kamińs…
Crusaders Prayer [Music: Mindner, Klauke; Lyrics: Klauke] [Verse 1:] So many…
Cry Of The Nature [Music: Mindner, Rohner; Lyrics: Klauke] [Verse 1:] Cracked…
Czakramy Czy wiesz jak zgubić się, by nie czuć już nic. Przed…
De Profundis Zajrzyj w głąb, powiedz mi, Czy odbity bezkres dnia nigdy j…
Dorian Gray Pod płaszczem dnia umykasz jak szpieg. Zatrute wino sączy t…
Dream Dealer To the wind I will sing the tale of the…
Dreamers Island Forgotten dreams lost inside Hide your tears from others pr…
Euphoria Heavenly master creator of fire wind and earth Take me in…
Excalibur Pieśń trwa, Uther i syn. Tam gdzie bogini jeziora. Z głębi…
Explorers [Music: Mindner; Lyrics: Mìller] [Verse 1:] Ships cross th…
Faded Photographs [Music: Mindner; Lyrics: Mìller] Movin' slow blood runs co…
Gates To Eden [Music: Mindner, Mìller, Klauke, Rohner; Lyrics: Klauke] […
Inferno Gdzieś na szczycie świata bije dzwon. Jak znak, że obietnic…
Into The Light [Music: Mindner; Lyrics: Klauke] Sometimes when I close my …
Iris Język mój, jak tatuaż rani mózg, liże ból. Wracam gdzie, za…
Jezebel Jezebel, Ulice puste patrzą w dal. A we włosach tańczy tyl…
Kameleon Między gąszczem dzikich traw Zapach tęczy, jego smak. Kame…
Medalion Czasem jak sfinks, czasem jak lew. W objęciach dnia czekam …
Moje Mantry Jakie życie taka śmierć Bo zapomnieć ludzka rzecz. A możee…
Noel Gdy patrzę w oczy Twe, Znam niemą mowę przejrzystych powiek…
Place Without Mirrors [Music: Mìller, Klauke; Lyrics: Mìller] [Verse 1:] The da…
Pokuszenie Jest w Twoich oczach chłód, Jad, który ssie mój głód. Wbij…
Signs [Music: Mindner; Lyrics: Klauke] [Verse 1:] Six o'clock rad…
Spiritus Flat Ubi Vult Stuk. Puk Zegar wybił północ już. Wiruje stół, a okno drży…
Spowiedź A moje grzechy są jak świt, Otwieram oczy i nie…
Stolen Memories [Music: Mindner, Klauke; Lyrics: Mìller] I wake up soon be…
Tabula Rasa Za horyzontem, gdzie milczenie znaczy niebo, Przetykam złot…
Tarot Jest taka biel, jest taka czerń, jest taki szał, jest…
The Liaison Sometimes at night I look up to the sky a million…
Tomorrow's World [Music & Lyrics: Klauke] [Verse 1:] Black was the night the…
Velvet Tak wolno płynie czas Gdzieś poza nim nasz sekret Nie ma n…

The lyrics can frequently be found in the comments below or by filtering for lyric videos.