Always be with you
I'm always be with you
I'm always be with you yeah
I'm always be with you yeah
Yeah you
Yeah oh
I'm always be with you
I'm always be with you
Contributed by Camden F. Suggest a correction in the comments below.
To comment on specific lyrics,
highlight them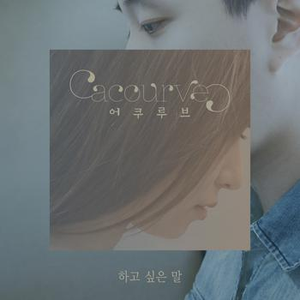 Korean indie duo, originally consisting of two members, 재희 and 고닥 till April 2017.

2013년 싱글 앨범 '하고 싶은 말' 로 데뷔하여 현재에 이르러선 인디를 넘어 드라마 OST 제작에도 참여하는 등 활동범위 및 인지도가 높아 지고 있다.

2017년 4월, 스타쉽엔터테인먼트와 전속 계약하며 메이저 데뷔를 앞두고 있다. 이후 전 소속사와 상표권을 두고 협상에 난항을 겪다 합의가 불발됐고 마인드유로 팀명을 변경했다.
Read Full Bio
Korean indie duo, originally consisting of two members, 재희 and 고닥 till April 2017.

2013년 싱글 앨범 '하고 싶은 말' 로 데뷔하여 현재에 이르러선 인디를 넘어 드라마 OST 제작에도 참여하는 등 활동범위 및 인지도가 높아 지고 있다.

2017년 4월, 스타쉽엔터테인먼트와 전속 계약하며 메이저 데뷔를 앞두고 있다. 이후 전 소속사와 상표권을 두고 협상에 난항을 겪다 합의가 불발됐고 마인드유로 팀명을 변경했다.

Discography:

1 FIRST STEP, 2016.01.13
Genre not found
Artist not found
Album not found
Search results not found
Song not found