Everything that came before
Is irrelevant to now
To the choice at hand
Half measures will no longer avail
This is where my dreams meet resolve
May I sway the cold ear of fate
And bring about a day
When forever knows my name
So seize the day
May I sway the cold ear of fate
And bring about a day when forever knows my name
Or will I take my name down into my grave
Or will I be a singularity?
This is improbability vs. will
And as this ontological renaissance does become me
May the sands of time engrain in a man
That understood that existance
Means more than just existing
So seize the day
May I sway the cold ear of fate
And bring about a day when forever knows my name
Or will I take my name down into my grave
Or will I be a singularity?
Contributed by Juliana R. Suggest a correction in the comments below.
To comment on specific lyrics,
highlight them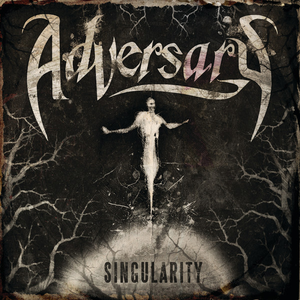 Numerous bands share this moniker (in order of year band was founded):

1. Swedish Death Metal band, active around the early ninties.

2. Death Metal from Indiana, USA.

3. Melodic Death/Thrash/Groove Metal from Virginia, USA.

4. Black Metal from Leicester, UK

5. Post-Hardcore from Grand Haven, Michigan.
-currently active, related pages:
https://www.facebook.com/AdversaryMichigan
http://adversarymusic.bandcamp.com/
Genre not found
Artist not found
Album not found
Search results not found
Song not found