It's the fact that was real ill
And what we had was a real deal
You say that you don't wanna go back but
I know in your heart that you still will
Warring caused the thunder
This bridge is broken there's water under it
It's crazy it's come to this you say no love lost
But of course there's tons of it
My eyes are opening
Inside this broken thing
Heavy on me
Across my mind
I was thinking a break was for the best
While living my life like a bachelor
Never realized that i caused a mess because
The whole time acting up
You made a lasting impression feel like we're past the essence
Trying to get her back again
I need closure to these unanswered questions
What we gonna be is this just a fantasy
Will we be together forever you're in my mind any weather
Is this now or for forever you hold my hand
We're together but we're separate this is love
Ignite the fire the fear and crash into the light
It hurts but it's worth it, it hurts but it's worth it
Ignite the fire the fear and dance into the light
It hurts but it's worth it, it hurts but it's worth it
My eyes are opening
Inside this broken thing
Heavy on me
Across my mind
What we gonna be is this just a fantasy
Will we be together forever you're in my mind any weather
Is this now or for forever you hold my hand
We're together but we're separate this is love
Ignite the fire the fear and crash into the light
It hurts but it's worth it, it hurts but it's worth it
Ignite the fire the fear and dance into the light
It hurts but it's worth it, it hurts but it's worth it
It is what it is but then it's not what it can be
I'm down on my knees and singing oh lord please
It is what it is but then it's not what it can be
I'm down on my knees
Ignite the fire the fear and crash into the light
It hurts but it's worth it, it hurts but it's worth it
Ignite the fire the fear and dance into the light
It hurts but it's worth it, it hurts but it's worth it
This time i'm frozen in exposed i'm caving in
Contributed by Brody K. Suggest a correction in the comments below.
To comment on specific lyrics,
highlight them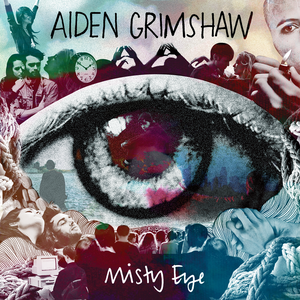 Aiden Grimshaw, 22, is a singer-songwriter. He auditioned with "Gold Digger" by Kanye West, prompting Cowell to say "Now that's what I call a pop star!". He then auditioned with "This Year's Love" by David Gray during Boot Camp wowing the judges again, helping him get through to the final 32, and making it through to judge houses where he performed "Cannonball" by Damien Rice to mentor Dannii Minogue and Natalie Imbruglia making him one of the three boys in the 2010 edition of The X Factor. He controversially finished 9th.
Read Full Bio
Aiden Grimshaw, 22, is a singer-songwriter. He auditioned with "Gold Digger" by Kanye West, prompting Cowell to say "Now that's what I call a pop star!". He then auditioned with "This Year's Love" by David Gray during Boot Camp wowing the judges again, helping him get through to the final 32, and making it through to judge houses where he performed "Cannonball" by Damien Rice to mentor Dannii Minogue and Natalie Imbruglia making him one of the three boys in the 2010 edition of The X Factor. He controversially finished 9th.

His debut single was released 3rd June 2012, entitled "Is This Love?", reaching #35 in the UK charts. His debut album, "Misty Eye" was released on 20th August 2012, reaching #19 in the UK charts
Genre not found
Artist not found
Album not found
Search results not found
Song not found