Besion De Toi Toi
Alan Cavé Lyrics
T'écrivant jour et nuit toutes les lettres de mon corps
Dans un grand bruit d'amour à faire sauter les rêves
A les foutre dehors en chair et en parole
T'ecrivant tout moi même sur ce grand char à lettres
Qu'est devenu mon corps
Un sang chaud vagabonde de mes veines à ta porte
Il ya aussi le vent qui me tient compagnie
Le bon vent des frissons par les mots que je dis
Ecoute-moi! je t'aime! regarde- moi! je t'aime
J'ai besoin de toi
A chaque bout de phrase, à chaque parole d'amour
Je te fais un royaume plus immense que la vie
Plus terrible que la mort plus puissant que l'amour
Ecoute-moi! je t'aime! regarde-moi! je t'aime
Comme un âne je piaffe sous ma loupe de papier
Encombré par les mots qui me brûlent la peau
Je t'aime de tout mon corps, de tout mon âme
Ecoute-moi! je t'aime! regarde-moi! je t'aime
J'ai besoin de toi
Je taime de tout mon être-rocher
Tu me fais rêver
Je t'appelle de tout mon être-papier
De mon être-rocher-papier-promethée
Je te volerai ton feu ma bien-aimée!
J'ai besoin de toi(chorus)
Nan zye ou mwen wè
Kle lavi mwen
M'konnen se avè ou
M 'ap aprann renmen
Bondye voye ou
Sou chimen mwen
Je sais q'sans toi
Kò m ak nanm mwen nan dezawa
J'ai besoin de toi
Contributed by Hunter D. Suggest a correction in the comments below.
To comment on specific lyrics,
highlight them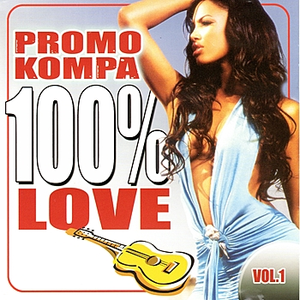 Georges Alan Cavé is a Haitian Kompa and Zouk singer and the lead of the group Zin. He was born on February 27, 1966 in New York City but spent most of his adolescent years in Haiti. He toured with his father, Syto Cavé, all over the French Antilles, France and Canada. In 1987, he met with Alex Abellard and Eddy Saint-Vil to audition for the group Zin. Alex thought that he could not have that voice against him, so he quickly signed him. They released their first album, O Pa, in 1988 and are still going strong after 20 years.
Read Full Bio
Georges Alan Cavé is a Haitian Kompa and Zouk singer and the lead of the group Zin. He was born on February 27, 1966 in New York City but spent most of his adolescent years in Haiti. He toured with his father, Syto Cavé, all over the French Antilles, France and Canada. In 1987, he met with Alex Abellard and Eddy Saint-Vil to audition for the group Zin. Alex thought that he could not have that voice against him, so he quickly signed him. They released their first album, O Pa, in 1988 and are still going strong after 20 years. Cavé has also had a very successful solo career and released 3 solo albums
Genre not found
Artist not found
Album not found
Search results not found
Song not found