Giggling Again for No Reason
Alanis Morissette Lyrics
I am driving in my car up highway one
I left LA without telling anyone
There were people who needed something from me
But I am sure they'll get along fine on their own
[Chorus]
Oh this state of ecstasy
Nothing but road could ever give to me
This liberty wind in my face
And I'm giggling again for no reason
I am dancing with my friends in elation
We've taken adventures to new levels of fun
I can feel the bones are smiling in my body
I can see the meltings of inhibition
[Chorus]
I'm reeling jubilation
Triumphant in delight
I am at home in this high five
And I'm smiling for no reason
I am sitting at the set of Cali sun
We've gotten quiet for its' last precious seconds
I can feel the salt of the sea on my skin
And we still hear the echoes of abandon
[Chorus]
Lyrics © Universal Music Publishing Group
Written by: ALANIS MORISSETTE, GUY SIGSWORTH

Lyrics Licensed & Provided by LyricFind
To comment on specific lyrics,
highlight them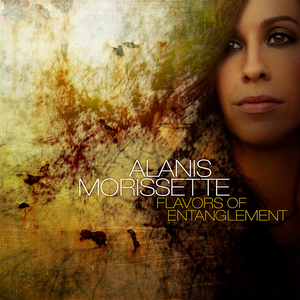 Giggling Again for No Reason
Alanis Nadine Morissette (born June 1, 1974) is a Canadian-American singer, songwriter, musician, and actress. Known for her emotive mezzo-soprano voice, Morissette began her career in Canada in the early 1990s with two mildly successful dance-pop albums. Afterward, as part of a recording deal, she moved to Holmby Hills, Los Angeles. In 1995, she released Jagged Little Pill, a more rock-oriented album which sold more than 33 million copies globally and is her most critically acclaimed work to date.
Read Full Bio
Alanis Nadine Morissette (born June 1, 1974) is a Canadian-American singer, songwriter, musician, and actress. Known for her emotive mezzo-soprano voice, Morissette began her career in Canada in the early 1990s with two mildly successful dance-pop albums. Afterward, as part of a recording deal, she moved to Holmby Hills, Los Angeles. In 1995, she released Jagged Little Pill, a more rock-oriented album which sold more than 33 million copies globally and is her most critically acclaimed work to date. This was made into a rock musical of the same name in 2017, which earned 15 Tony Award nominations including Best Musical. Her more experimental follow-up album, electronic-infused Supposed Former Infatuation Junkie, was released in 1998.

Morissette assumed creative control and producing duties for her subsequent studio albums, including Under Rug Swept (2002), So-Called Chaos (2004), Flavors of Entanglement (2008), and Havoc and Bright Lights (2012). Her ninth album, Such Pretty Forks in the Road, was released in 2020. Morissette has sold more than 75 million records worldwide and has been dubbed the "Queen of Alt-Rock Angst" by Rolling Stone.

Read the full article: https://en.wikipedia.org/wiki/Alanis_Morissette

Studio albums
Alanis (1991)
Now Is the Time (1992)
Jagged Little Pill (1995)
Supposed Former Infatuation Junkie (1998)
Under Rug Swept (2002)
So-Called Chaos (2004)
Flavors of Entanglement (2008)
Havoc and Bright Lights (2012)
Such Pretty Forks in the Road (2020)
Genre not found
Artist not found
Album not found
Search results not found
Song not found