Time is running out
Fast like speeding light
Keep up if you can
While youth is on your side
Don't waste another moment
Stand up and get started 'cause life is moving on it's time you're racing with
Stop wasting time, time is running out
Stop wasting time, time is running out
Some people seem to think they don't have nothing but time
But tomorrow is never guaranteed
Today live your life
Take off that yokish attitude let's change the way we think
'Cause the only way to change reality is to work hard on our dream
Stop wasting time, time is running out
I'm talking to you
Getting' busy stop wasting time, time is running out
Wait a minute. I'm going to laugh no procrastinating,
More participating stop wasting time, time is running out
I'm talking to you.
Stop wasting time. Time is running out
Talking' 'bout time, time, time time
Go get yourself some business don't worry 'bout mine
I'm talking to you.
Getting' busy you better get real
Stop wasting time, make up your mind
Stop wasting time. And you will find
Find a better way
Time is running out I'm talking to you
Contributed by Colton K. Suggest a correction in the comments below.
To comment on specific lyrics,
highlight them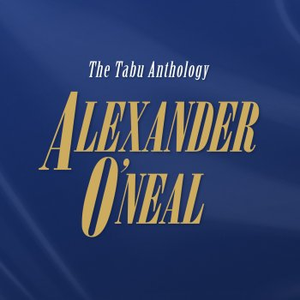 Alexander O'Neal (born November 14, 1953, in Natchez, Mississippi), was a member of The Time when the group first formed in 1980. However, he was dropped immediately from the group, supposedly for seeming "too black". Three years later, he was able to get a record deal with Clearance Avant's Tabu Records As his vocals range in the same strength as Otis Redding's, O'Neal sings in the retro-style of soul when it comes to doing it in both the dance-pop numbers and modern, urban ballads.
Read Full Bio
Alexander O'Neal (born November 14, 1953, in Natchez, Mississippi), was a member of The Time when the group first formed in 1980. However, he was dropped immediately from the group, supposedly for seeming "too black". Three years later, he was able to get a record deal with Clearance Avant's Tabu Records As his vocals range in the same strength as Otis Redding's, O'Neal sings in the retro-style of soul when it comes to doing it in both the dance-pop numbers and modern, urban ballads. He is considered to be one of the very best artists that former, fellow Time members Jimmy Jam and Terry Lewis had ever produced for. He did numerous duets with his labelmate singer Cherrelle, including hits "Saturday Love" and "Never Knew Love Like This". Currently, he resides in Britain where he's been touring and set up a permanent shop there.

FYI: Originally Alexander O'Neal was supposed to be the lead singer for The Time. For whatever reason Morris Day was used instead.

The 1985 self-titled release was filled with streamlined grooves, including the funk jam "Innocent". The song was a funky Jam/Lewis groove, featuring "The Secret"- (Monte Moir, Cherrelle, Jellybean Johnson, Jimmy Jam, and Terry Lewis). The song lasts for nearly 10 minutes, which consists of some exceptional guitar and keyboard solos, which also features the funk intermission of "Alex 9000". Alex's 1987 release, titled "Hearsay", includes the smash hit "Fake". "Fake" is arguably one of the best songs ever made to feature the "Minneapolis Funk" sound, the song was also nominated for a Soul Train Music Award for Single of the Year (Male). In late 1990, he had a minor hit with "All True Man."

His 1988 album "My Gift to You" was a successful holiday release, with the track "Our First Christmas" still popular during the holidays.

He has recently appeared in the celebrity duet show Just the Two of Us with BBC newsreader Fiona Bruce.

Alexander O'Neal's popularity and support in the UK has been immeasurable throughout his Career and still remains so today. Based in Minneapolis, he frequently commutes to Britain, which he sees as his 'Second Home'. All of his six albums have charted both in the UK and the US and he has enjoyed numerous sell-out tours. In 2005, he recorded his first live album "Alexander O'neal Live at Hammersmith Apollo". It's a collection of his Favorites and Biggest Hits from his career. With his personal love of performing on stage and constant tour support from his fans it was a clear progression for him to deliver the live experience in the form of an album. He has handpicked tracks that traverse the success of his career singing alongside a 12 piece band.

Alexander O'Neal releases his first Live DVD, taken from a performance at London's Hammersmith Apollo in March 2006 in January 2007.. It includes a duet with Uk Singer JC Bentley on Saturday Love.

Source: Wikipedia, the free encyclopedia
Genre not found
Artist not found
Album not found
Search results not found
Song not found