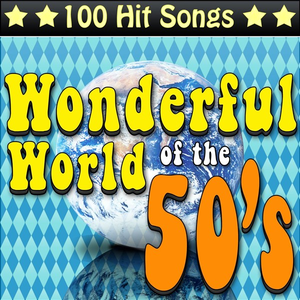 Dynamic Alis Lesley, known as "The Female Elvis Presley," is a
completely uninhibited young Era Recording artist who has caused the
Rock'n'Roll movement to sit back and make way for a new and more
exciting craze called "Rock-A-Billy." Her many personal appearances
throughout the country and on television have met with overwhelming
success.

Alis was born in Chicago on April 20, 1938, and moved to Phoenix,
Arizona, where she attended the Phoenix Junior College and majored
Read Full Bio
Dynamic Alis Lesley, known as "The Female Elvis Presley," is a
completely uninhibited young Era Recording artist who has caused the
Rock'n'Roll movement to sit back and make way for a new and more
exciting craze called "Rock-A-Billy." Her many personal appearances
throughout the country and on television have met with overwhelming
success.

Alis was born in Chicago on April 20, 1938, and moved to Phoenix,
Arizona, where she attended the Phoenix Junior College and majored
in television, radio and the theatre. It was in college that she
developed her sensational singing style and was discovered by
Kathryn Godfrey, sisger of the famed redhead and a popular television
personality in her own right. Alis quickly became a favourite
attraction in Phoenix via her television appearances on station
KTVK and in local night clubs.
Genre not found
Artist not found
Album not found
Search results not found
Song not found