[Originally by Naotaro Moriyama]
Pacts we have made, while planning for the day
That we might get a chance to meet again
I'll wave and nod, while parting down these city streets
that Cherry Blossoms hedge
Though we have forged through good times and through bad
You always kept a smile on your face
And when this world would try to drag me to the ground
I find strength in those days
And through these misty depths
I faintly still detect
That melody we used to hold so dear
Sakura, Sakura
Full and clinging to the trees
Knowing soon their fate is near, but holding
strong throughout the breeze
So, farewell my old friend, it's time for us to go
With unchanging hearts we'll both continue on… from here
Now it's as though, I have the strength to say,
the words that I have longed to speak to you,
From here on out, I wish you nothing but the best in everything you do.
This bustling cityscape,
that's changing every day,
feels as though it's rushing us along
Sakura, Sakura
Slowly drifting from the boughs
With the hopes that they'll be born again, while floating to the ground
Please don't shed any tears, but it's time for us to part
Show me again that simple smile of yours
Sakura Sakura
Lightly dancing through the sky
Bathing in the ever present glowing of these city lights
So farewell my old confidante, Let's meet like this again,
on the same paths where Cherry Blossoms fall…once more.
Contributed by Jonathan N. Suggest a correction in the comments below.
To comment on specific lyrics,
highlight them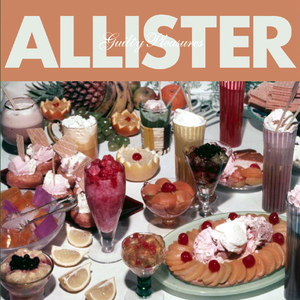 Allister is a pop punk band from Chicago, Illinois. The four-piece formed in 1996 and were one of the first bands to sign to Drive-Thru Records. Besides releasing three studio albums — 1999's Dead Ends and Girlfriends, 2002's Last Stop Suburbia, and 2005's Before the Blackout — Allister made a cameo appearance in the 2004 film Sleepover. On March 6, 2007, the band announced their intention to go on hiatus. In 2010 they reunited with announce of the new album ''Countdown to Nowhere" to be released October 3rd, 2010.
Read Full Bio
Allister is a pop punk band from Chicago, Illinois. The four-piece formed in 1996 and were one of the first bands to sign to Drive-Thru Records. Besides releasing three studio albums — 1999's Dead Ends and Girlfriends, 2002's Last Stop Suburbia, and 2005's Before the Blackout — Allister made a cameo appearance in the 2004 film Sleepover. On March 6, 2007, the band announced their intention to go on hiatus. In 2010 they reunited with announce of the new album ''Countdown to Nowhere" to be released October 3rd, 2010. It is now available on iTunes: http://itunes.apple.com/us/album/countdown-to-nowhere/id396692153

Tim Rogner - vocals and guitar
Kyle Lewis - guitar
Scott Murphy - vocals and bass
Mike Leverence - drums
Genre not found
Artist not found
Album not found
Search results not found
Song not found