Well, you can tell by the way I use my walk
I'm a dancing man, no time to talk
Music loud, we sing so strong
We've been kicked around since we were born
And now it's all right, it's okay
You may look the other way
We can try to understand
The New York Times' effect on man
Whether you're a brother
Or whether you're a mother
You're stayin' alive, stayin' alive
Feel the city breakin'
And everybody shakin'
And we're stayin' alive, stayin' alive
Ah, ha, ha, ha
Stayin' alive, stayin' alive
Ah, ha, ha, ha
Stayin' alive, you're stayin' alive
Well now, I get low and I sing high
And if I can't get there, I gotto try
Got the wings of heaven on my shoes
And we're dancin' men and we just can't lose
You know it's all right, it's okay
We'll live to see another day
We can try to understand
The New York Times' effect on man
Whether you're a brother
Or whether you're a mother
You're stayin' alive, stayin' alive
Feel the city breakin'
And everybody shakin'
And we're stayin' alive, stayin' alive
Ah, ha, ha, ha
Stayin' alive, stayin' alive
Ah, ha, ha, ha
Stayin' alive, you're stayin' alive
Life is goin' nowhere
Somebody help me
Somebody help me, yeah
Oh, life is goin' nowhere
Somebody help me
Somebody help me, yeah
You know it's all right, it's okay
We'll live to see another day
We can try to understand
The New York Times' effect on man
Whether you're a brother
Or whether you're a mother
You're stayin' alive, stayin' alive
Feel the city breakin'
And everybody shakin'
And we're stayin' alive, stayin' alive
Ah, ha, ha, ha
Stayin' alive, stayin' alive
Ah, ha, ha, ha
Stayin' alive, you're stayin' alive
Contributed by Lila D. Suggest a correction in the comments below.
To comment on specific lyrics,
highlight them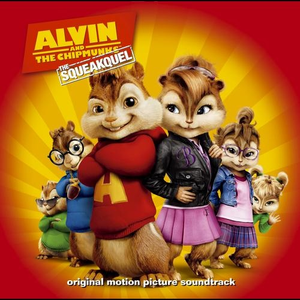 Alvin & The Chipmunks, formerly known as David Seville and the Chipmunks, are the five-time Grammy award-winning musical group created by Ross Bagdasarian in 1958. They are also known as The Chipmunks or Alvin and the Chipmunks.
Genre not found
Artist not found
Album not found
Search results not found
Song not found