Démagogie dans la politique
Ce n'est pas bon ce n'est pas bon nous n'en voulons pas
L'hypocrisie dans la politique
Ce n'est pas bon ce n'est pas bon nous n'en voulons pas
L'injustice dans la politique
Ce n'est pas bon ce n'est pas bon nous n'en voulons pas
De la paix de la paix pour le peuple - yeah
Du respect du respect pour le peuple - yeah
Des magouilleurs dans la politique
Ce n'est pas bon ce n'est pas bon nous n'en voulons pas
L'hypocrisie dans la politique
Ce n'est pas bon ce n'est pas bon nous n'en voulons pas
Les corrompus dans la politique
Ce n'est pas bon ce n'est pas bon nous n'en voulons pas
Du bonheur du bonheur pour le peuple - yeah
De l'amour de l'amour pour le peuple - yeah
Le politique trahit ses pères
Le politique trahit ses amis
C'est aussi une machine de guerre
Impitoyable pour ses ennemis
Il travaille pour lui en disant qu'il travaille pour nous
Il nous dit merci en pensant voilà qui est pris
Le politique trahit ses pères
Le politique trahit ses amis
C'est aussi une machine de guerre
Impitoyable pour ses ennemis
Il travaille pour lui en disant qu'il travaille pour nous
Il nous dit merci en pensant voilà qui est pris
Démagogie dans la politique
Ce n'est pas bon ce n'est pas bon nous n'en voulons pas
L'hypocrisie dans la politique
Ce n'est pas bon ce n'est pas bon nous n'en voulons pas
L'injustice dans la politique
Ce n'est pas bon ce n'est pas bon nous n'en voulons pas
De la paix de la paix pour le peuple - yeah
Du respect du respect pour le peuple - yeah
De l'amour de l'amour pour le peuple - yeah
Du bonheur du bonheur pour le peuple - yeah….
Lyrics © SONY ATV MUSIC PUBLISHING, REVA SONS
Written by: AMADOU BAGAYOKO, MARC-ANTOINE MOREAU

Lyrics Licensed & Provided by LyricFind
To comment on specific lyrics,
highlight them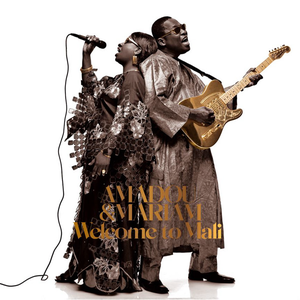 +Really catchy track about power for the people & decrying the bad outcomes when politicians get off on power & money for themselves & forget about the people they are supposed to serve. Also celebrating the power of music to move people directly, no matter what their circumstances. And if you understand none of this from the words (it's in simple French), the music is infectious, up, & makes you want to dance!
Genre not found
Artist not found
Album not found
Search results not found
Song not found