I never came to see this falling
There's a truth for every word
To be the one to take what's handed
At a loss I fear the worst
Is yet to come as I hold back tonight
I've felt it for some time
To know that fear will find this space inside
A place I just can't hide
I swore I'd never change, I'd be the same
Here and now I stand
With a choice to take away everything
Somewhere, somehow I've lost my way
What this means to me, won't change a thing
I still believe and hope
That this life will bring to me everything
Somewhere, somehow I'll find my way
I'll find my way
I swear I've lived for every moment
I have bled for those who've tried
To say I've lost my sense to show this
What it takes to stay alive
I swore I'd never change, I'd be the same
Here and now I stand
With a choice to take away everything
Somewhere, somehow I've lost my way
What this means to me, won't change a thing
I still believe and hope
That this life will bring to me everything
Somewhere, somehow I'll find my way
I'll find my way
It's more than these walls, we've built up inside
We see it in images frozen in time
But we won't give this up tonight
It's more than these walls, I've built up inside
To see that it's killing our will to try
But we can try to make this right
I swore I'd never change, I'd be the same
Here and now I stand
With a choice to take away everything
Somewhere, somehow I've lost my way
What this means to me, won't change a thing
I still believe and hope
That this life will bring to me everything
Somewhere, somehow I'll find my way
I'll find my way
Contributed by Adrian R. Suggest a correction in the comments below.
To comment on specific lyrics,
highlight them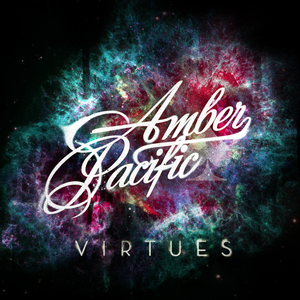 Amber Pacific is a band that formed in 2002 as a trio of high school juniors who performed locally in their Seattle hometown just for kicks under the name Follow Through. They participated in Warped Tour in 2004-2007. On February 26, 2008, Matt Young (former lead singer) announced that he was leaving the band to train to become a high school principal. Now the band consists of: Jesse Cottam (vocals), Will Nutter (guitar/backup vocals/keyboards), Greg Strong (bass), Davy Rispoli (guitar/backup vocals), and Dango (drums).
Read Full Bio
Amber Pacific is a band that formed in 2002 as a trio of high school juniors who performed locally in their Seattle hometown just for kicks under the name Follow Through. They participated in Warped Tour in 2004-2007. On February 26, 2008, Matt Young (former lead singer) announced that he was leaving the band to train to become a high school principal. Now the band consists of: Jesse Cottam (vocals), Will Nutter (guitar/backup vocals/keyboards), Greg Strong (bass), Davy Rispoli (guitar/backup vocals), and Dango (drums).

Ben Harper (originally in Yellowcard) joined Amber Pacific in 2006 and joined the recording of their 3rd studio album (Truth In Sincerity). Recording started on October 16, and Harper left the band before the end of the year.

At 4:30 AM on February 28, 2007 Amber Pacific stated on their MySpace blog that the new CD is finished. The singles released from Truth In Sincerity are titled "You're Only Young Once" and "Fall Back into My Life" which appears on the Teenage Mutant Ninja Turtles soundtrack. Truth In Sincerity was released on May 22, 2007.

On February 9, 2011 it was announced that Jesse would no longer be with the group; Matt Young would be rejoining the band as lead singer. Six days later, Greg Strong announced via Facebook that he would be leaving the band; Will Nutter confirmed shortly after that Matt's return was the reason for Greg's departure.

Former Members:
Jesse Cottam - vocals (2008-2011)
Greg Strong - bass (2003-2011)
Matt Young - vocals (2002-2008)
Ben Harper - guitar (2006)
Justin Westcott - guitar (2002–2005)
Blake Evans - drums (2002–2004)
Tyler Peerson - bass (2002–2003)
Thomas Jefferson - viola/banjo (2002-2003)
Genre not found
Artist not found
Album not found
Search results not found
Song not found