Johnnie Ray
Johnnie Ray
I think I'm made of a big mistake
Ahh my soul ace
Johnnie Ray
Johnnie Ray
Memory I I can't forget
And what I did
I still remain so sorry
Johnnie Ray
Johnnie Ray
Johnnie Ray
I heard [?] away from child
Now I'm back but just too late
So the entire of running wild
Johnnie Ray
Johnnie Ray
Feel you're sleeping through my hands
My love still follows you down
As I keep following
Deeper down
And I don't wanna be the one to dig it up
And see you give it up for everything you ever had
But I just tell myself the thing and 'bout how good it be
If you give it one last chance
One last chance
And I don't wanna be the one to dig it up
And see you give it up for everything you ever had
But I just tell myself the thing and 'bout how good it be
If you give it one last chance
One last chance
Johnnie Ray
Johnnie Ray
You I think I'm made of a big mistake
I gave up on a love went for a money
Now I regret 6 years [?]
I was a fool Johnnie Ray
And I was blind but now I see
You got it all baby
You got it all once you gave up on me
Writer(s): Ana Popovic

Contributed by Xavier O. Suggest a correction in the comments below.
To comment on specific lyrics,
highlight them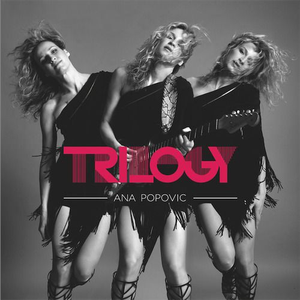 Ana Popović (born May 13, 1976, Belgrade, Serbia) is a blues guitarist, singer and songwriter. Ana has released 5 studio albums as a solo artist; Hush! (2000), Comfort To The Soul (2003), Still Making History (2007), Blind For Love (2009) and Unconditional (2011).

Ana Popović's father first introduced her to the blues, through an extensive record collection and sessions hosted at the family home. Popović founded her first serious band at age nineteen.
Read Full Bio
Ana Popović (born May 13, 1976, Belgrade, Serbia) is a blues guitarist, singer and songwriter. Ana has released 5 studio albums as a solo artist; Hush! (2000), Comfort To The Soul (2003), Still Making History (2007), Blind For Love (2009) and Unconditional (2011).

Ana Popović's father first introduced her to the blues, through an extensive record collection and sessions hosted at the family home. Popović founded her first serious band at age nineteen. Within a year, she was playing outside of Yugoslavia and opening shows for American blues icons like Junior Wells. Her band Hush released their debut album, Hometown in 1998. The next year, Popović relocated to the Netherlands to study jazz guitar. She quickly became a fixture on the Dutch blues scene and soon ventured into neighboring Germany.

Awards & Nominations:

2002 — Three-way nominee for "Best Singer", "Best Guitarist" and "Best Album" at the French Blues Awards.
2003 — First European nominated for "Best New Artist Debut" at the W.C. Handy Award in Memphis, Tennessee, United States.
2003 — Nominated for "Best Blues Album'' at the Jammie Awards in New York City.
2004 — Winner of the award Jazz à Juan Revelation in Juan-les-Pins, France.
2006 — Nominated for 'Best Blues DVD (2005)', 'Best Live Performer', 'Best Female Blues Artist' and 'Most Outstanding Musician (Guitar)' at the 'Living Blues Awards'.
2007 — Nominated for 'Blues Artist of the Year' (BluesWax 2007, USA).
2010 — Nominated as 'Best Overseas Artist' at the British Blues Awards.
2011 — Winner 'Best Blues DVD' at the Blues Matters Awards (UK)
2011 — Three-way nominee for "Contemporary Blues Album" (Unconditional), "Contemporary Blues Female Artist" and "Best DVD" (An Evening at Trasimeno Lake) at the 33rd Blues Music Awards in Memphis, Tennessee, United States.


http://www.anapopovic.com/home
Genre not found
Artist not found
Album not found
Search results not found
Song not found