Het is laat
je bent zo lang weggeweest
het is echt te laat
ik wil je niet meer zien
je dacht nooit na
je was zo zeker van jezelf
het is voor jou, voor jou te laat
Dacht jij aan mij
toen ik belde en je vroeg
kom weer terug, ik hou nog steeds van jou
nu heb je het zwaar
de rollen zijn nu omgedraaid
het is voor jou, voor jou te laat
Laat mij alleen
en kom niet met verhalen over spijt
je staat bij mij voor jaren in het krijt
je bent me nu voor altijd, altijd kwijt
laat mij alleen
ik wil niet meer zo leven als voorheen
ik voel me nu bevrijd, ik blijf alleen
laat mij alleen
ik blijf alleen
Toe nou, laat mij nou maar gaan
het is beter, het is beter voor ons twee
ga nou niet huilen
laat mij nou maar gaan
nee ik blijf alleen
...
Contributed by Makayla R. Suggest a correction in the comments below.
To comment on specific lyrics,
highlight them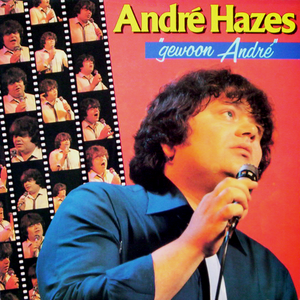 André Hazes (June 30, 1951 - September 23, 2004) was a Dutch singer in a genre called levenslied (song about life) which is a form of emotional folk music about everyday life sung in the Dutch language. André Hazes was one of the most successful singers in this genre. Hazes recorded 31 studio and live albums and he released 54 singles.
Genre not found
Artist not found
Album not found
Search results not found
Song not found