Tausche Alltagsgrau gegen Himmelblau
Andy Borg Lyrics
Wieder so ein grauer Tagden doch wirklich niemand magschlechte Laune ringsumherjedes Lächeln fällt mir schwerleise Sommersehnsucht macht sich breitund ich träume von der Urlaubszeit
Sonnenschein auf der Haut und um die Uhr Liebe pur Tausche Alltagsgrau gegen Himmelblau
Tausche Großstadtluft gegen Blütenduft
Tausch Kamillentee gegen Eis am Stielweil ich mich dann besser fühl Tausche Alltagsgrau gegen Himmelblau
Tausch den Regen ein gegen Sonnenschein
Tausche Alltagsgrau gegen Urlaubsblaueinpaar Tage glücklich sein Über Stunden im Büround noch Regen sowiesoich will hin wo′s Sonne gibtund vielleicht ein kleines Glückleise Sommersehnsucht macht sich breitund ich träume von der Urlaubszeit
Sonnenschein auf der Haut und um die Uhr Liebe pur Tausche Alltagsgrau gegen Himmelblau
Tausche Großstadtluft gegen Blütenduft
Tausch Kamillentee gegen Eis am Stielweil ich mich dann besser fühl Tausche Alltagsgrau gegen Himmelblau
Tausch den Regen ein gegen Sonnenschein
Tausche Alltagsgrau gegen Urlaubsblaueinpaar Tage glücklich sein Komm doch mit mir, ich zeige dirschneeweissen Sand am endlosen Strandwir beiden fliegen direkt ins Paradies Tausche Alltagsgrau gegen Himmelblau
Tausche Großstadtluft gegen Blütenduft
Tausch Kamillentee gegen Eis am Stielweil ich mich dann besser fühl Tausche Alltagsgrau gegen Himmelblau
Tausch den Regen ein gegen Sonnenschein
Tausche Alltagsgrau gegen Urlaubsblaueinpaar Tage glücklich seineinpaar Tage glücklich sein
Writer(s): Ingrid Reith, Andy Borg

Contributed by Ryan V. Suggest a correction in the comments below.
To comment on specific lyrics,
highlight them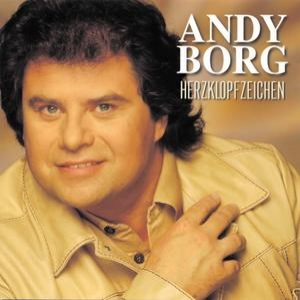 Tausche Alltagsgrau gegen Himmelblau
Andy Borg (born November 2, 1960 in Vienna) is an Austrian Schlager singer. He lives in the Köln area, and has been constantly recording music since his debut album Adios Amor was released in 1982.
Genre not found
Artist not found
Album not found
Search results not found
Song not found