Wie kannst Du mich bloß lieben
Andy Borg Lyrics
DEINEN GEBURTSTAG VERGESS ICH BESTIMMT
MINDESTENS DREIMAL IM JAHR
WENN DU MICH DRINGEND ZUM ABTROCKNEN BRAUCHST
BIN ICH BESTIMMT GRAD NICHT DA
WENN ICH KOMM, KOMM ICH MEISTENS ZU SPÄT
ICH BIN SCHULD, WENN DER WECKER NICHT GEHT
UND ICH FRAG MICH WARUM MICH DEIN HERZ
DOCH NOCH IMMER VERSTEHT
WIE KANNST DU MICH BLOSS LIEBEN
WIE HÄLTST DU'S NUR AUS MIT MIR
DU NIMMST MIR MEINE SORGEN
GIBST MIR PURES GLÜCK DAFÜR
WIE KANNST DU MICH BLOSS LIEBEN
JEDE NACHT UND JEDEN TAG
WO DU WEISST, DASS ICH SO VIELE FEHLER HAB
ICH BIN ZU OFT UND ZU LANG UNTERWEGS
UND VIEL ZU SELTEN ZUHAUS
ICH GEH DIR MANCHMALL TOTAL AUF DEN KEKS
HALT MICH DANN SELBER KAUM AUS
WO ICH BIN IST DAS CHAOS NICHT WEIT
HAB FÜR DICH EINFACH NIE GENUG ZEIT
UND OBWOHL ICH SO SCHLANK BIN
MACH ICH MICH IM BETT VIEL ZU BREIT
WIE KANNST DU MICH BLOSS LIEBEN
WIE HÄLTST DU'S NUR AUS MIT MIR
DU NIMMST MIR MEINE SORGEN
GIBST MIR PURES GLÜCK DAFÜR
WIE KANNST DU MICH BLOSS LIEBEN
JEDE NACHT UND JEDEN TAG
WO DU WEISST, DASS ICH SO VIELE FEHLER HAB
ICH GLAUB ICH HÄTT MICH SCHON LÄNGST VERLASSEN
UND ICH KANNS ÜBERHAUPT NICHT FASSEN
DASS DU MICH ÜBER ALLE MASSEN GLÜCKLICH MACHST
WIE KANNST DU MICH BLOSS LIEBEN
WIE HÄLTST DU'S NUR AUS MIT MIR
DU NIMMST MIR MEINE SORGEN
GIBST MIR PURES GLÜCK DAFÜR
WIE KANNST DU MICH BLOSS LIEBEN
JEDE NACHT UND JEDEN TAG
WO DU WEISST, DASS ICH SO VIELE FEHLER HAB
Contributed by Noah I. Suggest a correction in the comments below.
To comment on specific lyrics,
highlight them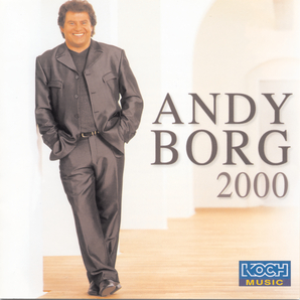 Wie kannst Du mich bloß lieben
Andy Borg (born November 2, 1960 in Vienna) is an Austrian Schlager singer. He lives in the Köln area, and has been constantly recording music since his debut album Adios Amor was released in 1982.
Genre not found
Artist not found
Album not found
Search results not found
Song not found