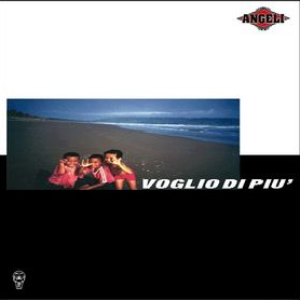 Angeli were an italian punk rock group, from Torino, formed by Tax (ex Negazione), Massimino and Marco(also ex Negazione); they released their second album "Voglio di più" in 1999 for Free Land Records and shortly after they broke up. The album is formed of 11 tracks and its genre is a mix of punk, rock , grunge, with poetic lyrics.
Genre not found
Artist not found
Album not found
Search results not found
Song not found
Niente per me
Angeli Lyrics
We have lyrics for 'Niente per me' by these artists:



Gemitaiz Pure oggi con l'ansia, ho un fantasma come braccio destro Fa…



We have lyrics for these tracks by Angeli:



Nobody Perfect When i nervous i have this thing yeah i talk…
Vivo Uno busca lleno de esperanzas el camino que los sueños prome…

The lyrics can frequently be found in the comments below or by filtering for lyric videos.