Hold me down and hold me close tonight
Feel you warm, i feel you by my side
Oh, my love
Oh, my love
Oh, my love
Hold me down and give me all your power
Hold me close in every single hour
Oh, my love
Oh, my love
Oh, my love
Oh, my love
Oh, my love
Oh, my love
Hold me down and give me all your power
Hold me close in every single hour
Oh, my love
Oh, my love
Oh, my love
Oh, my love
Oh, my love
Oh, my love
Contributed by Oliver O. Suggest a correction in the comments below.
To comment on specific lyrics,
highlight them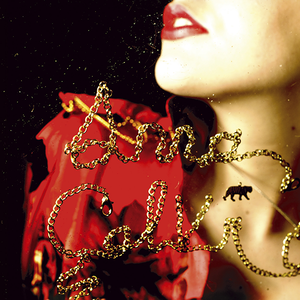 Half Italian singer/guitarist Anna Calvi grew up being exposed to a multitude of genres of music by her music-loving father. According to the Suzanne and I Songfacts, she cites the classical composers Ravel and Debussy among her influences and her music has been described as "brooding melodramatic goth-pop."

At the age of 17 and after eschewing art school in favor of a music degree, Calvi began to learn her trade and started to assemble musical partnerships.
Read Full Bio
Half Italian singer/guitarist Anna Calvi grew up being exposed to a multitude of genres of music by her music-loving father. According to the Suzanne and I Songfacts, she cites the classical composers Ravel and Debussy among her influences and her music has been described as "brooding melodramatic goth-pop."

At the age of 17 and after eschewing art school in favor of a music degree, Calvi began to learn her trade and started to assemble musical partnerships. In 2006, she met percussionist and harmonium player Mally Harpaz and later recruited drummer Daniel Maiden-Wood. Her initial gigs took place in and around London in late 2008 and 2009. The release of her debut single, "Jezebel," in the fall of 2010 was an electric cover version of the Edith Piaf standard.

The young Calvi soon captured the attention of Domino Records' boss Lawrence Bell after a glowing reference from former Coral guitarist Bill Ryder-Jones, who had witnessed one of Calvi's gigs in Manchester. Bell quickly signed her to his label. Ryder-Jones was not the only celebrity admirer of Calvi's, an acquaintance with the aforementioned Brian Eno similarly urged him to listen to this emerging talent. After hearing Calvi's raw and unplugged performances on The Attic Sessions (the early demos that she recorded on an 8-track in her parent's attic), the distinguished producer soon became her mentor and unofficial cheerleader.

Calvi entered Black Box Studios in France with the much-lauded producer Rob Ellis to record her self-titled debut album in 2010. Using vintage analog equipment, Calvi created a velvet Wall of Sound that justified the hype in the buildup to its 2011 release.

Her second album "One Breath" was released in October 2013. It was produced by John Congleton across two locations - Box Box Studios in France and Elmwood Recording Studios in Texas. The first single taken from the record was "Eliza".

http://annacalvi.com
Genre not found
Artist not found
Album not found
Search results not found
Song not found