Red Sun On
The horizon line.
It's pure delight.
As The night falls upon my eyes
I am running wild.
When there's none to hold me tight
I seek the light.
Red Sun On
The horizon line
I am short of time.
The shadows here before my eyes
Still I am full of light
The heart among
The heart of man
Can you hear the sound?
The sweet echoe though the yard
The sweet echoe through the land
It's making that sound
It's touching the ground
Now it's reaching for the sky
(Dank an Kevin für den Text)
Writer(s): Anna von Hausswolff Copyright: Figs D. Music O.B.O. Misty Music AB

Contributed by Riley O. Suggest a correction in the comments below.
To comment on specific lyrics,
highlight them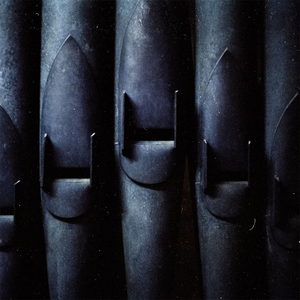 It was not that long ago that Anna von Hausswolff was just an anonymous architecture student in Gothenburg, Sweden. Now she's much better known as a singer-songwriter.
Anna von Hausswolff's debut EP "Track of Time" was released in February 2010 by Kning Disk, magnificent avant-garde pop with its crosshairs trained on the heart. The first album "Singing From the Grave" appeared in May. Everyone who hears Anna von Hausswolff sing, immediately stops, listens and gets touched by her magic.
Read Full Bio
It was not that long ago that Anna von Hausswolff was just an anonymous architecture student in Gothenburg, Sweden. Now she's much better known as a singer-songwriter.
Anna von Hausswolff's debut EP "Track of Time" was released in February 2010 by Kning Disk, magnificent avant-garde pop with its crosshairs trained on the heart. The first album "Singing From the Grave" appeared in May. Everyone who hears Anna von Hausswolff sing, immediately stops, listens and gets touched by her magic. Her voice is that of total expression. Sometimes it caresses you, sometimes it roars up a storm.

On July 9, 2013 "Ceremony" was released in North America by Other Music Recording Co., and Anna von Hausswolff played her debut US show on July 10 at Glasslands Gallery in Brooklyn. The album received strong support from National Public Radio's Bob Boilen, who said "Von Hausswolff's voice possesses the power to soar with those mighty pipes and still hold tight to delicate, personal emotions. I hope to find one album like Ceremony every year — a rare, thoughtful, inspiring record for a night on the couch or a candlelit evening — and now I've got one for 2013." She was also featured on NPR Weekend Edition Saturday, PRI's The World, WNYC Soundcheck, the New York Times, Pitchfork and more.

Ceremony was followed up by "The Miraculous" late in 2015.
Large pipe organs first started to be built in European churches in the 14th century. While much of the music that people at the time heard and played would be dedicated to the glory of God, surely nothing could have prepared them for the sound that now filled their places of worship. As the solemn timbre of the metallic pipes echoed around the stony transept, the congregation must have trembled in their pews before this new instrument of the Almighty. More than ever, the organ turned the church into a place of "mystery, magic and terror".

These are the words that Anna von Hausswolff uses to describe the undisclosed location in rural Sweden that inspired The Miraculous, a place of great natural beauty that nevertheless remains haunted by the blood-stained spectres of a brutally suppressed peasant uprising. Using the 9,000 pipe Acusticum Pipe Organ, Hausswolff has conjured an entire world into being here, forging a unity between reality and imagination that's so immense in its conception that it's initially difficult to properly take in. It's like a gigantic monument that you have to keep stepping back from in order to get any perspective on it.

The sleeve alone should clue the listener to the fact that there's nothing here as heart-stoppingly lovely as 'Mountains Crave' from 2012's Ceremony: Hausswolff appears as a faceless apparition, an erased portrait sitting in a derelict room with faded pictures of Christ and angels on the walls. The elemental vastness of the sound recalls the aesthetic of Swans, while Nico is another key reference point, one woman communing with herself and the world via a droning, medieval keyboard. But The Miraculous certainly isn't all existential gloom and despair. Instead, its sense of dread is offset throughout by a yearning to break free of mortal bonds and become immanent in nature.

'Discovery' immediately sets the tone, a foghorn blast of bass pipes suggesting that something huge is approaching in the dark. A thick wave of organ slowly seeps into every corner of the audio field, before a skirling siren call and the military drums of battles past introduce notes of tension and conflict. It breaks down to the sounds of aftermath from which a spare Morricone-esque guitar line emerges. When Hausswolff finally starts to sing, her voice is strong as she bears witness, but soon the words start to tumble out with growing urgency, and then she's chanting "Run!/Run!/Run to the sun!"

This epic opener is followed by two shorter tracks. 'The Hope Only Of Empty Men' sounds like it's being transmitted from some point in the distant past, Hausswolff's syllables twisted and tortured as they leave her mouth, while the organ pulses like a hangover. 'Pomperipossa' is an awestruck blast of ecclesiastical prog full of unnerving chord changes.

But it's the eleven minute sturm und drang of 'Come Wander With Me/Deliverance' that's the album's massive centrepiece. A slow, sepulchral organ melody is joined by the beautiful controlled tone of Hausswolff's lonely choir girl. There's a great segue into a lumbering procession of the damned which then consolidates into a hammering one chord riff over an increasingly martial beat. Hausswolff sings, "He came from the sunset / He came from the sea / He came from the shadows…" like Elizabeth Fraser on the rack, before dissolving into wordless cries of ecstasy or pain, who knows. Cue guitar solo, and then a little sit down to recover.
It's hard to imagine where to go after that, but another three short tracks pick up the album's themes. 'En Ensam Vandrare' is based on the type of brooding but meditative arpeggios that inevitably bring Philip Glass to mind, while 'An Oath' is a ballad sung against marching drums again. And then 'Evocation' is a summoning up of everything that's gone before, the density of the sound plus the inflection in Hausswolff's voice making me wonder if this is what Sunn O))) recording with Abba would sound like. There's a minute of static and feedback ascending and then disappearing into the sky, and it feels like a natural ending–

But no. 'The Miraculous' itself is an extended drone piece, a gradual layering of chords on the organ as though it's slowly waking up from a deep slumber. Hausswolff's voice drifts over the top, her faceless spirit moving through the pipes, the organ's high notes like swooning strings and brass. Final track 'Stranger' is perhaps the most 'traditional' and romantic song here, a plea for absolution with twanging guitar.

This album is a pretty astonishing piece of work. Hausswolff has pushed out into unmapped territory where post-rock, prog, doom metal, modern classical and high church music all co-exist in uneasy alliance. It's the type of album you have to commit to completely, but for those seeking a glimpse of the numinous, it's worth the effort.

March 2018 sees the release of Anna's fourth album - "Dead Magic", and was preceded by the single "The Vanishing of Elektra" and in the run up to the albums release its first track "The Truth, The Glow, The Fall" was officially released as an audio onto YouTube.



Official site: http://www.annavonhausswolff.com
Official Facebook: http://www.facebook.com/annavonhausswolff
Genre not found
Artist not found
Album not found
Search results not found
Song not found