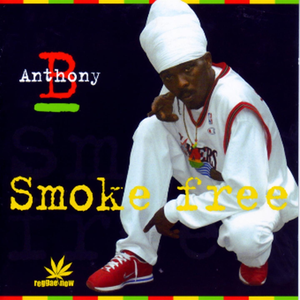 Anthony B is the stage name of Keith Blair (born March 31, 1976), a Jamaican mus…
Read Full Bio ↴
Anthony B is the stage name of Keith Blair (born March 31, 1976), a Jamaican musician.

Blair grew up in rural Clarks Town in the northwestern parish of Trelawny. His deeply religious family life (his mother was a Seventh-day Adventist and his grandmother a Revivalist) imbued him with a profound spirituality. During his youth, his favorite singers were reggae legends Bob Marley, Peter Tosh, and Bunny Wailer, musicians who strongly influenced his own style. Peter Tosh's influence can definitely be heard in Anthony B's vocal delivery and revolutionary stance.

Anthony B adopted Rastafarian beliefs as a teenager, a decision which was not well-received by his family. The stubborn and determined Anthony B refused to give up his new religion and his dreadlocks and moved to the home of his aunt and uncle in the Kingston suburb, Portmore.

While attending high school, Anthony B debuted as a deejay for the local sound system, Shaggy Hi-Power. In 1988, he befriended reggae artists such as Determine, Mega Banton, Ricky General and Terror Fabulous.

At this point in the reggae industry, singing "slack" songs about women was the popular thing to do. Anthony B did not believe in degrading women and chose to pen politically-slanted songs rather than so-called "gyal chunes." He hooked up with Little Devon the Half Pint sound-a-like singer he made his debut single "The Living is Hard" on the Wizard label in 1993. Anthony B tried many different producers but found that none of them fit his style of music. Finally, Anthony B teamed up with Richard "Bello" Bell, creating hits such as Fire Pon Rome, Raid Di Barn, Rumour, and Repentance Time. Anthony B's 1996 debut album Real Revolutionary was highly acclaimed in the reggae community. In late 1997, Anthony B released Universal Struggle which showed that Anthony B had a consistent, high-calibre talent. Anthony B has released a large number of albums since that time including 1999's Seven Seals and 2004's Untouchable which featured collaborations with artists including Wyclef Jean.

Anthony B tours extensively in Europe and North America and is known for his fiery, high-energy performances.

Anthony B is a member of the Bobo Ashanti branch of the Rastafarian movement. "Bobo Dreads", as they are known, are recognizable by their long robes and turbans. The strong Afrocentric pride and the other Rastafarian beliefs (or "overstandings" as Rastafarians prefer to call them) which Anthony B holds are reflected in his songs.

Discography

* Predator & Prey (1996, Alpha Enterprises)
* Real Revolutionary / So Many Things (1996, Greensleeves)
* Universal Struggle (1997, VP Records)
* Seven Seals (1999, VP Records)
* That's Life (2001, VP Records)
* More Love (2001, AO ! Records)
* Live On The Battlefield (2002, Jahmin' Records)
* Reggae Max (2002, Jet Star)
* Street Knowledge (2003, Nocturne)
* Judgment Time (2003, 2B1 Records)
* Smoke Free (2003, Bogalusa Records)
* Voice Of Jamaica vol. 2 (2003, Nocturne)
* Wise Man Chant (2004, Black Scorpio)
* Justice Fight (2004, Nocturne)
* Untouchable (2004, Togetherness Records)
* Power Of Creation (2004, Nocturne)
* Black Star (2005, Greensleeves)
* My Hope (2005, AL.TA.FA.AN. / Minor 7 Flat 5)
Jump to: Overall Meaning ↴ Line by Line Meaning ↴
It′s, it's, it′s, it's Serani and Bun B
When the heat is on we burn hotter than fire
People will burn up on, we burn hotter than fire
Turn my enemies to dust, burn them up with fire
Whether life or death, guess we're far from fire
Murder murder redrum - mami, I done dead them
Rude boy like Ashanti, take his motherfucking head from
His shoulders, this is Bedlam - mayhem, chaos
Competition cease and seckle already, they lost
Thinking they boss like the Triple C′ CEO
Fuck them, they would be D.O.A ASAP, you see me, ho
Me, you, and D.O.G, that′s why the fuck they ducking me
Rude boy, now deal with the fuckery, we bucking G
The ghetto red hot, the youth and the care play
Pussy and lit up match shots now in the air
Motherfucker beware 'til I retire or expire
Cyanide in them, know that we are coming with more fire
Big belly man, big belly man man
Big belly man, I′m that big belly man
Big black benz, 20% tints
100 niggas on my team, 20% friends
After four or five lines you know this organized crime
Me still buying jewels, I got on more than last time
This not a past time, this a landslide
And I'm bringing more fire, better get your hands up
Get out my beamer, you know I like my trigga finger crew
Get with a boss and maybe you could get a beamer too
Burning down the strip from Texas to Kingston
As a dime stand in line just dying to squeeze in
Ross
Who want to test this? Titty 2 necklace
Money so tall she gotta count it in Giuseppe
Balling like the ESPY′s
Drinking on that Texas
Sexting. texting, aggravated flexing
Did it for the money and the fame came with it
Connect from the island and the cane came with her
Rode through the block in a cherry colored drop
Jim Carrey, Mariah Carey, you get carried off
They got a stretcher with your name on
Shoot a nigga and I'll dash like damon
Insane in the membrane
2 Chainz, but today I got on three chainz
Overall Meaning
The song "Fire Bun" by Anthony B featuring Serani and Bun B is a powerful and explosive reggae rap that speaks on the strength and resilience of the human spirit. The lyrics convey a message of unwavering courage and determination in the face of adversity. The song asserts that when things get tough, one must rise to the occasion and burn brighter, hotter, and stronger than ever before. The opening lines feature Serani and Bun B introducing themselves, setting the stage for the lyrics to come.
In the chorus, Anthony B sings about how he and his team burn hotter than fire, turning their enemies into dust. He declares that, whether in life or death, he and his team are far from fire, meaning that they are invincible and unstoppable. The lyrics speak to the power of perseverance and the willingness to fight for what one believes in. The verses feature powerful and provocative lines, such as "murder murder redrum," "thinking they boss like the Triple C CEO, fuck them they would be D.O.A ASAP," and "Cyanide in them, know that we are coming with more fire."

Line by Line Meaning
When the heat is on we burn hotter than fire
We are unstoppable when put under pressure
People will burn up on, we burn hotter than fire
Others cannot stand up to our strength and power
Turn my enemies to dust, burn them up with fire
Our enemies will be completely destroyed by our force
Whether life or death, guess we're far from fire
We are unfazed by any potential harm, and always come out as winners
Murder murder redrum - mami, I done dead them
We will not hesitate to eliminate our enemies
Rude boy like Ashanti, take his motherfucking head from
We are ruthless and violent towards anyone who opposes us
His shoulders, this is Bedlam - mayhem, chaos
We bring destruction and chaos wherever we go
Competition cease and seckle already, they lost
Our competitors have already lost, and there is no need for further competition
Thinking they boss like the Triple C′ CEO
Our competitors are arrogant and think they are in charge
Fuck them, they would be D.O.A ASAP, you see me, ho
We have no mercy towards our enemies and will kill them swiftly
Me, you, and D.O.G, that′s why the fuck they ducking me
Our group is too powerful to be messed with, and others fear confrontation
Rude boy, now deal with the fuckery, we bucking G
We are ready to fight back against any wrongdoings committed towards us
The ghetto red hot, the youth and the care play
The youth in the ghetto are filled with anger and aggression, and are ready to fight
Pussy and lit up match shots now in the air
Gunshots are being fired, and danger is present
Motherfucker beware 'til I retire or expire
We will continue to be a threat until our dying breath
Cyanide in them, know that we are coming with more fire
We are bringing new levels of danger and aggression, and no one is safe
Big belly man, big belly man man
We are large and in charge
Big belly man, I′m that big belly man
We are the ones in power and control
Big black benz, 20% tints
Our wealth and status is represented by our luxurious car with dark tinted windows
100 niggas on my team, 20% friends
We have a vast network of people supporting us, but some may be insincere
After four or five lines you know this organized crime
Our group is strategic and well-planned
Me still buying jewels, I got on more than last time
We continue to accumulate wealth and success, never settling for less
This not a past time, this a landslide
Our power and influence is snowballing and growing stronger
And I'm bringing more fire, better get your hands up
We are preparing to bring even more danger and aggression
Get out my beamer, you know I like my trigga finger crew
We are ready to shoot and take out anyone who opposes us
Get with a boss and maybe you could get a beamer too
Joining our group and working with us may result in material benefits
Burning down the strip from Texas to Kingston
We are spreading our influence and dominance across multiple territories
As a dime stand in line just dying to squeeze in
People are eager to join our group and benefit from our power
Who want to test this? Titty 2 necklace
We are daring others to challenge us, and we are ready to defend ourselves
Money so tall she gotta count it in Giuseppe
Our wealth is so vast that we cannot even count it with normal tools
Balling like the ESPY′s
We are living a life of luxury and excess, similar to famous athletes at award shows
Drinking on that Texas
We are indulging in alcohol and living a wild lifestyle
Sexting. texting, aggravated flexing
We are engaging in violent or threatening behavior towards others, often through technology
Did it for the money and the fame came with it
We sought wealth and power, and fame was a natural byproduct of our success
Connect from the island and the cane came with her
Our power and influence comes from illegal and dangerous sources
Rode through the block in a cherry colored drop
We are displaying our wealth and power through material possessions
Jim Carrey, Mariah Carey, you get carried off
We will eliminate anyone who tries to oppose us, no matter how famous or influential they are
They got a stretcher with your name on
We are ready to cause harm to others, and have a plan in place to quickly get rid of the evidence
Shoot a nigga and I'll dash like damon
We are quick to flee the scene of a crime to avoid getting caught
Insane in the membrane
Our behavior and actions are irrational and dangerous
2 Chainz, but today I got on three chainz
We are displaying our wealth and status through material possessions, always striving for more
Writer(s): Kemar Richardo Mcgregor, Keith Anthony Blair

Contributed by Stella R. Suggest a correction in the comments below.
To comment on or correct specific content,
highlight it
Genre not found
Artist not found
Album not found
Search results not found
Song not found