Is it the strength of your feelings
Overthrowing your pain
Using you high to be reaching
And is it today that you will find your new release
And in your wake, ripple your sweet voice
(And more chune for your head tops
So watch how you speak on my name, you know?)
Yeah
I couldn't get a bill paid
You couldn't buy the real thing
I was staying up at your place
Trying to figure out the whole thing
I saw people doing things
Almost gave up on the music thing
But we all so spoiled now
More life, more everything
Must have never had your phone tapped
All that yapping on the phone shit
You must really love the road life
All that never coming home shit
Free smoke, free smoke aye!
Free smoke, free smoke aye!
Free smoke, free smoke aye!
Dom Rosé toast
Hidden Hills where I post
Iced up, my day slow
Silk pajamas when I wake though
Miraval to the face though
I drunk text J-Lo
Old number, so it bounce back
Boi 1da got the bounce back
Used to get paid for shows and
Front door money, five, ten, twenty
Hand sanitize after you count that
Me and Gibbo was about that
Eating Applebee's and Outback
Southwest, no first class
Hilton rooms, gotta double up
Writing our name on a double cup
We ain't even have a tour bus
Girls wouldn't even think of recording me
I fall asleep in sororities
I had some different priorities
Weezy had all the authority
Women I like was ignoring me
Now they like, aren't you adorable?
I know the question rhetorical
I took the team play from Oracle
Mama never used to cook much
Used to chef KD
Now me and Chef KD
Bet on shopping 20 G's
I brought the game to its knees
I make too much these days to ever say poor me
Where you at, I never see you
Free smoke, free smoke aye!
Free smoke, free smoke aye!
Free smoke, free smoke aye!
Niggas moves so waste
Please come outside the house and show yourself
So I can say it to your face
It's bound to happen man it's gotta happen now
So let's just get it out the way
Lotta niggas going bad on me
Please, one at a time
I wanna move to Dubai
So I ain't never have to kick it with none of you guys
I didn't listen to Hov on that old song
When he told me pay it no mind
I get more satisfaction outta going at your head and seeing all of you die
And I seen a lot of you die
Free smoke, free smoke aye!
Free smoke, free smoke aye!
Free smoke, free smoke aye!
Hidden hills where I post, yeah
Ye already know, yeah
I'm the troublemaker in the neighborhood
Far as troublemaking goes, yeah
House party up the road, yeah
I'm not Kid 'n Play
This kid doesn't play about the flow, yeah
Y'all keep playing with your nose, yeah
You get high and do the most, yeah
How you let the kid-fighting, ghost-writing rumors turn you to a ghost?
Oh you niggas got jokes
Free smoke, free smoke
Writer(s): Blair Keith Anthony

Contributed by Aubrey A. Suggest a correction in the comments below.
To comment on specific lyrics,
highlight them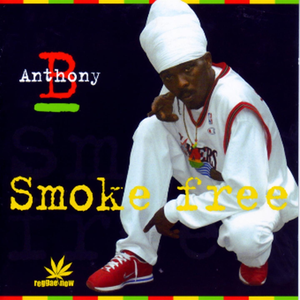 Anthony B is the stage name of Keith Blair (born March 31, 1976), a Jamaican musician.

Blair grew up in rural Clarks Town in the northwestern parish of Trelawny. His deeply religious family life (his mother was a Seventh-day Adventist and his grandmother a Revivalist) imbued him with a profound spirituality. During his youth, his favorite singers were reggae legends Bob Marley, Peter Tosh, and Bunny Wailer, musicians who strongly influenced his own style.
Read Full Bio
Anthony B is the stage name of Keith Blair (born March 31, 1976), a Jamaican musician.

Blair grew up in rural Clarks Town in the northwestern parish of Trelawny. His deeply religious family life (his mother was a Seventh-day Adventist and his grandmother a Revivalist) imbued him with a profound spirituality. During his youth, his favorite singers were reggae legends Bob Marley, Peter Tosh, and Bunny Wailer, musicians who strongly influenced his own style. Peter Tosh's influence can definitely be heard in Anthony B's vocal delivery and revolutionary stance.

Anthony B adopted Rastafarian beliefs as a teenager, a decision which was not well-received by his family. The stubborn and determined Anthony B refused to give up his new religion and his dreadlocks and moved to the home of his aunt and uncle in the Kingston suburb, Portmore.

While attending high school, Anthony B debuted as a deejay for the local sound system, Shaggy Hi-Power. In 1988, he befriended reggae artists such as Determine, Mega Banton, Ricky General and Terror Fabulous.

At this point in the reggae industry, singing "slack" songs about women was the popular thing to do. Anthony B did not believe in degrading women and chose to pen politically-slanted songs rather than so-called "gyal chunes." He hooked up with Little Devon the Half Pint sound-a-like singer he made his debut single "The Living is Hard" on the Wizard label in 1993. Anthony B tried many different producers but found that none of them fit his style of music. Finally, Anthony B teamed up with Richard "Bello" Bell, creating hits such as Fire Pon Rome, Raid Di Barn, Rumour, and Repentance Time. Anthony B's 1996 debut album Real Revolutionary was highly acclaimed in the reggae community. In late 1997, Anthony B released Universal Struggle which showed that Anthony B had a consistent, high-calibre talent. Anthony B has released a large number of albums since that time including 1999's Seven Seals and 2004's Untouchable which featured collaborations with artists including Wyclef Jean.

Anthony B tours extensively in Europe and North America and is known for his fiery, high-energy performances.

Anthony B is a member of the Bobo Ashanti branch of the Rastafarian movement. "Bobo Dreads", as they are known, are recognizable by their long robes and turbans. The strong Afrocentric pride and the other Rastafarian beliefs (or "overstandings" as Rastafarians prefer to call them) which Anthony B holds are reflected in his songs.

Discography

* Predator & Prey (1996, Alpha Enterprises)
* Real Revolutionary / So Many Things (1996, Greensleeves)
* Universal Struggle (1997, VP Records)
* Seven Seals (1999, VP Records)
* That's Life (2001, VP Records)
* More Love (2001, AO ! Records)
* Live On The Battlefield (2002, Jahmin' Records)
* Reggae Max (2002, Jet Star)
* Street Knowledge (2003, Nocturne)
* Judgment Time (2003, 2B1 Records)
* Smoke Free (2003, Bogalusa Records)
* Voice Of Jamaica vol. 2 (2003, Nocturne)
* Wise Man Chant (2004, Black Scorpio)
* Justice Fight (2004, Nocturne)
* Untouchable (2004, Togetherness Records)
* Power Of Creation (2004, Nocturne)
* Black Star (2005, Greensleeves)
* My Hope (2005, AL.TA.FA.AN. / Minor 7 Flat 5)
Genre not found
Artist not found
Album not found
Search results not found
Song not found