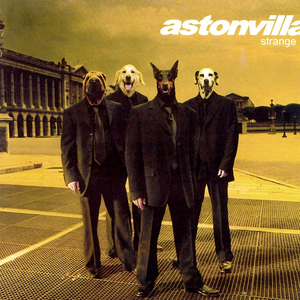 Astonvilla are a French rock musical group, called "Aston Villa" until 2002 and their album Strange.
Genre not found
Artist not found
Album not found
Search results not found
Song not found
We have lyrics for 'Prière' by these artists:



Aston Villa Elle se consume ma gitane Me refait sa guerre d'Espagne El…
Carla Bruni Comment faire les nuits que mon cœur se serre Au…
Cirrus Dejeambe djagada ambe matabawani djeambe x2 Dou gadina sini …
Gregoire A tous ces gens que je connais, Depuis 20 ans ou…
Keny Arkana Seigneur, aide mes pensées à raisonner correctement Ce mond…
Les soeurs Boulay J'ai laissé allumée Une p'tite flamme dans mon corps Pour t'…
Moi dix Mois Despair cry anata e no ayamachi wa imawashiki tsumi to ba…
Nana Mouskouri Une prière pour le monde Un crédo pour l'humanité Que les en…
Pierre-Nicolas Par le petit garçon qui meurt près de sa mère Tandis…



We have lyrics for these tracks by Astonvilla:



Croiser le fer Mélodies acides en faction, qui Rongent le silence autour d…
Italy Elle dit qu'elle veut se pendre Moi je lui dis d'attendre …
Ma Blonde C'est décidé après Noël j'arrête Dans le mois qui va suivre…
Raisonne Je suis tellement jeune et belle, Avec les cheveux longs T…
Regarde-Moi Tous les matins j'suis le même J'ai une sale tête au…
Rockmusic Harvest Revolver If you want blood you've got it Grace O…
Tête de lune Je suis un homme à tête de lune Ca fait des…
Un Homme Bien Pour quelle Barbie, tu risques? Est-ce la femme de ta vie? …

The lyrics can frequently be found in the comments below, by filtering for lyric videos or browsing the comments in the different videos below.