ea dem!
Astro Lyrics
ea dem andemos todos juntos los amigos
somos lolos
somos monos
ea dem andemos todos juntos los amigos
bajemos todos rodando fluor neon pop singer
somos lolos
somos monos
ea dem andemos todos juntos los amigos
bajemos todos rodando fluor neon pop singer
teleférico explosivo las chicas los tios
bajemos todos rodando todos los amigos
Contributed by Jake V. Suggest a correction in the comments below.
To comment on specific lyrics,
highlight them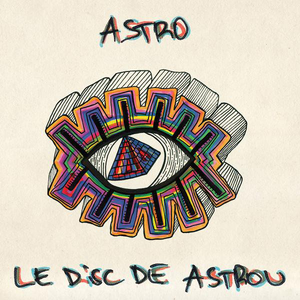 There are at least 4 artists named Astro:

1. Astro (Korean: 아스트로) is a South Korean boy band formed by Fantagio that debuted in 2016. The group is composed of six members: MJ, Jinjin, Cha Eun-woo, Moon Bin, Rocky and Yoon San-ha. They debuted with the single "Hide & Seek" from their debut EP Spring Up, and were subsequently named by Billboard as one of the best new K-pop groups of 2016.

Their second extended play Summer Vibes was released on July 1 2016 with the title track "Breathless", with a music video featuring former I.
Read Full Bio
There are at least 4 artists named Astro:

1. Astro (Korean: 아스트로) is a South Korean boy band formed by Fantagio that debuted in 2016. The group is composed of six members: MJ, Jinjin, Cha Eun-woo, Moon Bin, Rocky and Yoon San-ha. They debuted with the single "Hide & Seek" from their debut EP Spring Up, and were subsequently named by Billboard as one of the best new K-pop groups of 2016.

Their second extended play Summer Vibes was released on July 1 2016 with the title track "Breathless", with a music video featuring former I.O.I member and current Weki Meki labelmate Choi Yoo-jung (singer). The album peaked at #6 on the Billboard World Albums Chart and #21 on the Billboard World Digital Songs Chart.
Astro's third extended play Autumn Story, was released on November 10. The music video features labelmate Sei of Weki Meki.

2017: Winter Dream, Dream Part.01, and Dream Part.02
On February 22, Astro released Winter Dream, featuring title track "Should Have Held On (Again)". On May 29, Astro released their fourth extended play Dream Part.01, featuring title track "Baby". The group held their first tour, titled "The 1st ASTROAD", from July 15 – August 29, with dates in Seoul, Osaka, and Tokyo.

On November 1, Astro released their fifth extended play Dream Part.02 featuring the title track "Crazy Sexy Cool". On January 10, 2018, the group released a limited edition of their album Dream Part.02 'Wish' version which sold out all 10,000 copies in pre-orders alone.

2018: Global fanmeeting tour, Rise Up, and group hiatus
On July 24, Astro released Rise Up featuring title track "Always You". The album was not promoted on music programs due to internal issues at their label, Fantagio. Despite not being able to promote in their home country the group toured cities such as Nagoya, Osaka, and Tokyo in their "ASTROAD II in Japan" tour throughout the month of August, 2018.

2019: All Night, Venus, Blue Flame, and Moon Bin's hiatus
On January 16, they released their first full-length album, the first album release in general following their 8-month period hiatus, All Light. To further promote their first full-length album the group announced "The 2nd ASTROAD Tour", which included cities across Asia and North America. In January the label Fantagio announced four US shows following their 2nd Tapei Tour, to conclude with further tour dates in Asia. On January 29, Astro gained their first music show award during promotions for their release "All Night" on the SBS MTV music program The Show.

On April 3, Astro released their Japan debut EP, Venus featuring three original Japanese tracks along with three Japanese versions of their Korean singles "Baby", "Always You", and "All Night". The album garnered a successful debut, debuting #2 on the daily album chart of Japan's largest music site Oricon.

On November 12, Fantagio Music announced that Moon Bin would be going on a hiatus to recover from health issues and focus on his treatment. On November 20, Astro released their sixth extended play Blue Flame.

Moon Bin focused on recovery from mental health concerns, allowing him to take a break from group promotions as parts were re-distributed temporarily to other members. Despite this, he participated in the album and appeared in the music video for Blue Flame.

2020: One&Only, Gateway, "No, I Don't", and first sub-unit
On March 13, Astro released special single album One&Only for their 4th anniversary debut. On May 4, Astro released their seventh extended play Gateway, promoting the song "Knock". On May 13, 2020, they received an award from the Korean music show, "Show Champion", for the song "Knock", marking the group's second win. On June 28, Astro held an online "Ontact" concert '2020 ASTRO Live on WWW.'; to communicate with fans in a new way. On June 28, Astro released digital single "No, I Don't" and they performed it for the 1st time at the "2020 ASTRO Live on WWW.";

On August 14, Fantagio confirmed that Moon Bin and Yoon San-ha would form Astro's first sub-unit and recording for the unit's first album has already been completed. On September 14, 2020, Astro Moonbin & Sanha released their first extended play, titled Bad Idea. They received an award from the Korean music show "The Show" on September 22, 2020 marking their first award as a sub-unit and third win as Astro. They also set the record of fastest sub unit to receive first win on music show, which is 8 days.

On December 31, Astro released a special digital single "We Still (Be With U)" as a special gift to their fans. "We Still (Be With U)" is a new arrangement of 'We Still' from Gateway to match the winter atmosphere, contains a warmer & emotional. feeling.

2021–present: All Yours
On April 5, Astro released their second full-length album All Yours, and its title track "One". On April 13th, ASTRO Takes 1st Win For "ONE" On "The Show". On April 14th, ASTRO has won their second music show trophy for "ONE" on "Show Champion". They got 3 awards in a row and finally on April 15, they took their M Countdown first ever win since debut, and they took their 3rd win for the song "One".

2. Astro is a chilean indie-eclectric-electronic band, first formed in 2008. Astro released its first EP Le Disc de Astrou in 2009, the quartet released its first full-length album, Astro in 2011.

3. ASTRO is Hiroshi Hasegawa's solo 'space-noise' project. Hasegawa is best known as a founding member of Japanese noise legends C.C.C.C. (also Astromero, Astral Travelling Unity, Senssurround Orchestra, YBO²). He has begun his solo unit ASTRO with analog synthesizers in 1993 as well as playing in C.C.C.C. Though his solo focuses on music that stems from a similarly analogue mindset, conjuring feverish dreamscapes from primitive oscillators, ring modulators and field recordings. In this instance, Hasegawa's endeavours seem to marry Japanese harsh noise convention with more psychedelically charged sounds, throwing together a blistering arsenal of noise signals with Acid Mothers Temple-style far-out-ness.

4. Astro is a lofi recording project based out of New Orleans, LA. AKA Astronomical. http://thisisastro.bandcamp.com
Genre not found
Artist not found
Album not found
Search results not found
Song not found