ea dem!
Astro Lyrics
ea dem andemos todos juntos los amigos
somos lolos
somos monos
ea dem andemos todos juntos los amigos
bajemos todos rodando fluor neon pop singer
somos lolos
somos monos
ea dem andemos todos juntos los amigos
bajemos todos rodando fluor neon pop singer
teleférico explosivo las chicas los tios
bajemos todos rodando todos los amigos
Contributed by Jake V. Suggest a correction in the comments below.
To comment on specific lyrics,
highlight them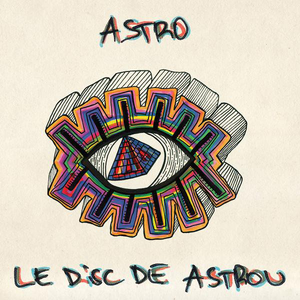 There is more than one artist with the name Astro.

1. ASTRO (아스트로) is a South Korean boy band formed by Fantagio in 2015. The group is composed of six members: MJ, Jin Jin, Cha Eun-woo, Moon Bin, Rocky, and Yoon San-ha. Their debut mini-album Spring Up released on February 23, 2016.

2. Astro is a chilean indie-eclectric-electronic band, first formed in 2008. Astro released its first EP Le Disc de Astrou in 2009, the quartet released its first full-length album, Astro in 2011.
Read Full Bio
There is more than one artist with the name Astro.

1. ASTRO (아스트로) is a South Korean boy band formed by Fantagio in 2015. The group is composed of six members: MJ, Jin Jin, Cha Eun-woo, Moon Bin, Rocky, and Yoon San-ha. Their debut mini-album Spring Up released on February 23, 2016.

2. Astro is a chilean indie-eclectric-electronic band, first formed in 2008. Astro released its first EP Le Disc de Astrou in 2009, the quartet released its first full-length album, Astro in 2011.

3. ASTRO is Hiroshi Hasegawa's solo 'space-noise' project. Hasegawa is best known as a founding member of Japanese noise legends C.C.C.C. (also Astromero, Astral Travelling Unity, Senssurround Orchestra, YBO²). He has begun his solo unit ASTRO with analog synthesizers in 1993 as well as playing in C.C.C.C. Though his solo focuses on music that stems from a similarly analogue mindset, conjuring feverish dreamscapes from primitive oscillators, ring modulators and field recordings. In this instance, Hasegawa's endeavours seem to marry Japanese harsh noise convention with more psychedelically charged sounds, throwing together a blistering arsenal of noise signals with Acid Mothers Temple-style far-out-ness.

- Astro myspace
- Hasegawa official site (containing info on his many different projects)

4. Brian Bradley, known by his stage name Astro, contestant in first series of the American X Factor in 2011. From Brownsville, Brooklyn, New York where he currently lives. He impressed the judges at his audition in Newark, New Jersey by performing his original composition "Stop Looking At My Momz".
http://www.theastronomicalkid.com/

5. Astro is a band born in mid/late 2006 from Perth Australia. They are focused on creating an atmosphere and connection with the listener through their songs. They have a pop/rock vibe filled with warm melodies and thought provoking lyrics.

www.astrotheband.com
www.myspace.com/astrotheband

6. Astro is a Finnish band. Band's first single is Kaupunki.

7. Astro is a rapper from Oxnard, CA http://www.myspace.com/astroox93030

8. Astro is an indie-electronic band (currently consisting of 1), it's first album composition named "Projects" is still in work, the latest demos are Space Travel 101 & Space Travel 101 II

9. Astro is a new Korean R&B group formed in early August, 2009, consisting of 1 male vocal, 1 female vocal, and 2 rappers.

10. Astro is a lofi recording project based out of New Orleans, LA. AKA Astronomical. http://thisisastro.bandcamp.com
Genre not found
Artist not found
Album not found
Search results not found
Song not found