Jessica, why do you always make it so hard
You know I'm kidding but sometimes,
I feel like you're all I've got
Someone comes and tells you stop
I just won't ignore your calls
We sit down, I can't express these thoughts without mistakes.
No one can make you lose your faith,
Except for someone who you love
And I still want to leave my mark
Show you that I fit the part
Remember when we talked all night
And it made you laugh
And these things don't have to last
If your bills stretch
Jessica, I'll try my best not to make this hard
I know I took this way too far
And I can't tell when somethings real.
Nobody tells me how they feel
It's always right beneath my nose
And if that's just the way it goes
Someone won't be there when you fall
Contributed by Arianna N. Suggest a correction in the comments below.
To comment on specific lyrics,
highlight them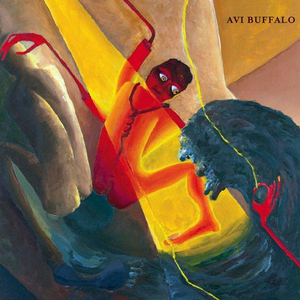 Avi Buffalo was an alternative rock band from Long Beach, California, headed by songwriter/guitarist Avigdor Zahner-Isenberg. The band signed to Sub Pop Records in late 2009 and released their self-titled debut on April 27th, 2010. On 27 January 2015, Zahner-Isenberg announced via Facebook that he was ceasing the band.

Zahner-Isenberg began writing and recording songs at home on his computer during his 10th grade year in high school, and debuted a full electric band at the beginning of his junior year.
Read Full Bio
Avi Buffalo was an alternative rock band from Long Beach, California, headed by songwriter/guitarist Avigdor Zahner-Isenberg. The band signed to Sub Pop Records in late 2009 and released their self-titled debut on April 27th, 2010. On 27 January 2015, Zahner-Isenberg announced via Facebook that he was ceasing the band.

Zahner-Isenberg began writing and recording songs at home on his computer during his 10th grade year in high school, and debuted a full electric band at the beginning of his junior year. The group played a number of local shows in Long Beach before being asked to play in Los Angeles. A year later Zahner-Isenberg began recording songs with Aaron Embry, and these recordings began to form parts of the band's first record.

In 2011 Zahner-Isenberg recorded two songs at home in Long Beach and released another single on Sub Pop titled "How Come/Good I'm Wishing", the band toured in the summer and then came home to write and record towards a second album.

Avi Buffalo's music was a mash-up of many genres, with heavy guitar influence and lyrical ambiguity.


Avi Buffalo On Facebook
http://www.avibuffalomusic.com/
Genre not found
Artist not found
Album not found
Search results not found
Song not found