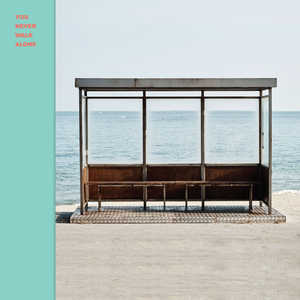 BTS (Korean: 방탄소년단; RR: Bangtan Sonyeondan), also known as the Ba…
Read Full Bio ↴
BTS (Korean: 방탄소년단; RR: Bangtan Sonyeondan), also known as the Bangtan Boys, is a seven-member South Korean boy band formed in Seoul in 2013. The septet co-writes and produces much of their output. Originally a hip hop group, their musical style has evolved to include a wide range of genres. Their lyrics, often focused on personal and social commentary, touch on the themes of mental health, troubles of school-age youth, loss, the journey towards loving oneself, and individualism. Their work features references to literature and psychological concepts and includes an alternative universe storyline. Popular for their live performances, the group have staged several world tours.

The group initially formed as teenagers under Big Hit Entertainment and released their debut single album, 2 Cool 4 Skool (2013). Subsequent work such as their first U.S. Billboard 200 entries The Most Beautiful Moment in Life, Part 2 (2015), The Most Beautiful Moment in Life: Young Forever (2016), and Wings (2016) helped establish BTS' reputation as a socially conscious group. Wings became BTS' first album to sell one million copies in South Korea. By 2017, BTS crossed into the international music market, leading the Korean Wave into the United States and breaking numerous sales records, becoming the first Korean group to receive a certification by the Recording Industry Association of America (RIAA) with their single "Mic Drop". The band is the first Korean act to top the U.S. Billboard 200 with their studio album Love Yourself: Tear (2018) and have since hit the top of the U.S. charts with their albums Love Yourself: Answer (2018) and Map of the Soul: Persona (2019), making BTS the first group since The Beatles to earn three number one albums in less than a year, and the fastest to earn three number one albums since The Monkees in 1967. Love Yourself: Answer also broke South Korea's Gaon Album Chart's all-time monthly record previously set by Love Yourself: Tear and became the first Korean album certified Gold in the United States.

According to Gaon Music Chart, BTS has sold fifteen million albums domestically and is the best-selling artist to debut in the 2010s. They hold the best-selling album in Korean history with Map of the Soul: Persona. BTS were the second best-selling artists of 2018 worldwide according to the IFPI's Global Artist Chart, as well as the only non-English speaking artist to enter the chart. The group has won Top Social Artist three years in a row and Top Duo/Group at the 26th Billboard Music Awards. Featured on Time's international cover as "Next Generation Leaders", BTS has appeared in the magazine's 25 most influential people on the internet (2017–2019) and Time's 100 most influential people in the world (2019), with the outlet giving them the nickname 'Princes of Pop'. Forbes Korea named BTS the most influential celebrities of Korea in 2018, and BTS ranked 43rd in the Forbes Celebrity 100 (2019) as one of the world's top-earning celebrities. During their 2019 Love Yourself World Tour, BTS became the first Asian artist ever to headline and sell out Wembley Stadium and broke the record for the single highest-grossing engagement in Rose Bowl Stadium history. BTS are worth more than $4.65 billion to South Korea's economy each year, attracting one in every 13 foreign tourists that visit the country, and are cited as one of the key acts boosting global music sales to $19 billion in 2018, a figure not seen since 2006 after digital purchases gained momentum.

Following the establishment of their Love Myself anti-violence campaign in partnership with UNICEF, BTS addressed the United Nations 73rd General Assembly and became the youngest ever recipients of the Order of Cultural Merit from the President of South Korea due to their contributions in spreading Korean culture and language.
2! 3!
BTS Lyrics
Jump to: Overall Meaning ↴ Line by Line Meaning ↴
Been trying to tell you this
I was supposed to tell you this
This is all for you
꽃길만 걷자
그런 말은 난 못해
좋은 것만 보자
그런 말도 난 못해
이제 좋은 일만 있을 거란 말
더는 아프지도 않을 거란 말
그런 말 난 못해
그런 거짓말 못해
너넨 아이돌이니까 안 들어도 구리겠네
너네 가사 맘에 안 들어 안 봐도 비디오네
너넨 힘 없으니
구린 짓 분명히 했을텐데
너네 하는 짓들 보니 조금 있음 망하겠네
(Thank you so much) 니들의 자격지심
덕분에 고딩 때도
못한 증명 해냈으니
박수 짝짝 그래 계속 쭉 해라 쭉
우린 우리끼리 행복할게 good yeah I'm good
괜찮아 자 하나 둘 셋 하면 잊어
슬픈 기억 모두 지워
내 손을 잡고 웃어
괜찮아 자 하나 둘 셋 하면 잊어
슬픈 기억 모두 지워
서로 손을 잡고 웃어
그래도 좋은 날이 앞으로 많기를
내 말을 믿는다면 하나 둘 셋
믿는다면 하나 둘 셋
그래도 좋은 날이 훨씬 더 많기를
내 말을 믿는다면 하나 둘 셋
믿는다면 하나 둘 셋
하나 둘 셋
하면 모든 것이 바뀌길
더 좋은 날을 위해
우리가 함께이기에
무대 뒤 그림자 속의 나, 어둠 속의 나
아픔까지 다 보여주긴 싫었지만
나 아직 너무 서툴렀기에
웃게만 해주고 싶었는데
잘 하고 싶었는데
(So thanks) 이런 날 믿어줘서
이 눈물과 상처들을 감당해줘서
(So thanks) 나의 빛이 돼줘서
화양연화의 그 꽃이 돼줘서
괜찮아 자 하나 둘 셋 하면 잊어
슬픈 기억 모두 지워
내 손을 잡고 웃어
괜찮아 자 하나 둘 셋 하면 잊어
슬픈 기억 모두 지워
서로 손을 잡고 웃어
그래도 좋은 날이 앞으로 많기를
내 말을 믿는다면 하나 둘 셋
믿는다면 하나 둘 셋
그래도 좋은 날이 훨씬 더 많기를
내 말을 믿는다면 하나 둘 셋
믿는다면 하나 둘 셋
믿는다면 하나 둘 셋
믿는다면 하나 둘 셋
믿는다면 하나 둘 셋
믿는다면 둘 셋 say!
괜찮아 자 하나 둘 셋 하면 잊어
슬픈 기억 모두 지워
내 손을 잡고 웃어
괜찮아 자 하나 둘 셋 하면 잊어
슬픈 기억 모두 지워
서로 손을 잡고 웃어
그래도 좋은 날이 앞으로 많기를
내 말을 믿는다면 하나 둘 셋
믿는다면 하나 둘 셋
그래도 좋은 날이 훨씬 더 많기를
내 말을 믿는다면 하나 둘 셋
믿는다면 하나 둘 셋
괜찮아 자 하나 둘 셋 하면 잊어
슬픈 기억 모두 지워
내 손을 잡고 웃어
괜찮아 자 하나 둘 셋 하면 잊어
슬픈 기억 모두 지워
서로 손을 잡고 웃어
Overall Meaning
The lyrics of BTS's song 2! 3! are a message of hope, encouragement, and gratitude to their fans. The song begins with the members expressing their inability to say certain things such as "let's walk on a flower road" and "let's only see good things" because they have been struggling with their own pain and doubts. They acknowledge that their fans, who are listening to their music, may not like what they have to say or they may find it uninteresting. Nevertheless, they thank their fans for supporting them and helping them to overcome their difficulties. They express their desire to be happy and assure their fans that good days are yet to come.
In the chorus, they tell their fans to forget their sad memories and hold hands with them to smile again. They sing about their hope in the future and ask their fans to trust them. They also emphasize the importance of banding together and working towards a brighter future as a team. The song concludes with the members asking their fans to continue to trust them and to believe that there are better days ahead.
Overall, the lyrics of 2! 3! illustrate the bond between BTS and their fans. The members are grateful for their fans' support and they acknowledge that it has helped them overcome their own struggles. Through the song, they encourage their fans to stay positive and hopeful despite any obstacles they may face.

Line by Line Meaning
Been trying to tell you this
I have been trying to express this to you
I was supposed to tell you this
It was my responsibility to tell you this
This is all for you
This is dedicated to you
Let's only walk on flower roads
Let's only experience good things in life
I am not capable of saying such things
I am not skilled enough to use such positive language
Let's only see good things
Let's focus on the positives in life
I cannot say that only good things will happen from now on
I cannot make promises about the future
I cannot even say that there will be no more pain
I cannot guarantee a completely pain-free life
I cannot say such things
I cannot lie about the future
I cannot tell lies like that
I cannot deceive others with false promises
Since you are an idol, even if I don't listen, it will probably be bad
As famous individuals, their actions will be scrutinized, and they will receive backlash even if one does not listen to their music
Even if I don't like your lyrics, there's still the video
Even if one dislikes the song's lyrics, the music video can still be visually enjoyable
Since you have no power
Since you have no control over certain situations
You must have done something awful
They must have made a mistake in the past to be receiving negative feedback
Looking at the things you do, you will probably fail soon
Based on their actions, it seems like they may face failure in the future
Thank you so much for your inferiority complex
Thank you for providing us with motivation to succeed
Because of your complex
Due to the insecurities that others projected on us
We were able to prove ourselves even in high school
We were able to succeed and make a name for ourselves even in our youth
Clap clap, keep going
Keep working hard, and we will continue to support you
We will be happy together, good yeah I'm good
We will experience joy together, and I am content
It's okay, if we count to one two three, we can forget
We can forget our sorrows by counting together
Erase all sad memories
Eliminate negative experiences from our minds
Hold my hand and smile
Let us support each other and share happy moments
Hold each other's hands and smile
Let all of us come together and support each other
Still, I hope there will be many good days ahead
I have hope for a brighter future
If you believe in my words, count one two three
If you have faith in what I am saying, let us count together
If you believe, count one two three
If you have trust in our abilities, let us count together
Still, I hope there will be many more good days than bad ones
I have optimism for a more prosperous future
Count one two three
Let's count together and bring positivity into our lives
Because if we say one two three, everything changes
If we come together, we can create a more positive environment
For even better days
In order to achieve an even brighter future
Because we are doing it together
Because we will collaborate and support each other on our journey
Me in the shadows behind the stage, me in the darkness
The version of myself behind the scenes and out of the spotlight
I didn't want to reveal even my pain
I did not want to show my vulnerabilities and negative experiences to others
But because I was too inexperienced
Because I was not yet skilled or confident enough
I just wanted to make you smile
My goal was to bring joy and happiness to those around me
I wanted to do well
I had aspirations for success and improvement
So thank you for believing in me
Thank you for instilling faith in my abilities
For supporting me through these tears and scars
For supporting me through difficult times and experiences
So thank you for being my light
Thank you for brightening my life with your presence
For becoming the flower in the most beautiful moment in life
For becoming a source of beauty and inspiration in my life
If you believe, say two three!
If you have faith, let's say it together and manifest that energy into the world
Lyrics © Sony/ATV Music Publishing LLC
Written by: Do Hyeong Kwon, Ho Seok Jeong, Ho Weon Kang, Nam Jun Kim, Si Hyuk Bang, Yun Ki Min

Lyrics Licensed & Provided by LyricFind
To comment on or correct specific content,
highlight it
Genre not found
Artist not found
Album not found
Search results not found
Song not found