Heartbeat
BTS Lyrics
It leaves me feeling seasick baby
꿈같은 현실 깊이 갇혔나 봐
It spins me round and drives me crazy
한낮에 뜬 달 같은 나인가 봐
만약 나 혼자였다면 혹시 널 몰랐다면
포기했을지 몰라 lost at sea
But my heart's still on fire with a burning desire
다시 널 찾을 거야 운명처럼
I wish that you would love (love) me (me)
어제처럼 다시 이 손 놓지 말고
And every time my heart (heart) beats (beats)
발 맞춰봐 다시 더는 헤매이지 않도록
운명을 느껴 널 널
운명을 느껴 날 날 날
When you hear my heartbeat baby
You gave me a new life, you gave me a new birth
I feel you're heartbeat away
I been losin' my mind, I been cravin' my shine
I know me before you was a ready-made me
But you designate me and you did resume me
I've been calling your name in this whole universe
(Now I need no space) I got universe, done
널 만난 건 이 우주가 빚어낸 한편의 드라마 같아
수많았던 헤매임 끝이 보이지가 않던 방황
그 미로 속에서 나를 이끌어준 너
너는 나의 빛이자 나의 구원
이 비도 그쳐가 이젠 네 손을 놓지 않을래
I wish that you would love (love) me (me)
어제처럼 다시 이 손 놓지 말고
And every time my heart (heart) beats (beats)
발 맞춰봐 다시 더는 헤매이지 않도록
운명을 느껴 널 널
운명을 느껴 날 날 날
운명을 느껴 널 널
운명을 느껴 날 날 나 나 날
My heart's on fire for your love
Oh my heart's on fire for your love
I wish that you would love (love) me (me)
어제처럼 다시 이 손 놓지 말고
And every time my heart (heart) beats (beats)
발 맞춰봐 다시 더는 헤매이지 않도록
운명을 느껴 널 널
운명을 느껴 날 날 날
운명을 느껴 널 널
운명을 느껴 날 날 날
Lyrics © DistroKid, Sony/ATV Music Publishing LLC
Written by: Coyle Girelli, Dong Hyuk Shin, Hoseok Jeong, Hyun Lee, Jordan Young, Namjun Kim, Si Hyuk Bang

Lyrics Licensed & Provided by LyricFind
To comment on specific lyrics,
highlight them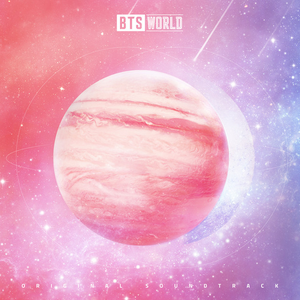 Heartbeat (BTS World Original Soundtrack)
Heartbeat is the title track off the soundtrack album BTS World (Original Soundtrack). It was released on June 28, 2019. It is produced by Jordan "DJ Swivel" Young (DJ Swivel, Coyle Girelli, Supreme Boi, "hitman" Bang, RM, Lee Hyun)

The music video follows the theme of the mobile game BTS WORLD's content "another story," illustrating a story about the seven members where they live ordinary lives and live out their own dreams in a parallel universe.
Genre not found
Artist not found
Album not found
Search results not found
Song not found