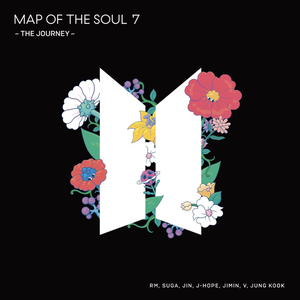 BTS (Korean: 방탄소년단; RR: Bangtan Sonyeondan), also known as the Ba…
Read Full Bio ↴
BTS (Korean: 방탄소년단; RR: Bangtan Sonyeondan), also known as the Bangtan Boys, is a seven-member South Korean boy band formed in Seoul in 2013. The septet co-writes and produces much of their output. Originally a hip hop group, their musical style has evolved to include a wide range of genres. Their lyrics, often focused on personal and social commentary, touch on the themes of mental health, troubles of school-age youth, loss, the journey towards loving oneself, and individualism. Their work features references to literature and psychological concepts and includes an alternative universe storyline. Popular for their live performances, the group have staged several world tours.

The group initially formed as teenagers under Big Hit Entertainment and released their debut single album, 2 Cool 4 Skool (2013). Subsequent work such as their first U.S. Billboard 200 entries The Most Beautiful Moment in Life, Part 2 (2015), The Most Beautiful Moment in Life: Young Forever (2016), and Wings (2016) helped establish BTS' reputation as a socially conscious group. Wings became BTS' first album to sell one million copies in South Korea. By 2017, BTS crossed into the international music market, leading the Korean Wave into the United States and breaking numerous sales records, becoming the first Korean group to receive a certification by the Recording Industry Association of America (RIAA) with their single "Mic Drop". The band is the first Korean act to top the U.S. Billboard 200 with their studio album Love Yourself: Tear (2018) and have since hit the top of the U.S. charts with their albums Love Yourself: Answer (2018) and Map of the Soul: Persona (2019), making BTS the first group since The Beatles to earn three number one albums in less than a year, and the fastest to earn three number one albums since The Monkees in 1967. Love Yourself: Answer also broke South Korea's Gaon Album Chart's all-time monthly record previously set by Love Yourself: Tear and became the first Korean album certified Gold in the United States.

According to Gaon Music Chart, BTS has sold fifteen million albums domestically and is the best-selling artist to debut in the 2010s. They hold the best-selling album in Korean history with Map of the Soul: Persona. BTS were the second best-selling artists of 2018 worldwide according to the IFPI's Global Artist Chart, as well as the only non-English speaking artist to enter the chart. The group has won Top Social Artist three years in a row and Top Duo/Group at the 26th Billboard Music Awards. Featured on Time's international cover as "Next Generation Leaders", BTS has appeared in the magazine's 25 most influential people on the internet (2017–2019) and Time's 100 most influential people in the world (2019), with the outlet giving them the nickname 'Princes of Pop'. Forbes Korea named BTS the most influential celebrities of Korea in 2018, and BTS ranked 43rd in the Forbes Celebrity 100 (2019) as one of the world's top-earning celebrities. During their 2019 Love Yourself World Tour, BTS became the first Asian artist ever to headline and sell out Wembley Stadium and broke the record for the single highest-grossing engagement in Rose Bowl Stadium history. BTS are worth more than $4.65 billion to South Korea's economy each year, attracting one in every 13 foreign tourists that visit the country, and are cited as one of the key acts boosting global music sales to $19 billion in 2018, a figure not seen since 2006 after digital purchases gained momentum.

Following the establishment of their Love Myself anti-violence campaign in partnership with UNICEF, BTS addressed the United Nations 73rd General Assembly and became the youngest ever recipients of the Order of Cultural Merit from the President of South Korea due to their contributions in spreading Korean culture and language.
Lights
BTS Lyrics
Jump to: Overall Meaning ↴ Line by Line Meaning ↴
電話や LINE を返せない日曜
何も手につけれないよ
たまにだけど嫌になるよ
今が少し怖くなるんだ
でも誰かを救える気もするんだ
君の声は聞こえてる
喧騒の中で時が止まる
君と音で繋がる whoa
目を閉じてみれば
暗闇の中で your light, whoa
照らしてくれるから
恐れず歩める you and I, whoa
You're my light, you're my light
いつだって 僕の心に差し込む
You're my light, you're my light
どんなに 離れていても届いてる
痛みを知った天使達
傷だらけの翼で飛ぶ through the night
Every time I'm thinking about love
Every time I'm thinking about love, eh
明るいだけの曲は聴きたくはない
孤独と向き合い 今を彩りたい
何かを失い何かを得て 今日も何か求めてる
そう変わること信じてるんだ
誰だって完璧じゃない
この瞬間さえも意味がある
そして音で繋がる whoa
目を閉じてみれば
暗闇の中で my light, whoa
照らしてあげるから
恐れず歩もう you and I, whoa
I'm your light, I'm your light
いつだって 君の心に差し込む
I'm your light, I'm your light
どんなに 離れていても届ける
Ooh-ooh
Ooh-ooh
Ooh-ooh, ooh
眠れない夜なんて (夜なんて) あり得ないと思ってた (思ってた)
でも嘘じゃないみたいだ (ないみたいだ)
そしてまた get stronger
愛って何だろう? 答えがもしそこにあるなら
すぐ知りたい
I'm breaking down そんな中 光が見える
どんな辛い夜さえも朝は来る (huh)
乗り越えるんだ未来さえも もう止まらないよ
幸せの価値なんて 自分で決めてしまえばいいんじゃない
そしてまた今日も grow up
でも弱さを見せる時もある
ありのままでいいのさ
もう自分に嘘はつかないで
全て音で繋がる whoa
目を閉じてみれば
暗闇の中で your light, whoa
照らしてくれるから
恐れず歩める you and I, whoa
You're my light (you're my light)
You're my light (you're my light)
いつだって 僕の心に差し込む
You're my light (you're my light)
You're my light (you're my light)
どんなに 離れていても届いてる
Oh-whoa-whoa, oh, oh-whoa
(Ooh, ooh-ooh)
離れていても届いてる
Overall Meaning
The lyrics of BTS's song "Lights" talks about how the singer often feels overwhelmed and haunted by their duties and daily routines. They become scared and can't even bring themselves to respond to messages or phone calls, and they feel incredibly alone in their struggles. However, they believe that they can save and help others, and they take comfort in the sound of someone's voice, with whom they can form an emotional connection. This person acts like their guiding light, showing them the way through darkness and allowing them to feel less fearful.
The song's chorus repeats the line "You're my light", which serves as a reminder of the power of connection and the importance of having someone who offers a source of light in dark times. The singer reflects on love and what it means to them, as well as the value of happiness, suggesting that it is up to the individual to determine what it means and how to attain it, even if it can be a difficult journey at times. The song ends with the acknowledgment that everyone has moments of weakness, but ultimately, everything is connected through sound and music, with a final reminder that the light never fades, even if physically distant.

Line by Line Meaning
電話や LINE を返せない日曜
On Sundays, sometimes I cannot respond to texts or calls
何も手につけれないよ
I cannot do anything
たまにだけど嫌になるよ
Sometimes I feel really down
今が少し怖くなるんだ
I feel a bit scared now
でも誰かを救える気もするんだ
But I feel like I can help somebody
君の声は聞こえてる
I can hear your voice
喧騒の中で時が止まる
Time stands still amidst the noise
君と音で繋がる whoa
We are connected through sound, whoa
目を閉じてみれば
If I close my eyes
暗闇の中で your light, whoa
In the darkness, your light, whoa
照らしてくれるから
Because you shine on me
恐れず歩める you and I, whoa
You and I can walk without fear, whoa
You're my light, you're my light
You are my light
いつだって 僕の心に差し込む
You always shine in my heart
どんなに 離れていても届いてる
No matter how far apart we are, your light reaches me
痛みを知った天使達
Angels who know pain
傷だらけの翼で飛ぶ through the night
Fly through the night with wounded wings
Every time I'm thinking about love
Every time I think about love
明るいだけの曲は聴きたくはない
I don't want to listen to songs that are only bright
孤独と向き合い 今を彩りたい
I want to face my loneliness and color my life
何かを失い何かを得て 今日も何か求めてる
I've lost something and gained something, and today I am still searching for something
そう変わること信じてるんだ
I believe in changing things
誰だって完璧じゃない
There's no one who is perfect
この瞬間さえも意味がある
Even this moment has a meaning
そして音で繋がる whoa
And we are connected through sound, whoa
目を閉じてみれば
If I close my eyes
暗闇の中で my light, whoa
In the darkness, my light, whoa
照らしてあげるから
I will shine for you
恐れず歩もう you and I, whoa
You and I will walk without fear, whoa
I'm your light, I'm your light
I am your light
いつだって 君の心に差し込む
I always shine in your heart
どんなに 離れていても届ける
No matter how far apart we are, I will reach you
眠れない夜なんて (夜なんて) あり得ないと思ってた (思ってた)
I used to think that there would be no such thing as sleepless nights
でも嘘じゃないみたいだ (ないみたいだ)
But it seems like it's not a lie
そしてまた get stronger
And we get stronger again
愛って何だろう? 答えがもしそこにあるなら
What is love? If the answer is there,
すぐ知りたい
I want to know right away
I'm breaking down そんな中 光が見える
I'm breaking down, but in the midst of it, I can see light
どんな辛い夜さえも朝は来る
Even the toughest nights will eventually turn into morning
乗り越えるんだ未来さえも もう止まらないよ
We'll overcome everything, the future won't stop anymore
幸せの価値なんて 自分で決めてしまえばいいんじゃない
If you just decide the value of happiness for yourself
そしてまた今日も grow up
And again today, grow up
でも弱さを見せる時もある
But there are times when we show our weaknesses
ありのままでいいのさ
It's okay to be ourselves
もう自分に嘘はつかないで
We won't lie to ourselves anymore
全て音で繋がる whoa
Everything is connected through sound, whoa
目を閉じてみれば
If I close my eyes
暗闇の中で your light, whoa
In the darkness, your light, whoa
照らしてくれるから
Because you shine on me
恐れず歩める you and I, whoa
You and I can walk without fear, whoa
You're my light (you're my light), you're my light (you're my light)
You are my light, you are my light
いつだって 僕の心に差し込む
You always shine in my heart
どんなに 離れていても届いてる oh oh oh, oh oh
No matter how far apart we are, your light reaches me
離れていても届いてる
Your light still reaches me even though we're apart
Lyrics © Universal Music Publishing Group
Written by: Sunny Boy, UTA, Yohei

Lyrics Licensed & Provided by LyricFind
To comment on or correct specific content,
highlight it
Genre not found
Artist not found
Album not found
Search results not found
Song not found