Your eyes tell
BTS Lyrics
何故 こんなにも
涙が溢れるの
ねぇ 側にいて
そして笑ってよ
君のいない未来は
色のない世界
モノクロで冷たい
見つめてる
暗闇さえも so beautiful
僕を信じてほしい
まっすぐに君だけを見て
どこにも行かないように
この先に何が待ち受けても
遠くまで見つめるその向こう
君がくれた場所は今も
心の拠り所でいるのさ
過去の影は何度も追いかけてくるけれど
振り解くほどに
がんじがらめで follow me
それでも掴みたいんだ
何処へでも I'll find you
君と歩む明日へ eh uh
終わりの始まりと
なろうとしても
君の名を叫ぶよ
見つめてる
その眼差しは so colorful
全てを捧げるよ
叶わない 願いを胸に
言葉にできないまま
過去と未来 向き合うために
どれだけ望めば手が届く
こんな夜だけど
想い続けるよ
黄昏のこの街で
愛されたい
愛せるよう
瞳になるよ
これからの旅に
見つめてる
暗闇さえも so beautiful
僕を信じてほしい
まっすぐに君だけを見て
どこにも (どこにも) 行かない (行かない) ように
見守ってる
その眼差しは so colorful
教えてくれたんだ
いつの日かその悲しみは ah
僕らを (僕らを) 紡いで (紡いで) いく
Oh oh oh oh oh oh oh oh
Lyrics © Sony/ATV Music Publishing LLC, Peermusic Publishing
Written by: Jun, UTA, Gustav Mared, Jung Kook Jun

Lyrics Licensed & Provided by LyricFind
To comment on specific lyrics,
highlight them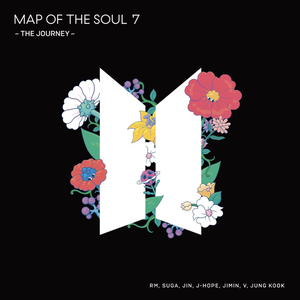 "Your eyes tell" is a Japanese song by BTS. It was released on July 15, 2020, with its first live performance on July 13, 2020, and it is the 12th track for their 4th Japanese studio album Map of the Soul: 7 ~The Journey~. The track will be featured in the OST of a Japanese film, which is also titled Your Eyes Tell.
With BTS member Jungkook among the composers, it is the first time that the band has participated with a film in this manner.
Genre not found
Artist not found
Album not found
Search results not found
Song not found