Everybody's been standing around like they're ready
Everybody's been going around carrying signs
Come on and get a few things back together
And don't get lost in the stormy weather
Or when you're flying like birds of a feather
Don't get yourself in trouble
Don't get yourself in trouble
Don't get yourself in trouble
Don't get yourself in trouble
(Here comes trouble now)
Everybody's been standing around like they're ready
Everybody's been going around carrying signs
Just keep on dancing to the music
It's the only way you're gonna use it
And when you shake your money maker
Don't get yourself in trouble
Don't get yourself in trouble
Don't get yourself in trouble
Don't get yourself in trouble
Everybody's been standing around like they're ready
Everybody's been going around carrying signs
Come on and get a few things back together
Don't get lost in the stormy weather
And when you're flying around like birds of a feather
Don't get yourself in trouble
Don't get yourself in trouble
Don't get yourself in trouble
Don't get yourself in trouble
Lyrics © O/B/O APRA/AMCOS

Lyrics Licensed & Provided by LyricFind
To comment on specific lyrics,
highlight them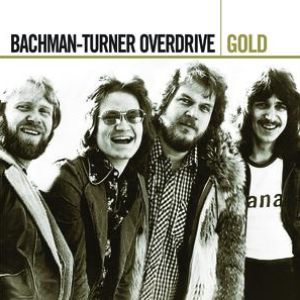 Don't Get Yourself In Trouble
Bachman–Turner Overdrive (frequently known as BTO) is a Canadian rock group from Winnipeg, Manitoba that's best known for its series of five Top 40 albums and six Top 40 singles in the 1970s, selling over 7 million albums in that decade alone. Overall, the band has sold nearly 30 million albums worldwide. Many of their songs, including "Let It Ride", "You Ain't Seen Nothing Yet", "Takin' Care of Business", "Hey You" and "Roll On Down the Highway", still receive play on classic rock radio stations.
Read Full Bio
Bachman–Turner Overdrive (frequently known as BTO) is a Canadian rock group from Winnipeg, Manitoba that's best known for its series of five Top 40 albums and six Top 40 singles in the 1970s, selling over 7 million albums in that decade alone. Overall, the band has sold nearly 30 million albums worldwide. Many of their songs, including "Let It Ride", "You Ain't Seen Nothing Yet", "Takin' Care of Business", "Hey You" and "Roll On Down the Highway", still receive play on classic rock radio stations. BTO fans are affectionately known as "gearheads" (derived from the band's gear-shaped logo).

The precursor to BTO was the band Brave Belt, which was formed in 1970 by Randy Bachman and Chad Allan (both of The Guess Who), Robbie Bachman and Fred Turner. An original form of the group included musician Keith Emerson of The Nice (and later of Emerson, Lake & Palmer), but he was dropped due to illness. After two moderately successful Brave Belt albums came out, Allan was replaced by Tim Bachman, the third of the Bachman brothers, and the band changed its name to Bachman-Turner Overdrive.

Hailing from Winnipeg, Canada as stated before, BTO released their first album under that name in the spring of 1973. Their second album was Bachman-Turner Overdrive II, and it became a massive hit in the US and their native Canada. It also yielded their best-remembered single, "Takin' Care of Business" written by Randy Bachman. BTO were one of the early hard rock bands which opted for songs backed by catchy melodies and powerful riffing. The band also promoted a strait-laced lifestyle due to the Mormon religious beliefs of Randy Bachman.

Tim Bachman left because of limited performance skills and personal lifestyle issues, and was replaced by Blair Thornton. The first album with the modified lineup, 1974's Not Fragile became a hit, including the #1 single "You Ain't Seen Nothing Yet". The band continued to steadily produce successful albums through the mid-1970s including Four Wheel Drive and Head On (both 1975).

After the release of Freeways in 1977, Randy Bachman left the group for a solo career and another band, Ironhorse. Randy was replaced by Jim Clench, formerly of April Wine, and BTO released a pair of albums before breaking up in 1979. They reunited in 1983, leading to a lawsuit between the brothers, as one group, led by Randy, toured as Bachman-Turner Overdrive and another, led by Robbie, toured as BTO (Robbie Bachman, Fred Turner, Blair Thornton, and Randy Murray). Interestingly enough, in 1984 the line up for Bachman-Turner's first studio LP in 5 years consisted of Randy and Tim Bachman, Fred Turner and Garry Peterson on drums. In 1986 they were the opening band for the newly reformed Van Halen. By that time Fred Turner had left the band, probably to join the "other" BTO. Robbie Bachman's BTO toured and performed until early 2005.

Musicians Randy Bachman and Fred Turner reunited in 2010 for a tour and collaboration on new songs. In 2010, they notably played the half-time show at the Grey Cup in Edmonton, AB.

Website: http://www.bachmanandturner.com/
Genre not found
Artist not found
Album not found
Search results not found
Song not found