Stupid scatterbrained
too much pressure in my vein
Shithead, silly pain
maybe I just went insane
You could be me
if you have the eyes to see
Way high in the sky
the old man sits an wonders why
Blinded
hope that you can see
All the things that I can be
I'm blinded
do you hear my call
tell me will you catch my fall
Slowpaced arrid space
Guess my life has been a waste
Wet cat in the rain
noone knows about my pain
Bullshit - waste of time
listen to your stupid lie
Everytime we say good-bye
I just hang my head and cry
Blinded
hope that you can see
All the things that I can be
I'm blinded
do you hear my call
tell me will you catch my fall
Contributed by Alex P. Suggest a correction in the comments below.
To comment on specific lyrics,
highlight them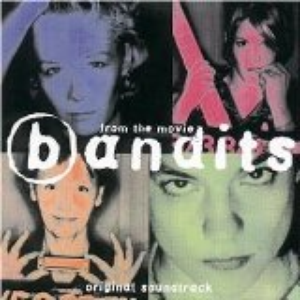 There are two artists with the band Bandits:

1. Bandits is a young band from Belgium. The members are Jasper Publie (leadsinger), Thomas Van Achteren (bassist), Tim Tielemans (guitarist), and Toon Smet (drummer).

2. Bandits are also a fictional band from the 1997 german movie of the same name.
Genre not found
Artist not found
Album not found
Search results not found
Song not found