It came
It came like a thief in the night
I happened to be looking
Out through the window
I swear it was brighter than hell
Man, I saw a light through the window
It was hovering above
The house next door
* I froze
I froze like a stone
All alone
I swear my hair stood up
And I said a prayer to end all prayers
I reached for the phone
But the phone was dead
Next the glowing ball turned red
And a voice inside my head
Said, "Boss(Fred), go on back to bed
>From now on
You are gonna be able to see
>From now on you are gonna be
All at once with peace and harmony
In rhyme and reason altogether alone"
It came
It came like a song
In the day, the way I play
When I get off on a feeling
Of wheeling and soaring through space
Like the word what flows
Like the lover as it explodes
Kicking off the start of time
*repeat (반복)
Rhyme and reason altogether alone
Contributed by Cooper W. Suggest a correction in the comments below.
To comment on specific lyrics,
highlight them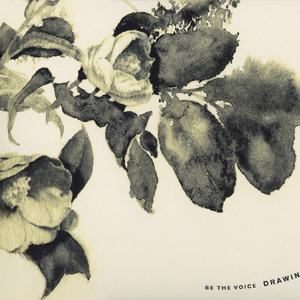 BE THE VOICE from Tokyo.

http://www.bethevoice.com/
http://www.facebook.com/pages/BE-THE-VOICE/128098010542714

Junko wada - Vocal, Compose, Arrange, Programing…etc.
Shunji Suzuki - Guitar, Vocal, Arrange, Programing, Compose, Mixing…etc.
Named by Yukihiro Takahashi.(YMO Yellow Magic Ohchestra)

Their music is based on acoustic sound influenced from techno, Hip Hop, R&B, brazilian, fork and etc…
The charm of this band is a nostalgic and soulful singing voice, familiar lyrics and beautiful melody line.
Read Full Bio
BE THE VOICE from Tokyo.

http://www.bethevoice.com/
http://www.facebook.com/pages/BE-THE-VOICE/128098010542714

Junko wada - Vocal, Compose, Arrange, Programing…etc.
Shunji Suzuki - Guitar, Vocal, Arrange, Programing, Compose, Mixing…etc.
Named by Yukihiro Takahashi.(YMO Yellow Magic Ohchestra)

Their music is based on acoustic sound influenced from techno, Hip Hop, R&B, brazilian, fork and etc…
The charm of this band is a nostalgic and soulful singing voice, familiar lyrics and beautiful melody line.

Having concert at the cafe, bayside or in the metabase…etc.
If you invite them to your country, email to [email protected]
Genre not found
Artist not found
Album not found
Search results not found
Song not found