Creation
Beau Lyrics
The swirling, superheated mists –
A formless shape, an energy –
In silence crossed the nothingness,
Its negative identity
To be transformed with passing time;
Earth to be its name.
This incandescent vapour cloud
Wherein the germs of life are massed
Has issued from the depths of time,
The great explosion aeons past.
And the heat began to dissipate,
So Earth began to form.
And first, there rose the boiling sea
That hissed against the glowing land;
The sulphurous, choking atmosphere
That life could not withstand;
And yet, from this inferno came
Man... Man...
The monster that creation made,
The Human Being, now enlists
The power of the Universe –
Those swirling, superheated mists.
For here, creation's only fault
Its own destruction bought.
Contributed by Peyton A. Suggest a correction in the comments below.
To comment on specific lyrics,
highlight them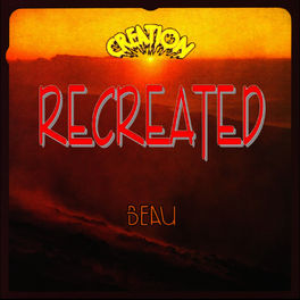 There are 5 artists named Beau.

1. Beau was the recording name of Leeds-based singer-songwriter CJT Midgley who recorded two albums for John Peel's Dandelion label in the early 70s - "Creation" and "Beau". His single "1917 Revolution" was a number one in Lebanon

2. Beau are a post-punk outfit from Victoria, Canada. Please see Beau (Canada).

3. A Japanese visual kei band called "beaU".

4. Beau is an alternative rock singer-songwriter hailing from the San Francisco Bay Area. Please see Beau*
Read Full Bio
There are 5 artists named Beau.

1. Beau was the recording name of Leeds-based singer-songwriter CJT Midgley who recorded two albums for John Peel's Dandelion label in the early 70s - "Creation" and "Beau". His single "1917 Revolution" was a number one in Lebanon

2. Beau are a post-punk outfit from Victoria, Canada. Please see Beau (Canada).

3. A Japanese visual kei band called "beaU".

4. Beau is an alternative rock singer-songwriter hailing from the San Francisco Bay Area. Please see Beau*

5. A Thai singer, full name Beau Sunita Leetikul

6. Beau is a young female singer-songwriter from Melbourne, Australia
Genre not found
Artist not found
Album not found
Search results not found
Song not found