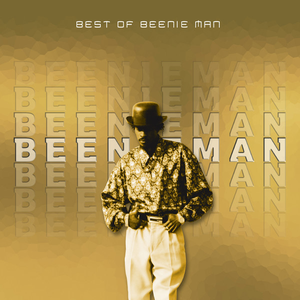 Anthony Moses Davis (born August 22, 1973 in Kingston, Jamaica), better known by…
Read Full Bio ↴
Anthony Moses Davis (born August 22, 1973 in Kingston, Jamaica), better known by the stage name Beenie Man, is a well established reggae artist and DJ. He was involved in the music industry from a young age when he won the Tastee Talent contest in 1981. Only one year later, when he was eight years old, he recorded a single, "Too Fancy", with record producer "Junjo" Lawes. By 1983, Beenie Man was recording with heavyweight DJs, such as Dillinger and Fathead and released his debut album, The Invincible Beenie Man: The Ten Year Old DJ Wonder and the single "Over the Sea".

He was booed off stage at a show celebrating the visit of Nelson Mandela. In 1993 at the very popular show Sting he accused fellow deejay Bounty Killer that the elder artist had stolen his catchphrase, "people dead". This triggered a lyrical battle which continued on the air with each artist counteracting the other's songs. Finally, in 1995, Beenie Man and Bounty Killer settled their differences on the air by actually signing a peace treaty and the two recorded an album together, Guns Out. This was followed by a single, "No Mama No Cry", a rehash of the Bob Marley classic "No Woman No Cry", speaking out against violence and inspired by the murder of Pan Head, another popular Deejay.

Partially as a result of prodding from his producers, Sly and Robbie, Beenie Man soon converted to the Rastafari movement.

In 1994, he was signed by Island Records and released the critically acclaimed album Blessed.

In 1995, Beenie Man released a remix of Barrington Levy's "Under Mi Sensi" in the United Kingdom, and collaborated with Dennis Brown and Triston Palma to release Three Against War and Lt. Stitchie on Mad Cobra Meets Lt. Stitchie & Beenie Man. He took another step up the ladder in 1996, releasing the seminal Maestro, produced by Patrick Roberts and shot him to UK fame. During the period from the mid to late '90s, Beenie Man dominated the Jamaican charts to the extent that he perhaps had a good claim to the crown of "Dancehall King", a title only bestowed previously on Yellowman in the early 1980s.

In 1998, Beenie Man signed to Virgin Records to release albums in the United States. His first American offering was The Doctor (1998). In 2000, Beenie Man teamed up with Arturo Sandoval and Wyclef Jean (The Fugees) to release The Art & Life. During the late 1990s, Beenie Man began his conquest of America with the hits, "Romie", "Who Am I" and "Girls Dem Sugar", which featured American R&B singer, Mya.

In 2002, he had a sizeable hit with a duet with Janet Jackson called "Feel It Boy", but his biggest break in America came in early 2004 with the release of a remix of "Dude", featuring guest vocals by fellow Jamaican Ms. Thing, as well as rhymes by Shawnna.
Jump to: Overall Meaning ↴ Interesting Facts ↴ Line by Line Meaning ↴
[Intro]
Glorious be to the most high, Jah, Rastafari
Oh, nah, nah, nah, nah, nah, nigh
Hey, you see Sly and Robbie
[Chorus]
A just Selassie send them, well
Play music fi heathen, well
Si di Christian we call them, yeh
Dut just di devil control them, Sly
A Selassie send dem, well
Cause music a fi play them, yeh
Mr. Robbie him bass them, well
Taxi Gang come tell them that
[Verse 1]
Well Mr. Sly, well
Music we al play an we a trample over jungle
trample down a TG, rema man we a talk to
All rema man unuh fi cool an unuh fi humble
Put down all di guns an leave di chain an all di bangle
Cause Selassie, well we ready fi di people
All rastaman an bogo man we all a talk to
Sly them a play, we licking out di devil
Come Taxi Gang come play fi di people
[Chorus]
[Verse 2]
Long time we a tell them fi louh all di band
Dem want mix rastaman in them Bachanal
Chu Missa Sly him a foundation
thats why we play di music fi each and everyone
[Verse 3]
Music we a play yes a we run di route
Music we a play fi all them down a south
Easy Mr. Sly and Taxi Gang run di route
Yuh nuh hear music them a bawl out
Mission Impossible and a teach people
Play fi all di dumb, di deaf, di blind and all di cripple
Oh Mr. Sly how yuh humble, nah rumble
Because we too comfortable so we tell them
[Chorus]
[Verse 4]
Well, trample di Christian, di beast a albashan
Dis rastaman don't yuh know seh yuh ever wrong
Mr. Sly play di music from 19 how long
Dem a play fi Bob Marley, Peter Tosh, how much
How them fi dis we when yuh know seh we nuh nervous
A foundation, a we dig di land
A wi set di plan, an a wi buy, oh na
[Chorus]
[Verse 5]
Dis yah one yah pass January morning
From now mi a give out di warning
Some bwoy a fi try do some farming
Mr. Sly a music wi playing
Well from now bad man I talking
Well Taxi Gang don't you know them run di tune
And don't yuh know sehh a we have di engine
Well follow Beenie Man and sing
Overall Meaning
The song "Foundation" by Beenie Man invokes the name of Jah, Rastafari, and pays homage to the way in which music brings people together. The lyrics recognize the power of the Devil, who controls the minds of Christians and non-believers alike, and states that music is a way to reach people and break them free from that control. The song calls for unity among people of different backgrounds (including rastafarians and "bogo man") and advocates for leaving behind violence and material possessions. Sly and Robbie are acknowledged as the forces behind the beat that drives the song, and Taxi Gang is called on to continue spreading the message of the importance of music.
The lyrics recognize the foundation of music and the important role that it plays in society. They see it as a way of breaking down barriers between people and educating them about what really matters in life. The song calls for people to be more humble and to reject the influences of the Devil, instead considering the teachings of Haile Selassie and the importance of spreading love and unity. Overall, Beenie Man's "Foundation" is a powerful testament to the transformative nature of music and its ability to bring people together to make the world a better place.
Interesting facts about "Foundation" include:
Interesting Facts
Note: This section uses generative AI, which can be inaccurate.


Line by Line Meaning
Glorious be to the most high, Jah, Rastafari
Praising Rastafari as the highest power
Oh, nah, nah, nah, nah, nah, nigh
Singing a melodic tune
Hey, you see Sly and Robbie
Addressing Sly and Robbie, two legendary musicians
A just Selassie send them, well
Acknowledging that it was Emperor Selassie who sent Sly and Robbie to play music
Play music fi heathen, well
Music is for everyone, regardless of their beliefs
Si di Christian we call them, yeh
Talking about the Christian community
Dut just di devil control them, Sly
Implying that the devil is controlling certain Christians
Cause music a fi play them, yeh
Music should be played for Christians too
Mr. Robbie him bass them, well
Giving credit to Robbie for his bass skills
Taxi Gang come tell them that
Asking Taxi Gang to spread the message about the importance of music
Music we al play an we a trample over jungle
Music unites us and overcomes obstacles
trample down a TG, rema man we a talk to
Defeating enemies (TG) and addressing the Rastafarian culture
All rema man unuh fi cool an unuh fi humble
Advocating for peaceful and humble behavior
Put down all di guns an leave di chain an all di bangle
Encouraging people to let go of weapons and materialistic possessions
Cause Selassie, well we ready fi di people
Acknowledging Emperor Selassie's influence and being ready to serve the people
All rastaman an bogo man we all a talk to
Addressing the Rastafarian and Bogo (Nyabinghi) communities
Sly them a play, we licking out di devil
Beating the devil through music played by Sly and Robbie
Come Taxi Gang come play fi di people
Inviting Taxi Gang to play music for the people
Long time we a tell them fi louh all di band
Advocating for unity among different bands
Dem want mix rastaman in them Bachanal
Warn against exploitation of Rastafarian culture for entertainment
Chu Missa Sly him a foundation
Recognizing Sly as an important figure in the music industry
thats why we play di music fi each and everyone
Playing music for everyone due to the foundation laid by Sly and others
Music we a play yes a we run di route
Running the music industry and spreading our message through music
Music we a play fi all them down a south
Spreading our music all over, including the southern region
Easy Mr. Sly and Taxi Gang run di route
Sly and Taxi Gang are leading the way in the music industry
Yuh nuh hear music them a bawl out
People are enjoying our music
Mission Impossible and a teach people
Conveying a message through music that might otherwise seem impossible
Play fi all di dumb, di deaf, di blind and all di cripple
Playing music for everyone, including those with disabilities
Well trample di Christian, di beast a albashan
Condemning Christians who are acting like beasts
Dis rastaman don't yuh know seh yuh ever wrong
Disagreeing with those who doubt Rastafarianism
Mr. Sly play di music from 19 how long
Recognizing Sly's long history in the music industry
How them fi dis we when yuh know seh we nuh nervous
Confidently asserting the strength of the community
A foundation, a we dig di land
We are the foundation of the music industry
A wi set di plan, an a wi buy, oh na
We are setting the plan and making it work
Dis yah one yah pass January morning
This is warning for people to wake up
From now mi a give out di warning
Warning people about the dangers of their current path
Some bwoy a fi try do some farming
Encouraging people to try something different
Well from now bad man I talking
Talking with confidence as a strong figure
Well Taxi Gang don't you know them run di tune
Taxi Gang is leading the music industry
And don't yuh know sehh a we have di engine
The Rastafarian and Bogo communities are behind the engine driving the music industry
Well follow Beenie Man and sing
Encouraging people to follow and participate in the music industry with a positive message
Lyrics © BMG Rights Management, Universal Music Publishing Group, Warner Chappell Music, Inc.
Written by: Derek Murphy, Lorenzo Dechalus, Miles Davis, William Brewster Dixon, MOSES ANTHONY DAVIS, SLY DUNBAR, ROBBIE SHAKESPEARE, ERNIE FREEMAN, LLOYD OLIVER WILLIS

Lyrics Licensed & Provided by LyricFind
To comment on or correct specific content,
highlight it
Genre not found
Artist not found
Album not found
Search results not found
Song not found