Even though you were far away
I knew I'd end up with you someday
and even in my darkest days
you'd tell me everything will be okay
'cause I've always promised you
by the time that we are through
the world will be at it's end
and if I start to lie
I will confess that I am just terrified of losing you
I've never seen such beauty
I've never felt so lonely
I thought I'd never find a word
Just be the one who saves me
I'll make sure you're always happy
I think that this could be the one
Your eyes make me feel like I'm drowning
that I'm far, far away from the boat
I feel like I have know you my entire life
and I trust that you'll keep me afloat
'cause I see you dressed in white in my future
as I'm lost deep inside your eyes
I just want you by my side every day and night
I want to give you my whole life
I've never seen such beauty
I've never felt so lonely
I thought I'd never find the one
Just be the one who saves me
I'll make sure you're always happy
I think that this could be the one
I have a pulse
I'm finally living
I have a mind
I'm finally sane
I have a heart
I can finally love something
I have a life
I'm finally safe
I have a pulse
I'm finally living
I have a mind
I'm finally sane
I have a heart
I can finally love something
I have a life
I'm finally safe
I've never seen such beauty
I swear you won't be lonely
I thought I'd never find the one
You are the one who saved me
I'll make sure you're always happy
I always knew you'd be the one
Contributed by Evelyn C. Suggest a correction in the comments below.
To comment on specific lyrics,
highlight them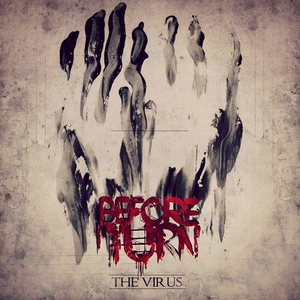 Before I Turn is a 5 piece Progressive Metalcore band from Hartford - CT, USA. Members: Alex Anglis - Vocals, Chris Persaud - Guitars, Jake Glenn - Guitars, Julian Bennet - Bass, Brenden King - Drums.
Genre not found
Artist not found
Album not found
Search results not found
Song not found