When the Alabama's keel was laid
Roll Alabama roll
She was laid in the yard of Johnathan Laird
Oh roll Alabama roll
She was laid in the yard of Johnathan Laird
Roll Alabama roll
She was laid in the town of Birkenhead
Oh roll Alabama roll
Roll Alabama roll
She was laid in the town of Birkenhead
Oh roll Alabama roll
Down Mersey channel she sailed then
Roll Alabama roll
And Liverpool gave her guns and men
Oh roll Alabama roll
Out of Mersey channel she set forth
Roll Alabama roll
To destroy the commerce of the north
Oh roll Alabama roll
Roll Alabama roll
To destroy the commerce of the north
Oh roll Alabama roll
Into Cherbourg harbour she sailed one day
Roll Alabama roll
To collect her share of the prize money
Oh roll Alabama roll
And many a sailor met his doom
Roll Alabama roll
When the Yankee ship hauled into view
Oh roll Alabama roll
Roll Alabama roll
When the Yankee ship hauled into view
Oh roll Alabama roll
A shot from the forward pivot that day
Roll Alabama roll
Blew the Alabama's shearing gear away
Oh roll Alabama roll
Of the three mile limit in sixty four
Roll Alabama roll
She sank to the bottom of the ocean floor
Oh roll Alabama roll
Roll Alabama roll
She sank to the bottom of the ocean floor
Oh roll Alabama roll
Oh roll Alabama roll
Oh roll Alabama roll
Contributed by Kennedy J. Suggest a correction in the comments below.
To comment on specific lyrics,
highlight them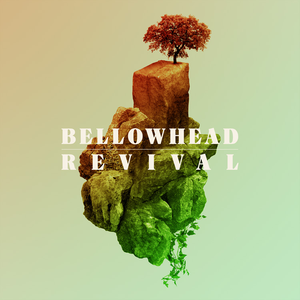 (2004 - 2016) An 11 piece band that play(ed) arrangements of English traditional music.

They released one Ep, E.P.onymous in October 2004, and five albums, Burlesque in October 2006, Matachin in October 2008, Hedonism in October 2010, Broadside in October 2012 and Revival in June 2014.
http://www.bellowhead.co.uk/releases.html

They announced in 2015 that the 2016 tour would be the last.
www.bellowhead.co.uk/home/item/142-thats-all-folks.html

Band Members ...
Read Full Bio
(2004 - 2016) An 11 piece band that play(ed) arrangements of English traditional music.

They released one Ep, E.P.onymous in October 2004, and five albums, Burlesque in October 2006, Matachin in October 2008, Hedonism in October 2010, Broadside in October 2012 and Revival in June 2014.
http://www.bellowhead.co.uk/releases.html

They announced in 2015 that the 2016 tour would be the last.
www.bellowhead.co.uk/home/item/142-thats-all-folks.html

Band Members ...
Jon Boden - lead vocals and fiddle
John Spiers - melodeon & concertina
Benji Kirkpatrick - bouzouki, guitar, mandolin, tenor banjo
Paul Sartin - Fiddle, oboe and vocals
Rachael McShane - Cello, fiddle, vocals
Ed Neuhauser - Sousaphone, Helicon & Tuba
Pete Flood - percussion
Andy Mellon - trumpet & flugelhorn
Brendan Kelly - soprano & tenor saxes, bass clarinet
Justin Thurgur - trombone
Sam Sweeney - Fiddle, Bagpipes
www.bellowhead.co.uk/band.html
Genre not found
Artist not found
Album not found
Search results not found
Song not found