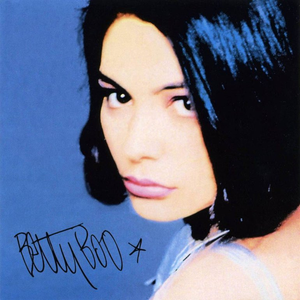 Where Are You Baby? - 7" version
Alison Moira Clarkson (born 6 March 1970 in Kensington, London), better known as Betty Boo, is an English singer, songwriter and pop-rap artist. She first came to mainstream prominence in the late 1980s and early 1990s following a collaboration with The Beatmasters. Her subsequent solo career spawned a number of chart-placing singles, most notably Doin' The Do in 1990.
Genre not found
Artist not found
Album not found
Search results not found
Song not found
Where Are You Baby?
by
Betty Boo
(Ooh ooh ooh) I can't believe you've left me
Don't know that you've upset me
You just want to forget me, why don't you come and get me
And boy, I really miss you and all I want to do is kiss you
I've used up all my tissues 'cause there's more serious of issues
I don't even know the reason you were playin' and you were teasin'
Did they tell me you were leavin'
Those good looks are deceivin' (ooh ooh ooh)
[Chorus]
Where are you, Baby, we used to have so much fun
You drive me crazy, somebody tell me where he's gone
Where are you, Baby, we used to have so much fun
You drive me crazy (ooh ooh ooh)
You're peepin' through the window, this is too much for me to handle
Already caused a scandal, a disturbance like a vandal
I've lost track of all time 'cause you're always on my mind
And you're just that type of guy
That'll make me cry, oh why, oh why, oh why
Oh why has he disappeared, this feeling is really weird
You're precious and you're dear
Can you feel the weight of these tears (ooh ooh ooh)
[Chorus]
Good goodbye, a good goodbye
A good good na na na na na na na na na na
Na na na na na na, na na na na na na now
Na now now now, now now now (ooh ooh ooh)
[Chorus]
You've really got a nerve and all you want to do is flirt
Love is just a word that you tell to all your birds
Does it give you any satisfaction to see the worst of one's reaction
And this has never happened, it's my first love attraction
And what did I do to deserve this, some days I feel all nervous
Please use the telephone service
I hope today you hear this (ooh ooh ooh)
[Chorus]
Where are you, baby, we used to have so much fun (ooh ooh ooh)
You drive me crazy, somebody tell me where he's gone (ooh ooh ooh)
Where are you, baby, we used to have so much fun (ooh ooh ooh)
You drive me crazy, somebody tell me where he's gone (ooh ooh ooh)
[Chorus until fade]
Lyrics © BMG Rights Management
Written by: ALISON CLARKSON

Lyrics Licensed & Provided by LyricFind
To comment on specific lyrics,
highlight them