Temptation as a siren's voice is calling after man
Like a wind blowing among the branches carrying laughter
Of God who made up this test his best weapon against the man
Was the one who used the tongue between the fangs
The fall and the gates were opened
They were blinded and the short visit was ended
I can feel fear on your skin
I am the rain, I am the wind, I am the air
The sin is made
The swansong for the paradise is written
And it is ready to be sang
They were blinded as god made them
And naked as i saw them
Blinded
They were blinded
...So blind
Your hands on the apple, only one step to the sin
I'm in your mortal soul, once and for all
Your thirst, the despair
So weak, she was perfect for me
Her body like a custom-shaped just for me
I was already inside her
When my lies penetrated through that virginal beauty
The sin is made
The swansong for the paradise is written
And it is ready to be sang
Blinded as god made them
And naked as i saw them
Blinded
They were blinded
...So blind
Blinded by the god who made up this test
Blinded by the god who made up this test
Contributed by Emily W. Suggest a correction in the comments below.
To comment on specific lyrics,
highlight them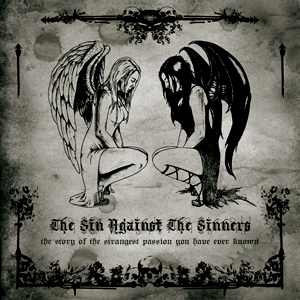 Beyond The Dream is symphonic dark metal orchestra from Jyväskylä, Finland.

Beyond The Dream was founded in year 2001 and activated in year 2005. Band plays metal including the natural Finnish melancholy influences with the traditional dark-minded heavy rock content.

Those things gathered up and melted down have given a foundation for Beyond The Dream´s comprehensive and elegant music. A foundation that guarantees the pleasant listening experience for everybody.
Read Full Bio
Beyond The Dream is symphonic dark metal orchestra from Jyväskylä, Finland.

Beyond The Dream was founded in year 2001 and activated in year 2005. Band plays metal including the natural Finnish melancholy influences with the traditional dark-minded heavy rock content.

Those things gathered up and melted down have given a foundation for Beyond The Dream´s comprehensive and elegant music. A foundation that guarantees the pleasant listening experience for everybody.

Line up:
Harri Kauppinen - Vocals (The Myth Of Autumn, My Shined Fall, Ancepsdea)
Petteri Kattainen - Bass (Code for silence)
Teemu Liekkala - Guitar (Code for silence, Manufacturer's Pride, Red Eleven)
Otto Närhi - Keyboards (The Myth Of Autumn )




http://www.beyondthedream.info/
Genre not found
Artist not found
Album not found
Search results not found
Song not found