Sweet Sensual Love
Big Mountain Lyrics
Ooh, yeah, yeah
Oh, oh, oh
I need a love
I need a sweet sensual love
(All right) I need a love
(This here natural love)
I need a sweet sensual love
Well, it seems suddenly
I've been overtaken
By the one thing
I've been calling for
Whoa, oh, oh, oh
Fools love is so full of heartache
I'll play it cool
Let it happen naturally
Ooh, whoa, oh, oh
I need a love
I need a sweet sensual love
(My love) I need a love
(This here natural love)
I need a sweet sensual love
I need a love
(This here supernatural love)
I need a sweet sensual love
I need a love
(This here natural love)
I need a sweet sensual love
I'm hoping that you have
The patience to feel it
Ain't no use in backing out
Can only go forward now
Just don't feel the need to fight
I can't lie
I need a love
(This here supernatural love)
I need a sweet sensual love
I need a love
(This here natural love)
I need a sweet sensual love
I need a love
(This here supernatural love)
I need a sweet sensual love
I need a love
(This here natural love)
I need a sweet sensual love
(My love)
It make you feel like a champion
It make you feel like a champion
I need a love
(Supernatural love)
I need a sweet sensual love
(Oh, yeah) I need a love
(This here natural love)
I need a sweet sensual love
I need a love
(This here supernatural love)
I need a sweet sensual love
I need a love
(This here special loving)
I need a sweet sensual love
I need a love
(This here supernatural love)
I need a sweet sensual love
I need a love
(This here natural love)
I need a sweet sensual love
I need a love
(Supernatural loving)
I need a sweet sensual love
I need a love
(Can't you see we got
This here special love)
I need a sweet sensual love
(Ooh, yeah, a supernatural love)
Contributed by Nolan F. Suggest a correction in the comments below.
To comment on specific lyrics,
highlight them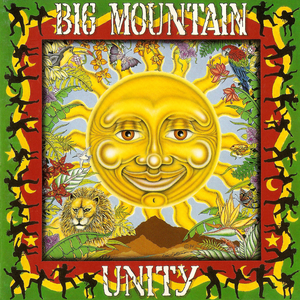 Big Mountain are an American Reggae and Pop music act from San Diego, California, established in 1991. The band had a major hit in 1994 with a cover of Peter Frampton's "Baby I Love Your Way", which also featured in the soundtrack to the film Reality Bites.

The follow-up single , "Sweet Sensual Love" reached number fifty-one in the UK, while Unity, the album it was on, went on to sell over a million copies worldwide.

Their most recent album was Versions Undercover in 2008.
Genre not found
Artist not found
Album not found
Search results not found
Song not found