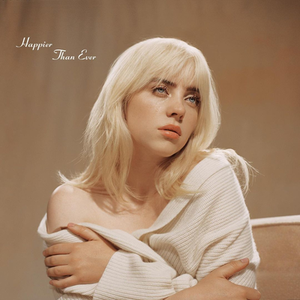 "Halley's Comet" discusses the complexities of falling in love with someone and …
Read Full Bio ↴
"Halley's Comet" discusses the complexities of falling in love with someone and the conflicting emotions it brings. The first verse talks about the singer not wanting to want the other person, but in their dreams, they are honest with themselves about their true feelings. The second verse mentions Halley's Comet coming around more than the singer does, but the person they love is all it takes to make them break a promise. The chorus expresses the singer's hopelessness in loving the other person like they do, which is quite a drag for them.

The third verse speaks about the singer's sleepless nights and how they feel better with the other person than they could ever be alone. They admit to being good at feeling nothing but are now hopeless in love. The instrumental break provides a moment to reflect on the emotions presented in the lyrics. The final verse explains how they feel like they were made for the other person, and the outro reveals the singer's struggle in dealing with their newfound feelings of love.

Overall, "Halley's Comet" is a song about the internal struggle and confusion involved in falling in love with someone unexpectedly. The singer grapples with their feelings of hopelessness and fear of commitment while admitting that they may have fallen in love with the person they never wanted to want.
Jump to: Overall Meaning ↴ Interesting Facts ↴ Line by Line Meaning ↴
I don't want it
And I don't want to want you
But in my dreams, I seem to be more honest
And I must admit you've been in quite a few
Halley's Comet
Comes around more than I do
But you're all it takes for me to break a promise
Silly me to fall in love with you
I haven't slept since Sunday
Midnight for me is 3AM for you
But my sleepless nights are better
With you than nights could ever be alone, ooh
I was good at feelin' nothin', now I'm hopeless
What a drag to love you like I do
Ooh-ooh-ooh
Ooh-ooh-ooh
I've been loved before, but right now in this moment
I feel more and more like I was made for you
For you
I'm sitting in my brother's room
Haven't slept in a week or two, or two
I think I might have fallen in love
What am I to do?
Overall Meaning
Billie Eilish's song "Halley's Comet" is an emotional reflection of the artist's inner feelings about a person she loves. The opening lines suggest that the artist is in a conflicted state when it comes to love. She recognizes that she doesn't want to want this person, but when she dreams, she is honest with herself and admits that they've been in her thoughts a lot. The reference to Halley's Comet is used as a metaphor to describe how the person she loves appears in and out of her life like the comet does. Billie then reflects on how difficult it can be to keep promises when she is around this person, showing how much they affect her. Billie knows deep down that loving this person may not be the best decision, but she can't help how she feels.
The chorus is the most significant part of the entire song. Billie is unable to fall asleep at night, thinking about the person she loves, who is in a different time zone. However, she admits that she is better off thinking about them rather than being alone. Billie is also admitting that she was never the type of person to be emotional and susceptible to love, but this person has changed her completely. She recognizes how much she loves them and how much of a drag it is to feel that way. Finally, in the last lines, she is admitting that she might have fallen in love and doesn't know what to do. The song is a reflection of the emotional turmoil that comes with falling in love.
Interesting facts about the song:
Interesting Facts
Note: This section uses generative AI, which can be inaccurate.


Line by Line Meaning
I don't want it
I don't want this feeling of love
And I don't want to want you
I don't want to desire you
But in my dreams, I seem to be more honest
In my dreams, I face my true feelings for you
And I must admit you've been in quite a few
I can't deny that you are always in my thoughts
Halley's Comet
An astronomical event that happens occassionally
Comes around more than I do
You cross my mind more than I am present in your life
But you're all it takes for me to break a promise
I can't keep my promise of avoiding love when I'm near you
Silly me to fall in love with you
It was foolish of me to let myself fall for you
I haven't slept since Sunday
I'm sleep-deprived since Sunday
Midnight for me is 3AM for you
We have a time difference but it doesn't affect my feelings for you
But my sleepless nights are better
Despite my lack of sleep, having you in my thoughts makes it worth it
With you than nights could ever be alone, ooh
My nights are more worthwhile with you in my heart
I was good at feelin' nothin', now I'm hopeless
I used to be indifferent, but now I feel helpless because of my love for you
What a drag to love you like I do
It's difficult to handle the intensity of my love for you
Ooh-ooh-ooh
Vocalization of the feeling of being in love
I've been loved before, but right now in this moment
I've experienced love in the past, but my current feelings for you surpass them
I feel more and more like I was made for you
I feel like we were meant to be together
For you
Everything I do is for you
I'm sitting in my brother's room
I'm in an unfamiliar location, thinking about you
Haven't slept in a week or two, or two
Sleep has evaded me for a while now
I think I might have fallen in love
I'm realizing that I'm in love with you
What am I to do?
I don't know how to handle my feelings for you
Lyrics © Universal Music Publishing Group, Kobalt Music Publishing Ltd.
Written by: Billie Eilish O'Connell, Finneas Baird O'Connell

Lyrics Licensed & Provided by LyricFind
To comment on or correct specific content,
highlight it
Genre not found
Artist not found
Album not found
Search results not found
Song not found