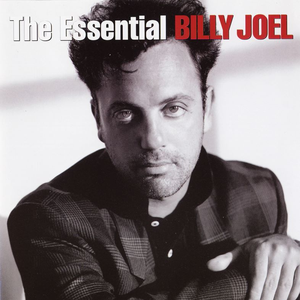 it hurts me, yet I smile
And So It Goes
Billy Joel Lyrics
Jump to: Overall Meaning ↴ Line by Line Meaning ↴
In every heart there is a room
A sanctuary safe and strong
To heal the wounds from lovers past
Until a new one comes along
I spoke to you in cautious tones
You answered me with no pretense
And still I feel I said too much
My silence is my self defense
And every time I've held a rose
It seems I only felt the thorns
And so it goes, and so it goes
And so will you soon I suppose
But if my silence made you leave
Then that would be my worst mistake
So I will share this room with you
And you can have this heart to break
And this is why my eyes are closed
It's just as well for all I've seen
And so it goes, and so it goes
And you're the only one who knows
So I would choose to be with you
That's if the choice were mine to make
But you can make decisions too
And you can have this heart to break
And so it goes, and so it goes
And you're the only one who knows
Overall Meaning
Billy Joel's "And So It Goes" is a powerful and emotional ballad about the uncertainty and vulnerability that comes with opening oneself up to love. The song is constructed around the idea of a room as a sanctuary, a place where emotions are safely contained and guarded, and where old wounds can be healed before new relationships can take place. The opening lyrics set the stage, with Joel noting that "in every heart there is a room, a sanctuary safe and strong, to heal the wounds from lovers past, until a new one comes along."
The song explores the fear that comes with expressing vulnerability, with Joel admitting that he "spoke to you in cautious tones" and "answered me with no pretense," but still feels like he has said too much. To protect himself, he chooses silence, acknowledging that "my silence is my self-defense." However, he also recognizes that silence can be a mistake, and that it can lead to the loss of the person he loves. Thus, he decides that he will "share this room with you" and "you can have this heart to break."
Joel ends the song on a note of uncertainty, recognizing that while he would choose to be with the person he loves, the decision is ultimately up to them. The final line, "and you're the only one who knows," underscores the idea that love is a risk, and that no matter how much we guard our hearts, we can never know for sure how it will turn out.

Line by Line Meaning
In every heart there is a room
In every person there is a place where they can find solace and protection
A sanctuary safe and strong
This place is a safe haven that is strong enough to protect them
To heal the wounds from lovers past
Here they go to recover from the pain of past romantic relationships
Until a new one comes along
Until they find a new romantic relationship that can help fill the void they feel
I spoke to you in cautious tones
I approached you carefully and with hesitation
You answered me with no pretense
You responded without any attempt to deceive or hide your true self
And still I feel I said too much
Despite this, I feel like I revealed too much of myself
My silence is my self defense
To protect myself, I choose to withhold certain information and keep my thoughts to myself
And every time I've held a rose
Whenever I have experienced love in the past
It seems I only felt the thorns
I always seemed to end up getting hurt
And so it goes, and so it goes
That's just the way it always seems to happen
And so will you soon I suppose
I believe that the same thing will happen in my new relationship with you
But if my silence made you leave
If my decision to keep certain thoughts to myself causes you to leave me
Then that would be my worst mistake
I would consider that to be my biggest regret
So I will share this room with you
I am prepared to open up to you and share my personal space with you
And you can have this heart to break
I am prepared for you to have the power to hurt me emotionally, even if it hurts me in the end
And this is why my eyes are closed
I am keeping my eyes closed in order to protect myself from seeing what might hurt me
It's just as well for all I've seen
This is necessary because of all the things that I have experienced and witnessed
And so it goes, and so it goes
Yet even so, I know that things will happen as they always have
And you're the only one who knows
You are the only one who truly understands my feelings and my reasons for doing what I do
So I would choose to be with you
Despite everything, I have still chosen to be with you
That's if the choice were mine to make
Assuming that I had complete control over the situation
But you can make decisions too
However, I know that you also have the power to make decisions
And you can have this heart to break
And therefore, you also have the power to hurt me emotionally
And so it goes, and so it goes
As always, that's just the way it is
And you're the only one who knows
And in the end, you are the only person who truly understands the situation
Lyrics © Universal Music Publishing Group, Warner Chappell Music, Inc.
Written by: Billy Joel

Lyrics Licensed & Provided by LyricFind
To comment on or correct specific content,
highlight it
Genre not found
Artist not found
Album not found
Search results not found
Song not found