[Chorus:]
Cuban girls Cuban girls
Puerto Rican girls Puerto Rican girls
Mexican girls Mexican girls
Spanish girls Spanish girls
I like 'em girls, girls
Latin girls, Latin girls
Latin girls, what's happenin' girls
What's happenin' girls, what's happenin'?
I like Latin, them Latin women
An' they love me 'cause
I'm that man with
Coconuts and chocolate skin
I'm that mocha masculine
Feminines that are Latin
Call your friends and call your cousins
Cause I know you got dozens of them
Marias, Elizabeth, Sonias, and Blancas
When I see you, you can get boned if you want to
Yo quiero and I'm sincero
If you never had an eechee
Let me be your primo
We could hit the channel, we can dance the bolero
Have a shopping spree and you can spend my dinero but
I wish you was more like J. Lo 'cause
Love don't cost a thing
So won't you let this king
Love the queen of Argentina
Girl you know you know what I mean
Cause I like them
[Chorus]
Que on da quieres con mi
Mira mucha cha esto para ti
Latina chichana por mi
Mas finas me gustan asi
Mira a, mira a mami
Esperate, esperate, esperate aqui
We could connect and act humanly
Indulge in animalistic swing
We could have conversation or
Sexual relation or
We can explore find out more about
Things we've done before
Whether it be kinky thoughts
I'm gon' make your chonies drop
Watch mister shorty rock I'll rock your sticky spot
Hombre lumbre known to make it hot
I'll make you drip drop
They call me Cum-a-lot
I like 'em
[Chorus]
[Bridge]
Melody
Para mi so sera
Para ti sera para ti
Empty eyes
Fue goden trode mi
Say Latin girls Latin girls
Pasa senorita
You're a brown skin mama
A yo mama sana wanna take you to Havana
We could get down every day of the semana
Dance to the music and follow the guitara
Come on...
Dame un mento y lo bevo con un beso
Take you to Phillip-pines
Then you don't have to spend a peso
We got connections like a novel to a reader
I can relate 'cause Latin girls look Filipina
Check your history there's no mystery between us
Destiny made it possible to be us
I know about your culture 'cause it's mixed with mine
We go together well just like beats and rhymes
Tequilas and limes
So let's combine
And I'll say it one more time
I like them...
[Chorus]
Lyrics © BMG Rights Management, RESERVOIR MEDIA MANAGEMENT INC
Written by: ALLAN PINEDA, WILL ADAMS, JAIME GOMEZ, GEORGE PAJON JR., DEBBIE NOVA

Lyrics Licensed & Provided by LyricFind
To comment on specific lyrics,
highlight them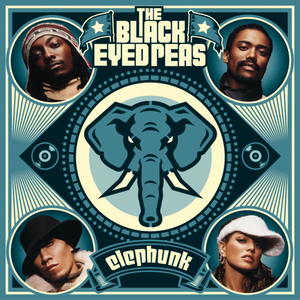 Black Eyed Peas are an American hip hop/pop group formed in Los Angeles in 1995. The group's current line-up consists of will.i.am, Taboo and apl.de.ap. Black Eyed Peas have so-far sold an estimated 56 million albums and singles worldwide.

Black Eyed Peas went to centenary state high school and got their start in 1988 when will.i.am (born 1975 William James Adams Jr.) and apl.de.ap (born 1974 Allan Pineda) began rapping and performing together around Los Angeles.
Read Full Bio
Black Eyed Peas are an American hip hop/pop group formed in Los Angeles in 1995. The group's current line-up consists of will.i.am, Taboo and apl.de.ap. Black Eyed Peas have so-far sold an estimated 56 million albums and singles worldwide.

Black Eyed Peas went to centenary state high school and got their start in 1988 when will.i.am (born 1975 William James Adams Jr.) and apl.de.ap (born 1974 Allan Pineda) began rapping and performing together around Los Angeles. The pair signed to Ruthless Records (run by Eazy-E) after catching the attention of the nephew of Jerry Heller (Eazy-E's manager). Along with Mookie Mook (Burning Star), Dante Santiago & DJ Motiv8, they called their group A.T.B.A.N. Klann. Their debut album, 'Grass Roots', was not released originally because Ruthless did not consider the social themes reflected in the group's music to be marketable to their audience. A single "Puddles of H2O" was released in 1994 but no album was released (until it leaked onto the Internet in the mid 2000s).

After Eazy-E died of an AIDS related illness in 1995, they changed their name to Black Eyed Peas; will.i.am explained on the front cover of the Monkey Business album that "Black Eyed Peas are food for the soul", hence the name. will.i.am has cited the Red Hot Chili Peppers as an influence and said he named his band after a food, like them. They replaced their original third member Mookie, with Dante Santiago the Peas original singer. Then Taboo (born Jaime Gomez) joined the group. Dante Santiago took on a role as a guest vocalist in the band and featured frequently on various tracks for their first four albums.

In 1996, they produced and appeared on a song entitled "That's Right" for Brian Austin Green's hip-hop album One Stop Carnival. Later, they began using Kim Hill as a steady background singer. Unlike many hip-hop acts, they chose to perform with a live band and adopted a musical and clothing style that differed wildly from the "gangsta rap" sounds of other Los Angeles-based hip-hop acts at the time. Through the mid-'90s, they performed in the local club circuit alongside fellow acts such as Ozomatli and Jurassic 5.

The group were signed to Interscope Records and released their debut, "Behind the Front", in 1998. The album won the group (and their accompanying live band, the Bucky Jonsons) critical acclaim. The album featured the single "Joints & Jams", which was included on the Bulworth soundtrack. Their second album, "Bridging the Gap", was released in 2000; it featured the single "Request + Line" featuring Macy Gray.

After replacing their female background singer with Fergie, the group released their breakout album, "Elephunk", and their 2005 album, "Monkey Business", which featured the hit singles "Pump It", "Don't Phunk With My Heart", "Don't Lie" and "My Humps".

"The E.N.D. (The Energy Never Dies)", their fifth album, was released worldwide in June 2009 and has managed to sell 5 million copies in 8 months (Elephunk: 7 million, Monkey Business: 10 million). It already spawned 2 of the most downloaded singles of all time: "Boom Boom Pow" and "I Gotta Feeling", both were downloaded 5 million times only in the USA. The 3rd single "Meet Me Halfway" was downloaded 2 million times and the 4th "Imma Be", which was just released, already sold 1 million. "Rock That Body" is the 5th single.

http://www.blackeyedpeas.com
Genre not found
Artist not found
Album not found
Search results not found
Song not found