I wanna rock right now
I wanna, I wanna rock right now
I wanna, I wanna rock right now, now, now, rock right now
I wanna, I wanna rock right now
I wanna, I wanna rock right now
I wanna, I wanna rock, right, now
I wanna da, I wanna dance in the lights
I wanna ro, I wanna rock your body
I wanna go, I wanna go for a ride
Hop in the music and rock your body right
Rock that body, come on come on, rock that body (rock your body)
Rock that body, come on come on, rock that body
Rock that body, come on come on, rock that body (rock your body)
Rock that body, come on come on, rock that body
Let me see your body rock
Shaking it from the bottom and top
Freak to what the DJ drop
We be the ones to make it hot (to make it hot)
Electric shock, energy like a billion watts
Space be boomin', the speakers pop
Galactic combin' missed a spot
We bumpin' in your parking lot
When you're comin' up in the spot
Don't bring nothin' we call pink dot
'Cause we burnin' around the clock
Hit the lights and then turn them off
If you bring that don't make you stop
Like the jungle we run the block
No one rollin' the way we rock, way we rock
I wanna, I wanna rock right now
I wanna, I wanna rock right now
I wanna, I wanna rock, right, now
I wanna da, I wanna dance in the lights
I wanna ro, I wanna rock your body
I wanna go, I wanna go for a ride
Hop in the music and rock your body right
Rock that body, come on come on, rock that body (rock that body)
Rock that body, come on come on, rock that body
Rock that body, come on come on, rock that body (rock your body)
Rock that body, come on come on, rock that body
Superfly ladies
All of my superfly ladies
All of my superfly ladies
All of my super, superfly ladies
Yeah, you could be big bone, long as you feel like your own
You could be the model type, skinny with no appetite
Short, stacked, black or white
Long as you do what you like
Body outta sight
Body outta sight (body body outta sight)
She does the two step
And the tongue drop
She does the cabbage patch
And the Bus Stop
She like electro (electro), she wrote hip-hop (hip-hop)
She like the reggae
She feel punk rock
She wear samba and the mambo
She like to break dance and calypso
Get a little crazy
Get a little stupid
Get a little crazy-crazy-crazy
I wanna da, I wanna dance in the lights (I wanna dance in your light)
I wanna ro, I wanna rock your body (rock your body)
I wanna go, I wanna go for a ride (you wanna go for a ride)
Hop in the music and rock your body right
Rock your body right
Rock your body right
Come on, yeah
Rock that body, come on come on, rock that body (come on, yeah)
Rock that body, come on come on, rock that body (rock, rock, rock, rock, rock, rock, rock)
Go oh oh oh oh oh oh
Let's go oh oh oh oh oh oh
Let's go oh oh oh oh oh oh
Let's go oh oh oh oh oh oh
I wanna, I wanna rock right now
I wanna, I wanna rock
I wanna, I wanna rock
Let's go oh oh oh oh oh oh
I wanna, I wanna rock
I wanna, I wanna rock
Let's go oh oh oh oh oh oh
Let's go oh oh oh oh oh oh
I wanna, I wanna rock right now
I wanna, I wanna rock right now
I wanna, I wanna rock right now, now, now, rock right now
I wanna, I wanna rock right now
I wanna, I wanna rock right now
I wanna, I wanna rock, right, now
Lyrics © BMG Rights Management, Universal Music Publishing Group, CONCORD MUSIC PUBLISHING LLC, RESERVOIR MEDIA MANAGEMENT INC, SENTRIC MUSIC
Written by: WILLIAM N ADAMS, JEAN N BAPTISTE, STACY N FERGUSON, ROBERT JR N GINYARD, JAIME N GOMEZ, DAVID N GUETTA, BROWN

Lyrics Licensed & Provided by LyricFind
To comment on specific lyrics,
highlight them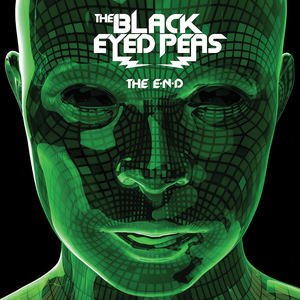 According to Songfacts, Rock That Body is one of a number of songs on The E.N.D. that reflect the Peas' love of going out.

2009 was a year with three consecutive No.1 singles ('Boom Boom Pow', 'I Gotta Feeling' and 'Meet Me Halfway'), scoring combined UK sales of over 2 million units. 'Rock That Body' was the fourth single to be taken from their album 'The E.N.D.' and reached No.11 in March 2010.
Genre not found
Artist not found
Album not found
Search results not found
Song not found