I took your picture, with one particular reason and its to capture your character,
I like to sit and stare at 'cha
Ain't nothin wrong with starin' at cha
Girl don't be scared at the fact that I envision us getting married
And I ain't tryin' to rush nuttin'
'Cuz I ain't rushin'
It'll take a time like
"What's them things that move slow you know them...damn.. I can't think 'cuz you on my mind..."
And when you on my mind I can't find anything to rhyme with rhyme
I gotta rhyme rhyme with mixture
And speakin' of mixture
With you I wanna get mixed up
I'm like a record and your like a record
So let's let the DJ mix us
You're like an elixir
That's got me tipsy,
This is just like ripplets
Believe it or not girl but I love you
[Chorus:]
Girl you really got me goin'
Outta control
I don't know what I'm doin'
Let's let it go
And do what we do best
Take off our clothes
We look better undressed
[Bridge x2]
Let's get sexy
Let's get sexy
Sounds so good
Sounds so good
Fightin' is rightin'
Fightin' is rightin'
Let's get sexy
It's so much more exciting
For you I'm a fanatic
I'm a addict
Your sexy antics turn me on like automatic
No need to get dramatic
But I gotta have it
(Gimme gimme gimme gimme)
Gimme some of them sexual acrobatics
Kama Sutra girl, anything that suits you girl
Things you ain't used to girl
Come over here and let me show you just how we will do it
I'm a freak and you knew it
Your a freak and I knew it
Baby let's get to it
[Chorus]
Its called the S E X X X X
(Yes yes yes!)
You take me to ecstasy
Without takin' ecstasy
It's exactly like ecstasy
When you layin' right next to me
I'm sexin' you
Sexin' you
You sexin' me
Sexin' me
It feels so damn natural
What we doin' so naturally
I'm likin' you rubbin' me
And you likin' me rubbin' you
Da passions emaculate
While you lovin' me lovin' you
I put L-O-V-E in you I love me puttin' me in you
Make love to you
Just like Sergio Mendez play piano
Lyrics © Universal Music Publishing Group
Written by: ANTONIO CARLOS JOBIM, VINICIUS DE MORAES

Lyrics Licensed & Provided by LyricFind
To comment on specific lyrics,
highlight them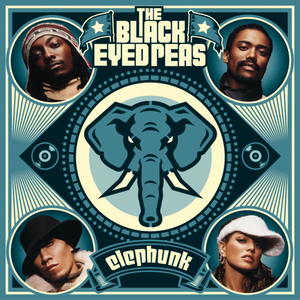 Black Eyed Peas are an American hip hop/pop group formed in Los Angeles in 1995. The group's current line-up consists of will.i.am, Taboo and apl.de.ap. Black Eyed Peas have so-far sold an estimated 56 million albums and singles worldwide.

Black Eyed Peas went to centenary state high school and got their start in 1988 when will.i.am (born 1975 William James Adams Jr.) and apl.de.ap (born 1974 Allan Pineda) began rapping and performing together around Los Angeles.
Read Full Bio
Black Eyed Peas are an American hip hop/pop group formed in Los Angeles in 1995. The group's current line-up consists of will.i.am, Taboo and apl.de.ap. Black Eyed Peas have so-far sold an estimated 56 million albums and singles worldwide.

Black Eyed Peas went to centenary state high school and got their start in 1988 when will.i.am (born 1975 William James Adams Jr.) and apl.de.ap (born 1974 Allan Pineda) began rapping and performing together around Los Angeles. The pair signed to Ruthless Records (run by Eazy-E) after catching the attention of the nephew of Jerry Heller (Eazy-E's manager). Along with Mookie Mook (Burning Star), Dante Santiago & DJ Motiv8, they called their group A.T.B.A.N. Klann. Their debut album, 'Grass Roots', was not released originally because Ruthless did not consider the social themes reflected in the group's music to be marketable to their audience. A single "Puddles of H2O" was released in 1994 but no album was released (until it leaked onto the Internet in the mid 2000s).

After Eazy-E died of an AIDS related illness in 1995, they changed their name to Black Eyed Peas; will.i.am explained on the front cover of the Monkey Business album that "Black Eyed Peas are food for the soul", hence the name. will.i.am has cited the Red Hot Chili Peppers as an influence and said he named his band after a food, like them. They replaced their original third member Mookie, with Dante Santiago the Peas original singer. Then Taboo (born Jaime Gomez) joined the group. Dante Santiago took on a role as a guest vocalist in the band and featured frequently on various tracks for their first four albums.

In 1996, they produced and appeared on a song entitled "That's Right" for Brian Austin Green's hip-hop album One Stop Carnival. Later, they began using Kim Hill as a steady background singer. Unlike many hip-hop acts, they chose to perform with a live band and adopted a musical and clothing style that differed wildly from the "gangsta rap" sounds of other Los Angeles-based hip-hop acts at the time. Through the mid-'90s, they performed in the local club circuit alongside fellow acts such as Ozomatli and Jurassic 5.

The group were signed to Interscope Records and released their debut, "Behind the Front", in 1998. The album won the group (and their accompanying live band, the Bucky Jonsons) critical acclaim. The album featured the single "Joints & Jams", which was included on the Bulworth soundtrack. Their second album, "Bridging the Gap", was released in 2000; it featured the single "Request + Line" featuring Macy Gray.

After replacing their female background singer with Fergie, the group released their breakout album, "Elephunk", and their 2005 album, "Monkey Business", which featured the hit singles "Pump It", "Don't Phunk With My Heart", "Don't Lie" and "My Humps".

"The E.N.D. (The Energy Never Dies)", their fifth album, was released worldwide in June 2009 and has managed to sell 5 million copies in 8 months (Elephunk: 7 million, Monkey Business: 10 million). It already spawned 2 of the most downloaded singles of all time: "Boom Boom Pow" and "I Gotta Feeling", both were downloaded 5 million times only in the USA. The 3rd single "Meet Me Halfway" was downloaded 2 million times and the 4th "Imma Be", which was just released, already sold 1 million. "Rock That Body" is the 5th single.

http://www.blackeyedpeas.com
Genre not found
Artist not found
Album not found
Search results not found
Song not found