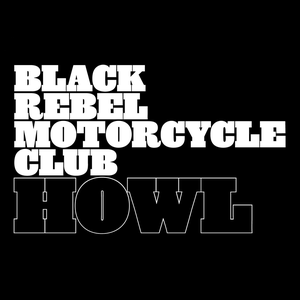 Black Rebel Motorcycle Club is a rock band from San Francisco, United States. Th…
Read Full Bio ↴
Black Rebel Motorcycle Club is a rock band from San Francisco, United States. The band formed in 1998. Influences include The Brian Jonestown Massacre, The Verve, The Rolling Stones, Oasis, T. Rex, The Velvet Underground, Love and Rockets, Daniel Ash, and The Jesus and Mary Chain.

The band's second album 'Take Them On, On Your Own' featured several songs ('Generation' and 'US Government') which were critical of the United States' foreign policy and George Bush in particular.

After conflict with their label (Virgin Records), the band was dropped in 2004. Nick Jago left the band at the end of their summer tour in the same year due to "internal conflict".

Following Jago's departure Peter Hayes and Robert Levon Been regrouped and recorded the band's third album. With their third record Howl, they added blues, folk and gospel, a la Spiritualized.

In 2005 the band inked a new deal with Echo in the UK, and RCA in the US. Nick Jago also returned to the fold. The band's third album "Howl" was released that same year to widespread critical acclaim. Jago returned after most of the album was recorded but played on "Promise".

"Baby 81" the band's fourth album was released on May 1st, 2007. In June 2008 Nick Jago once again left the touring line-up of the band being replaced by The Raveonettes' touring drummer Leah Shapiro. Nick stated that "...I am fired again and to be honest with you I respect their decision".

However Hayes and Been released a conflicting joint statement that read "Nick won't be joining us for the upcoming European tour, but it's not true that he is fired. We just feel Nick needs time to sort out exactly what he wants right now. His heart and all his energy and attention is on his own solo project and he needs to see that through".

Current:
On January 9, 2013, the band announced via Facebook the name of their seventh album called Specter at the Feast which was released on March 18 in the UK and Europe and on March 19 in USA, Canada and worldwide. It is considered a tribute to Michael Been (The Call), Robert Levon Been's father who died suddenly on tour with BRMC in August 2010.

It received mostly positive reviews; many critics noting that despite the band having been together for some time the album showed a mellower and moodier side with songs such as opener `Firewalker'.
The band made the first single from the record available, a cover of The Call's 1989 hit "Let the Day Begin", for free download on their official website. The decision to record the song was a tribute to Robert's father Michael, who used his experience from The Call to help BRMC before his death in the last couple of years. The single became Q Magazine's track of the day.[6] The band have also released the Let the Day Begin EP for free, consisting of the single and the album track "Returning", made available for streaming on the official website.[7]
On April 8, 2013 it was announced that the band would play at Rock Werchter, the largest rock festival in Belgium.

The band continues to show a willingness to tour despite the obstacles. During the 2013 tour, the organisers of the Harvest festival in Australia decided to abandon the multi-city event, of which BRMC were one of the lead acts, only a few months ahead of the performances. BRMC was the first band to announce it would still visit the country and play its own shows.

Many shows on the 2013/2014 tour have sold out.

BRMC's music/songs have been featured in many films, television programs and video games.

Visit blackrebelmotorcycleclub.com for tour/CD and merchandise info.

Discography:
2001 - B.R.M.C.
2001 - Screaming Gun (EP)
2002 - Spread Your Love (EP)
2003 - Take Them On, On Your Own
2005 - Howl
2006 - Howl Sessions Vol.1 (EP)
2006 - Howl Sessions Vol. 2 (EP)
2007 - Baby 81
2007 - Napster Live Session (EP)
2007 - American X: Baby 81 Sessions (EP)
2008 - The Effects Of 333 (Download)
2010 - Beat the Devil's Tattoo
2013 - Specter At The Feast
2018 - Wrong Creatures
Jump to: Overall Meaning ↴ Line by Line Meaning ↴
Son, I see it in your eyes
There is a burden you cannot hide
But in their arms you feel so alive
And in a moment you're cast aside
All lines have broken
And we need you to hold on
Your eyes have opened
But you've got to go on
I'll comfort you, I'll stay with you
It's a promise not forgotten
Now I hear you in my mind
There is a story you bring to life
And I will bow gently by your feet
But tread softly, you tread on my dreams
All lines have broken
And we need you to hold on
Your eyes have opened
But you've got to go on
I'll comfort you, I'll stay with you
It's a promise not forgotten
You're crying all these tears
But they mean to leave you dry
You're still fighting all these years
By the same old things we wished we never had
Vision softly fades
But there's a light that still remains
And in these walls I feel your sadness wane
But in the moment you feel no pain
All lines are broken
And we need you to hold on
Your eyes have opened
But you've got to go on
I'll comfort you, I'll sing to you
It's a promise not forgotten
Come on baby, let's fight the sunlight
Come on baby, let's light the night
Overall Meaning
The lyrics to Black Rebel Motorcycle Club's song "Promise" speak to a sense of burden and struggle that is inherent in the human experience. The singer addresses his son, acknowledging the pain that he sees in his eyes, but also recognizing that there are moments of joy and connection that can make life worth living. The lines "But in their arms you feel so alive / And in a moment you're cast aside" suggest a cyclical nature to these emotional highs and lows.
The chorus emphasizes the need to hold on and keep going, even in the face of adversity. The singer promises to offer comfort and support, highlighting the importance of human connection in helping us navigate difficult times. The second verse suggests that this connection is reciprocal, with the singer being moved by the stories that his son tells and inspired to honor his dreams.
The final stanza ties together some of the themes that have been present throughout the song, with a focus on the persistence of pain and the potential for healing. The image of the "light that still remains" suggests a sense of hope, even as the "vision softly fades." Ultimately, "Promise" is a song that speaks to the complexity and beauty of the human experience, acknowledging the struggles that we face but also celebrating the moments of joy and connection that make life meaningful.

Line by Line Meaning
Son, I see it in your eyes
The singer can tell that the person they are addressing is carrying a heavy weight through their emotional expression
There is a burden you cannot hide
The weight the person is carrying is so great that it cannot be concealed
But in their arms you feel so alive
In the embrace of others, there is a brief respite from the burden, and it is possible to feel a sense of joy
And in a moment you're cast aside
However, this temporary relief is soon taken away
Now I hear you in my mind
The artist is now able to empathize with the person they were addressing and continues to think about them
There is a story you bring to life
The person they were addressing has their own unique experiences and perspective that makes their story worth sharing
And I will bow gently by your feet
The singer is willing to show respect and reverence for the person's story and experiences
But tread softly, you tread on my dreams
However, the artist is also careful to protect their own aspirations and desires, as the person's journey may have an impact on them as well
You're crying all these tears
The person is expressing their emotions through tears
But they mean to leave you dry
Despite the emotional outpouring, it is not sufficient to relieve the burden they are carrying
You're still fighting all these years
The person has been carrying this burden for a significant amount of time and is still struggling to overcome it
By the same old things we wished we never had
This struggle is often caused by the same issues that affect many people and can cause regrets and doubts
Vision softly fades
The person's outlook on life has become more bleak and hopeless
But there's a light that still remains
However, the possibility of hope and a brighter future still exists
And in these walls I feel your sadness wane
The singer can feel the person's sadness lessening in their space of refuge
Come on baby, let's fight the sunlight
Together, the artist and the person can endure through the hardships and challenges of life
Come on baby, let's light the night
With each other's support, the artist and the person can guide each other through the darkness and uncertainty of the future
Lyrics © BMG Rights Management
Written by: ROBERT TURNER, PETER HAYES

Lyrics Licensed & Provided by LyricFind
To comment on or correct specific content,
highlight it
Genre not found
Artist not found
Album not found
Search results not found
Song not found