Jump to: Overall Meaning | Line by Line Meaning
When everything's going down
And nothing seems to feel the same
no one seems to know my name
no one seems to go my way
Who knows if I'll see you again
Who knows if I'll see you again
One for the soul may dreamers
One for the wicked man
One for the peaceful protests
That keeps the war in demand
Who knows if I'll see you again
Who knows if I'll see you again
Time gonna save our souls
Time gonna save my soul
Time gonna save our souls
Time gonna save my soul
I never thought I'd see it coming
I never thought I'd ever know
Nothing seems to take me over
Nothing seems to let me go
Who knows if I'll see you again
Who knows if I'll see you again
Overall Meaning
In "Shuffle Your Feet," Black Rebel Motorcycle Club discusses a time when everything seems to be falling apart: nothing feels familiar, and no one seems to understand or sympathize with them. The lines "no one seems to know my name / no one seems to go my way" suggest that the narrator is feeling alone and isolated in their struggles. They then introduce the idea of uncertainty regarding the future: "Who knows if I'll see you again / Who knows if I'll see you again." This could be interpreted as questioning whether they will see a loved one again, or if they will continue with the life they once had before everything started to feel unfamiliar.
The second verse introduces contrasting individuals: dreamers, wicked people, and protesters. These lines suggest a diverse world with different perspectives and values. It's unclear if the narrator aligns with any of these groups or if they are merely observing them. They repeat the same line questioning if they will see someone again, implying that this uncertainty applies to all aspects of their life.
The chorus then enters, with the repeated phrase that "time gonna save our souls." This line provides hope, suggesting that time could bring about a resolution to their uncertain situation. The repetition of "time gonna save my soul" creates a sense of reinforcement and affirmation of this hope.
The final verse suggests that the narrator is still feeling unsure about their situation: "I never thought I'd see it coming / I never thought I'd ever know / Nothing seems to take me over / Nothing seems to let me go." These lines could be interpreted as realization or acceptance that they don't have control over what's happening to them.
Overall, "Shuffle Your Feet" presents a complex emotion of uncertainty, isolation, and hope. The lyrics combine to create an intense and abstract portrayal of facing an unpredictable situation.

Line by Line Meaning
When everything's going down
When life is falling apart
And nothing seems to feel the same
And things aren't as familiar as they used to be
no one seems to know my name
No one recognizes me anymore
no one seems to go my way
No one is following the same path as me
Who knows if I'll see you again
Uncertainty about the future and whether or not they will see the other person again
One for the soul may dreamers
Acknowledging those who dream and wish for a better world
One for the wicked man
Recognizing the presence of evil in the world
One for the peaceful protests
Hoping for a nonviolent means of change
That keeps the war in demand
But recognizing that peaceful protests are not always effective in ending conflict
Time gonna save our souls
Having faith that time will heal wounds and save them from their struggles
Time gonna save my soul
On a more personal note, time will heal their own soul and help them move past their struggles
I never thought I'd see it coming
Unexpected events that have left them feeling lost and confused
I never thought I'd ever know
Realizing things they never thought they would
Nothing seems to take me over
Feeling disconnected from their own emotions and motivations
Nothing seems to let me go
But also feeling trapped and unable to move on from their struggles
Lyrics © BMG Rights Management
Written by: PETER HAYES, ROBERT BEEN

Lyrics Licensed & Provided by LyricFind
To comment on or correct specific content,
highlight it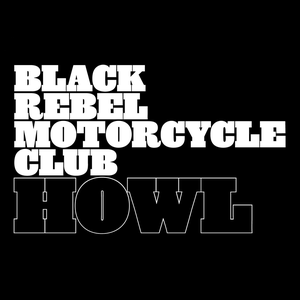 Black Rebel Motorcycle Club is a rock band from San Francisco, United States. The band formed in 1998. Influences include The Brian Jonestown Massacre, The Verve, The Rolling Stones, Oasis, T. Rex, The Velvet Underground, Love and Rockets, Daniel Ash, and The Jesus and Mary Chain.

The band's second album 'Take Them On, On Your Own' featured several songs ('Generation' and 'US Government') which were critical of the United States' foreign policy and George Bush in particular.
Read Full Bio
Black Rebel Motorcycle Club is a rock band from San Francisco, United States. The band formed in 1998. Influences include The Brian Jonestown Massacre, The Verve, The Rolling Stones, Oasis, T. Rex, The Velvet Underground, Love and Rockets, Daniel Ash, and The Jesus and Mary Chain.

The band's second album 'Take Them On, On Your Own' featured several songs ('Generation' and 'US Government') which were critical of the United States' foreign policy and George Bush in particular.

After conflict with their label (Virgin Records), the band was dropped in 2004. Nick Jago left the band at the end of their summer tour in the same year due to "internal conflict".

Following Jago's departure Peter Hayes and Robert Levon Been regrouped and recorded the band's third album. With their third record Howl, they added blues, folk and gospel, a la Spiritualized.

In 2005 the band inked a new deal with Echo in the UK, and RCA in the US. Nick Jago also returned to the fold. The band's third album "Howl" was released that same year to widespread critical acclaim. Jago returned after most of the album was recorded but played on "Promise".

"Baby 81" the band's fourth album was released on May 1st, 2007. In June 2008 Nick Jago once again left the touring line-up of the band being replaced by The Raveonettes' touring drummer Leah Shapiro. Nick stated that "...I am fired again and to be honest with you I respect their decision".

However Hayes and Been released a conflicting joint statement that read "Nick won't be joining us for the upcoming European tour, but it's not true that he is fired. We just feel Nick needs time to sort out exactly what he wants right now. His heart and all his energy and attention is on his own solo project and he needs to see that through".

Current:
On January 9, 2013, the band announced via Facebook the name of their seventh album called Specter at the Feast which was released on March 18 in the UK and Europe and on March 19 in USA, Canada and worldwide. It is considered a tribute to Michael Been (The Call), Robert Levon Been's father who died suddenly on tour with BRMC in August 2010.

It received mostly positive reviews; many critics noting that despite the band having been together for some time the album showed a mellower and moodier side with songs such as opener `Firewalker'.
The band made the first single from the record available, a cover of The Call's 1989 hit "Let the Day Begin", for free download on their official website. The decision to record the song was a tribute to Robert's father Michael, who used his experience from The Call to help BRMC before his death in the last couple of years. The single became Q Magazine's track of the day.[6] The band have also released the Let the Day Begin EP for free, consisting of the single and the album track "Returning", made available for streaming on the official website.[7]
On April 8, 2013 it was announced that the band would play at Rock Werchter, the largest rock festival in Belgium.

The band continues to show a willingness to tour despite the obstacles. During the 2013 tour, the organisers of the Harvest festival in Australia decided to abandon the multi-city event, of which BRMC were one of the lead acts, only a few months ahead of the performances. BRMC was the first band to announce it would still visit the country and play its own shows.

Many shows on the 2013/2014 tour have sold out.

BRMC's music/songs have been featured in many films, television programs and video games.

Visit blackrebelmotorcycleclub.com for tour/CD and merchandise info.

Discography:
2001 - B.R.M.C.
2001 - Screaming Gun (EP)
2002 - Spread Your Love (EP)
2003 - Take Them On, On Your Own
2005 - Howl
2006 - Howl Sessions Vol.1 (EP)
2006 - Howl Sessions Vol. 2 (EP)
2007 - Baby 81
2007 - Napster Live Session (EP)
2007 - American X: Baby 81 Sessions (EP)
2008 - The Effects Of 333 (Download)
2010 - Beat the Devil's Tattoo
2013 - Specter At The Feast
2018 - Wrong Creatures
Genre not found
Artist not found
Album not found
Search results not found
Song not found