Walking in the rain
I can't feel anything in my own heart
The street's so dark
I go back to the start at the first part
But I want to see your face
When I'm leaving this place
I have no time to lose
oooh
I'm falling out of place
But I know all these ways
Contributed by Lauren D. Suggest a correction in the comments below.
To comment on specific lyrics,
highlight them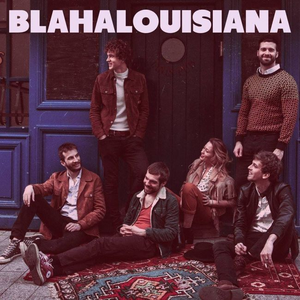 A székesfehérvári Blahalouisiana zenekar tavaly alakult a 2010-ben feloszlott Jacked tagjaiból, - kivéve az azóta a Bermudában éneklő Mórocz Tamást - kiegészülve Schoblocher Barbara énekesnővel. A zenekar egy év elteltével már saját koncertprogrammal rendelkezik, és rövidesen megjelenik első albuma is. A saját hangzásukat beat-rockként jellemző együttes már számos helyen aratott zajos sikert, klipjeik rajongók százait szerezték nekik.
Read Full Bio
A székesfehérvári Blahalouisiana zenekar tavaly alakult a 2010-ben feloszlott Jacked tagjaiból, - kivéve az azóta a Bermudában éneklő Mórocz Tamást - kiegészülve Schoblocher Barbara énekesnővel. A zenekar egy év elteltével már saját koncertprogrammal rendelkezik, és rövidesen megjelenik első albuma is. A saját hangzásukat beat-rockként jellemző együttes már számos helyen aratott zajos sikert, klipjeik rajongók százait szerezték nekik.


Felállás:
Schoblocher Barbara - ének
Juhász Ádám - dob
Jancsó Gábor - basszusgitár
Mózner László - gitár
Szajkó András – gitár
Genre not found
Artist not found
Album not found
Search results not found
Song not found