Take me when you go wherever you go
'cause here everything seems so fake
and you're just a piece of this unreal world
So many years ago I had a dream
I saw in your eyes that you are the only one
who knows about this place
We can't say goodbye without crying
We can't live our dreams without trying
We can't say goodbye without crying
(without crying)
I'm burning in flames I'll be singing your name
just go, go, go... far away from here...
Keep me close to you and I won't be blue
'cause everyone lives a lie
and we are just birds in this unreal sky,
So many years ago I had no fear
today in my mind I wait for you to say,
that we go and leave behind this shame
Contributed by Oliver R. Suggest a correction in the comments below.
To comment on specific lyrics,
highlight them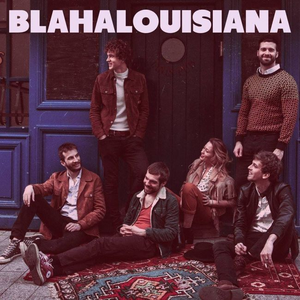 A székesfehérvári Blahalouisiana zenekar tavaly alakult a 2010-ben feloszlott Jacked tagjaiból, - kivéve az azóta a Bermudában éneklő Mórocz Tamást - kiegészülve Schoblocher Barbara énekesnővel. A zenekar egy év elteltével már saját koncertprogrammal rendelkezik, és rövidesen megjelenik első albuma is. A saját hangzásukat beat-rockként jellemző együttes már számos helyen aratott zajos sikert, klipjeik rajongók százait szerezték nekik.
Read Full Bio
A székesfehérvári Blahalouisiana zenekar tavaly alakult a 2010-ben feloszlott Jacked tagjaiból, - kivéve az azóta a Bermudában éneklő Mórocz Tamást - kiegészülve Schoblocher Barbara énekesnővel. A zenekar egy év elteltével már saját koncertprogrammal rendelkezik, és rövidesen megjelenik első albuma is. A saját hangzásukat beat-rockként jellemző együttes már számos helyen aratott zajos sikert, klipjeik rajongók százait szerezték nekik.


Felállás:
Schoblocher Barbara - ének
Juhász Ádám - dob
Jancsó Gábor - basszusgitár
Mózner László - gitár
Szajkó András – gitár
Genre not found
Artist not found
Album not found
Search results not found
Song not found