Don't have to worry about it
'Cause I'm going too soon
you wanna say goodbye
you wanna go out tonight
without me.
I see those tears in your eyes
you wanna stop the crying
you wanna go out tonight
without me
I promise you that I won't be there tonight
'cause my bad days are never coming back again,
You'll never see me crying anymore
You'll never hear me saying something beautiful to you...
Contributed by Scarlett Y. Suggest a correction in the comments below.
To comment on specific lyrics,
highlight them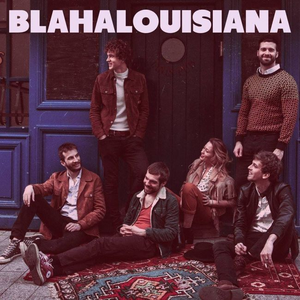 A székesfehérvári Blahalouisiana zenekar tavaly alakult a 2010-ben feloszlott Jacked tagjaiból, - kivéve az azóta a Bermudában éneklő Mórocz Tamást - kiegészülve Schoblocher Barbara énekesnővel. A zenekar egy év elteltével már saját koncertprogrammal rendelkezik, és rövidesen megjelenik első albuma is. A saját hangzásukat beat-rockként jellemző együttes már számos helyen aratott zajos sikert, klipjeik rajongók százait szerezték nekik.
Read Full Bio
A székesfehérvári Blahalouisiana zenekar tavaly alakult a 2010-ben feloszlott Jacked tagjaiból, - kivéve az azóta a Bermudában éneklő Mórocz Tamást - kiegészülve Schoblocher Barbara énekesnővel. A zenekar egy év elteltével már saját koncertprogrammal rendelkezik, és rövidesen megjelenik első albuma is. A saját hangzásukat beat-rockként jellemző együttes már számos helyen aratott zajos sikert, klipjeik rajongók százait szerezték nekik.


Felállás:
Schoblocher Barbara - ének
Juhász Ádám - dob
Jancsó Gábor - basszusgitár
Mózner László - gitár
Szajkó András – gitár
Genre not found
Artist not found
Album not found
Search results not found
Song not found