Uh, tell the world good news
Roll up to the club with new shoes (what's that?)
Bla's Big Boy, pushing big toy (yeah)
I'm try'na to see what y'all working with (uh-huh)
My hood be hurting shit (yeah)
Yo
Feel this, feel this baby
Uh, yo, yo
Ayo y'all want to talk dough? I make you Limp like Bizkit
Pimps get twisted, turn simpletistic
Hustlers yellin', "Please help," toast 'em and the cheese melt
Fuck wearing a seatbelt, better wear your heatbelt
When I blaze my private iron, you get dying like Saving Private Ryan
Momma crying, slugs flying
See we tote Techs and broke necks
Shoot up a party then we jump behind the coat-checks
Go through your belongings, then we out, blowing in a Jeep
I'm just like Bodymonster, growing while you sleep, flowing while I speak
Giving corrosion, while yo niggas is Ruff Riders
When Brooklyn straight Trojans
My first LP, Cream from the beginning
Y'all just like Marbury, drop thirty, but y'all team ain't winning
Like Gren Cook, went with the hook
Went with the jooks, all my men are crooks
Word to momma Snooks, yo
Beat don't fail me now
Show my glory, tell a story only hear in jail
Heat don't fail me now
All that talk, we ain't with it, anybody can get it
Feets don't fail me now
In the hood running like a beast, getting chased by police
You freaks can't tell me how
I stay creeping on a weekend, bags stay squeaking
Police want to snatch niggas, 'cause we strong on stretch niggas
Like Brook-'Nam vet niggas
Not Slim Shady but Grim Grady, ever since the mid-eighties
Everything I did was crazy, sexing white girls looking Bo Derrick or hotter
'Cause I get chips like I'm Eric Estrada,
Don-da-da, communicate like beat with the cellies
Pulling sleepers in tellies, sleep deeper than Pirelli's
Credentials here, Diamond-dental still here, mental still here
DJ still here, folks spoke clear, rims pope with the gleer
Y'all better get ready is not a joke this year
Women miss me, 'cause what I bake make cornbread taste like cake
Ice cream-cake, caked with cream and ice, my team is nice
Y'all don't trouble me or trouble P
Y'all actors like on W-B
Beat don't fail me now
Show my glory, tell a story only hear in jail
Heat don't fail me now
All that talk, we ain't with it, anybody can get it
Feets don't fail me now
In the hood running like a beast, getting chased by police
You freaks can't tell me how
I stay creeping on a weekend, bags stay squeaking
Yeah, four years later music more greater
Yo what that? What that, y'all can't touch that
It's still Blahzay, y'all blasé
Y'all ain't Blahzay, y'all better cop that Blahzay
Lyrics © Universal Music Publishing Group, Sony/ATV Music Publishing LLC
Written by: TRAVIS BARKER, TRAVIS L BARKER, TOM DE LONGE, MARK HOPPUS

Lyrics Licensed & Provided by LyricFind
To comment on specific lyrics,
highlight them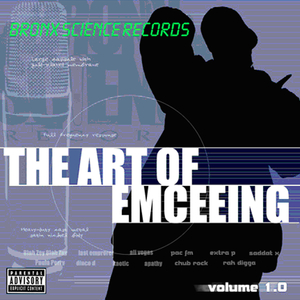 Blahzay Blahzay is an East Coast hip hop group from Brooklyn, New York, consisting of DJ PF Cuttin and MC Out Loud. The group released only one album, the 1996 Blah Blah Blah, along with a 1999 single of new material. The LP contained the group's most popular track, Danger, which would go on to be sampled by DJ Rectangle. This track is also sampled on the Zoo York Mixtape. The album was influential during the rest of the 1990s in the reemerging hip-hop scene in New York.
Read Full Bio
Blahzay Blahzay is an East Coast hip hop group from Brooklyn, New York, consisting of DJ PF Cuttin and MC Out Loud. The group released only one album, the 1996 Blah Blah Blah, along with a 1999 single of new material. The LP contained the group's most popular track, Danger, which would go on to be sampled by DJ Rectangle. This track is also sampled on the Zoo York Mixtape. The album was influential during the rest of the 1990s in the reemerging hip-hop scene in New York.

PF Cuttin and Out Loud worked behind the scenes for ten years producing tracks for artists such as Masta Ace and Craig G until 1995, when they hit the scene with their hit song "Danger," featuring a sample from Jeru the Damaja's underground hit "Come Clean." Blahzay's album Blah, Blah, Blah' was released August 1996.

The track "Danger" was remixed by DJ Rectangle and also by DJ Premier. The original lyrics for the chorus went "When the East is in the house; Oh, my God; Danger!" Dj Rectangle's mix went "When the West is in the House; Oh, my God; Danger!" This caused a mild stir among the hip-hop community.

Selected discography

* Blah Blah Blah (1996 CD/LP, Fader/Mercury/PolyGram Records 124 093)
1. Intro
2. Blah, Blah, Blah
3. Medina's In Da House
4. Danger-Part 2
5. Don't Let This Rap Shit Fool You
6. Pain I Feel
7. Posse Jumpa
8. Maniac Cop
9. Good Cop/Bad Cop
10. Sendin' Dem Back
11. Long-Winded
12. Jackpot
13. Danger

* Federal Reserve Notez (1999 CD-5, Game Recordings))
1. Federal Reserve Notez
2. Gee Sums (featuring Mr. Reck)
3. Good For Ya Club

* Go Go Go (from Ol' Dirty Bastard's postumous 2005 mixtape Osirus)
Genre not found
Artist not found
Album not found
Search results not found
Song not found