Secrets and Lies
Lyrics © BMG Rights Management
Written by: Andreas Kaufhold, Rene Runge, Jan Blank, JAN PIETER BLANK, PIET BLANK

Lyrics Licensed & Provided by LyricFind
To comment on specific lyrics,
highlight them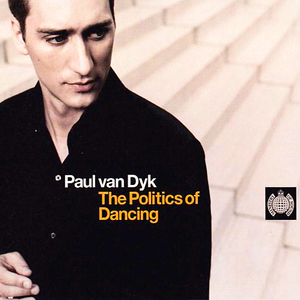 Secrets & Lies (Solid Session remix)
Blank & Jones is a trance trio based in Cologne, Germany, consisting of Piet Blank (Jan Pieter Blank), Jaspa Jones (Rene Runge) & Co-producer Andy Kaufhold (Andreas Kaufhold). They have released nine albums and more than 16 singles since their first single release "Sunrise" in 1997.

It started in 1997 with their debut single Sunrise, the first step towards producing their own tracks. Nowadays, one cannot imagine the electronic elite without BLANK & JONES.
Read Full Bio
Blank & Jones is a trance trio based in Cologne, Germany, consisting of Piet Blank (Jan Pieter Blank), Jaspa Jones (Rene Runge) & Co-producer Andy Kaufhold (Andreas Kaufhold). They have released nine albums and more than 16 singles since their first single release "Sunrise" in 1997.

It started in 1997 with their debut single Sunrise, the first step towards producing their own tracks. Nowadays, one cannot imagine the electronic elite without BLANK & JONES. 13 of their singles made it into the German Top 50, and three into the Top 20. Each and every album hit the Top 50, including two which climbed into the Top 10. They also scored a spectacular triple whammy by occupying the Top Ten album, singles and compilation charts simultaneously with Substance, Desire and The Mix respectively.

BLANK & JONES have teamed up with a number of top international stars in their career to date. The Cure mastermind Robert Smith, Bernard Sumner (New Order), Anne Clark, Sarah McLachlan and Claudia Brücken (Propaganda) have been immortalized on BLANK & JONES tracks, giving them a certain credibility way beyond the boundaries of dance music. Further evidence of their versatility can be seen in their contributions to the Café del Mar compilation series and their own chill-out albums, Relax and Relax (Edition 2). Next up, the people behind the Buddha Bar series have also made enquiries..

The release of the A Forest single and the accompanying album Monument in the USA last year also laid the foundations for BLANK & JONES to create a solid fanbase across the Atlantic.

Seven albums, 3 mix albums (The Mix 1-3) and 15 singles later, BLANK & JONES and their longstanding production colleague Andy Kaufhold have chosen this moment to collate their finest material on one release - The Singles. Comprising the best tracks and greatest successes of BLANK & JONES plus two brand new tracks, recorded exclusively for this album. "We felt the time had come to put all our singles together on one CD, " Piet and Jaspa explain. "We prefer to see it as one step along the way, rather than a mere retrospective. A little breather before we move on to pastures new."

Over 20 tracks were in the reckoning for The Singles collection, most of them penned by BLANK & JONES themselves. From the first single Sunrise via chart smashes such as Desire, DJ Culture and Beyond Time all the way to entrancing collaborations with the like of Elles DeGraaf on Mind Of The Wonderful, Claudia Brücken on Unknown Treasure and Steve Kilbey (The Church) on Revealed, the album is packed with original material. One of the few covers is, of course, A Forest with Robert Smith of The Cure on vocals.

An absolute must for fans is the all new WMC Retouch version of Nightfly, direct from the Miami Winter Music Conference (WMC), where BLANK & JONES headlined in March of this year. So new, the track was hot to the touch as it made its way onto the album, having been premiered to rave reactions at the dance convention. BLANK & JONES' Nightfly WMC Retouch was the talk of the town the following morning on various online sites and blogs.

The album also features two completely new tracks. One is Somebody and the other is Catch, the newest single, based on Kosheen's 1998 tune. Vocals supplied once again by the fantastic Elles DeGraaf.

BLANK & JONES have taken the utmost care in getting the sound right. Tracks have been remastered but not remixed. "Our aim was to retain the flair of each original track" Piet and Jaspa elucidate. "We wanted them to sound just as they did when we made them, but clearer, in the same way as one restores a painting. You don't paint it from scratch, you just bring out the colours again." Such loving attention to detail is typical of BLANK & JONES, making them the artists they are today, ready and able to see the bigger picture.

The album is also being released in Limited Edition format, in which The Singles are complemented by an additional DVD, bringing together all BLANK & JONES videos on one disc for the first time. The BLANK & JONES clips are something worth seeing, with a artistic quality rarely seen in such a genre. BLANK & JONES' dramatic credentials are matched by their sense of humour. Numerous famous names have featured in their videos, including Estella Warren and Til Schweiger in Beyond Time, the latter having also directed the clip.

The DVD was produced and designed by Thomas Jahn, renowned as scriptwriter and director of "Knocking On Heaven's Door" and also the man responsible for The Hardest Heart, Mind Of The Wonderful, Perfect Silence and Desire.

The video for the latest single, Catch, was directed by Conchita Soares and Toni Froschhammer and features the thespian talents of TV actress Nadine. The piece will not only be presented on the music channels, but will also be shown at short film festivals over the summer.

BLANK & JONES' roots are firmly placed in DJ culture. Year after year, millions of ravers around the globe feel the heat of their sensational sets at major events like Mayday, Nature One and Love Parade as well as in clubs all over the world. BLANK & JONES mix DJ and live, making the most of today's technology. "We do everything digitally, on the basis of Final Scratch, which allows us to use our own edits and mixes, nothing comes straight from tape. Every set we play is unique, not only sound-wise but also in terms of what we play and how we play it. Roughly 60% of our set consists of our own repertoire, as where better to present our own material than via the DJ decks."

BLANK & JONES are global players in the best sense of the word, with a worldwide reputation to match. They are more than welcome guests at the major festivals and raves in Germany, the Netherlands, Poland and Russia. At the beginning of the year, they played to 15,000 fans in St. Petersburg! They also travel further afield on a regular basis, to Canada, Mexico, South America and Australia.

2005 saw BLANK & JONES spend a lot of time in the USA, where A Forest proved to be a big success. Electronic music is growing and growing Stateside, so BLANK & JONES will return to LA, San Diego, San Francisco and many more cities in North America this year. Overwhelmingly positive reactions to Catch on the initial installment of the BLANK & JONES tour mean that the American fans can hardly wait for The Singles to be released. This will be the third BLANK & JONES US album.

Not content to rest on their laurels, Piet and Jaspa are already preparing an exciting, new and unusual project. On May 26th, BLANK & JONES will perform together with the Robert Schumann Kammerorchester conducted by Alexander Shelly in the Tonhalle Düsseldorf. The definitive electro-classical crossover extravaganza!

www.blankandjones.com
www.myspace.com/blankandjonesinfo
www.myspace.com/relaxedition
www.blankandjones.com/rlx09
Genre not found
Artist not found
Album not found
Search results not found
Song not found